When I look back on my history education growing up, all I can remember about Thanksgiving was making turkeys out of coloured paper and some discussion around "Pilgrims and First Nations gathering to eat a meal". Looking back, it's saddening to realize the gaping hole in those history and art lessons: the one that should have been filled with the Indigenous perspective.
Erasure—the complete removal of a narrative from history—has led us to associate Thanksgiving with eating a giant feast, gathering with friends, and giving thanks. In America, it's now also associated with football, parades, and shopping sales. These concepts are not harmful on their own, but what should be considered is the harm caused by ignoring an entire culture's perspective of events that the holiday is based on.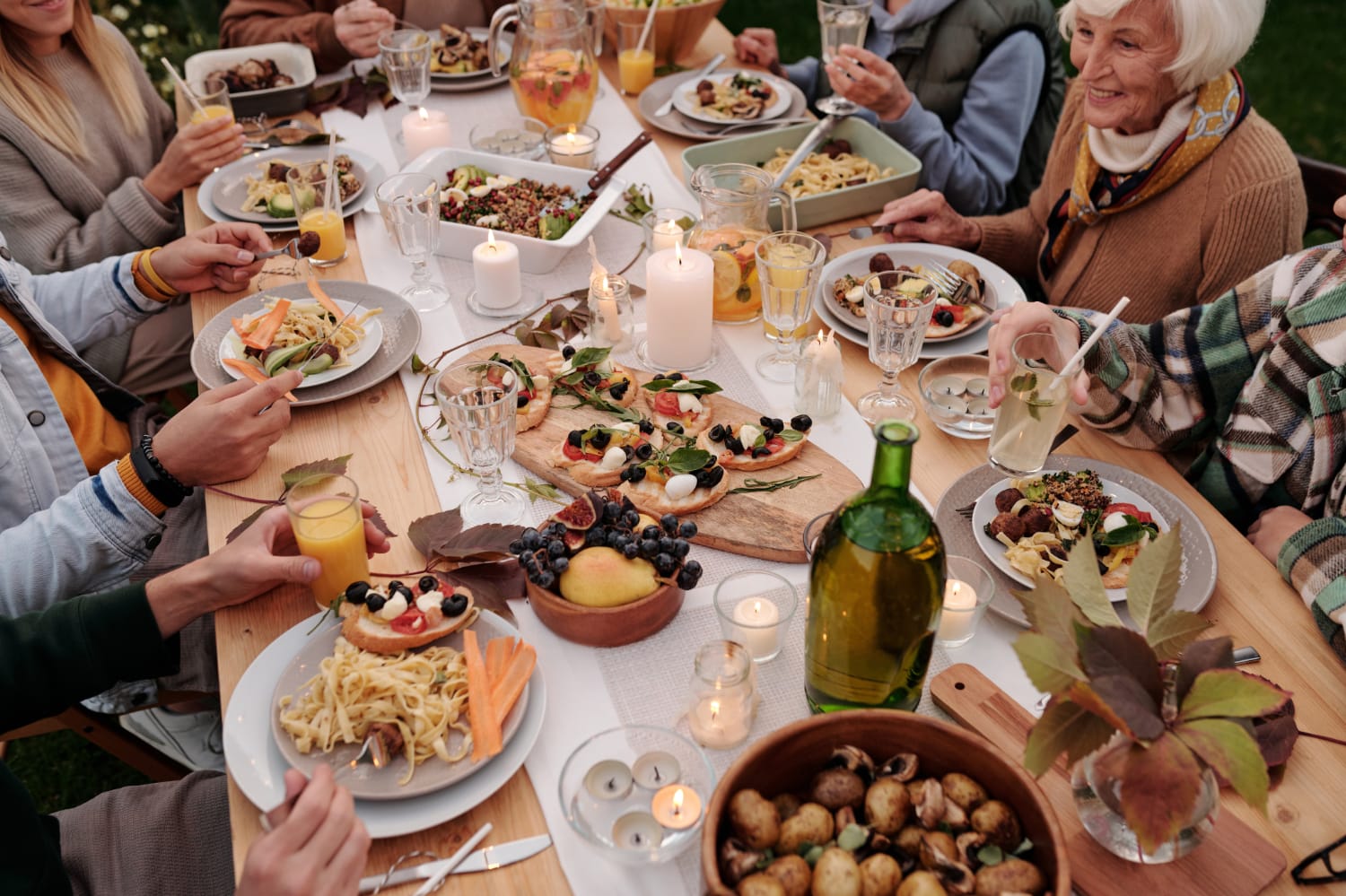 The popular version of the first Thanksgiving is of a peaceful meal shared between the Wampanoag People and the settlers, but most academics agree there isn't actually a single event the day can be traced to. And more importantly, as Katrina Phillips, Assistant Professor of American Indian History at Macalester College and enrolled member of the Red Cliff Band of Lake Superior Ojibwe, notes, most of the stories erase what happened after: continued settlements, encroachment on Indigenous land, and violence and warfare toward Indigenous people.
"I'm not saying people shouldn't assign times to get together with their families and have a good meal, but I think it's important for people to recognize this history that we celebrate isn't necessarily accurate," says Phillips.
Knowing there's a darker side to Thanksgiving's history, it seems almost ironic that the same month Americans celebrate Thanksgiving also happens to be Native American Heritage Month. Is it just a coincidence, or is it a way of making up for the one-sided remembrance of the settler-Indigenous relationship? One has to wonder if it's working to distract from conversations about what really happened.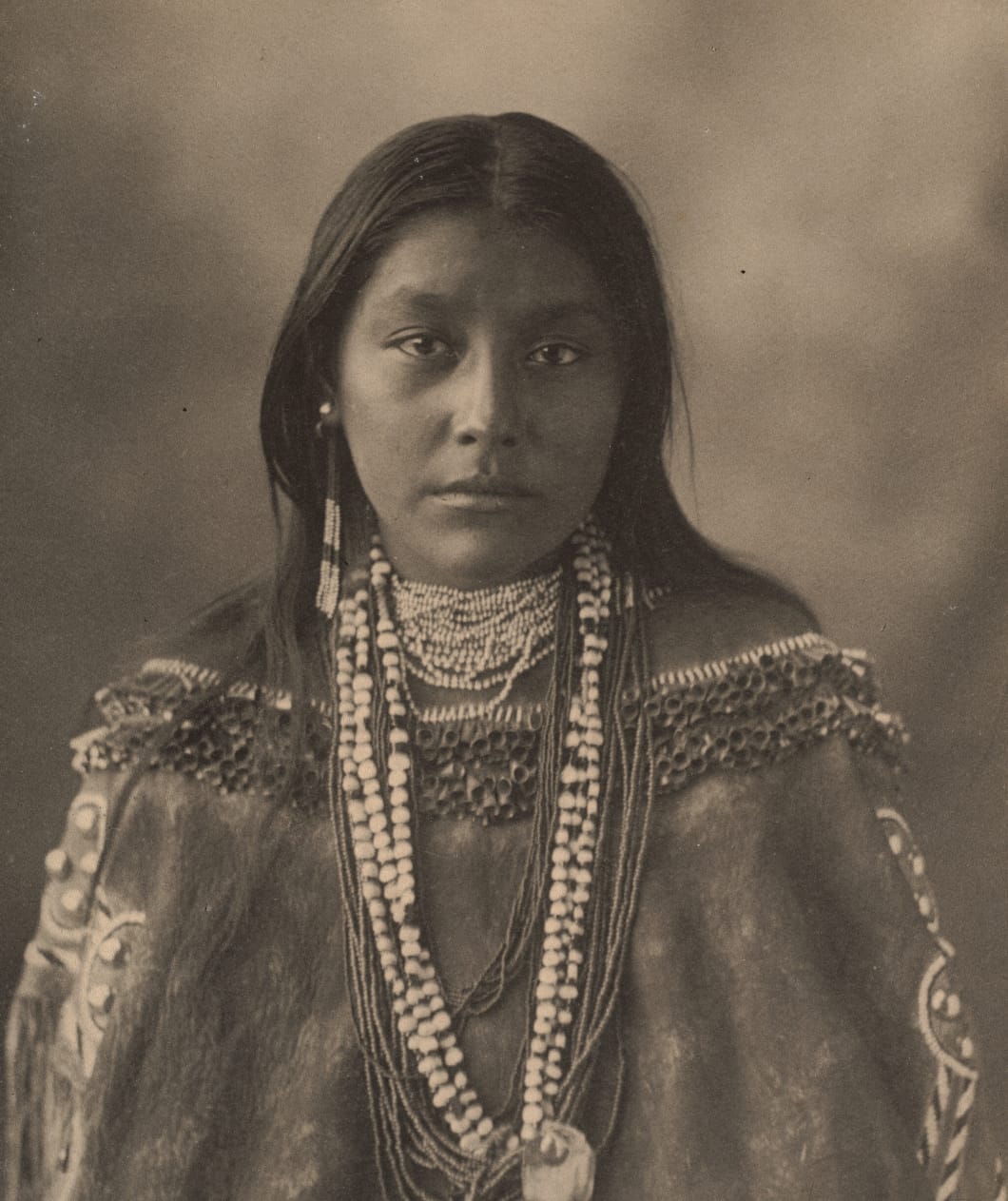 "Some Wampanoag people did welcome the Pilgrims and save them from starvation. And in return for this kindness? Genocide, the theft of our lands, slavery, starvation, and never-ending repression," says Mahtowin Munro, Co-Leader of the United American Indians of New England.
A National Day of Mourning on Thanksgiving day has been observed by many Indigenous Americans since the 1970s. "Participants in National Day of Mourning honor Native ancestors and the struggles of Native peoples to survive today. It is a day of remembrance and spiritual connection as well as a protest of the racism and oppression which Native Americans continue to experience," Munro explains.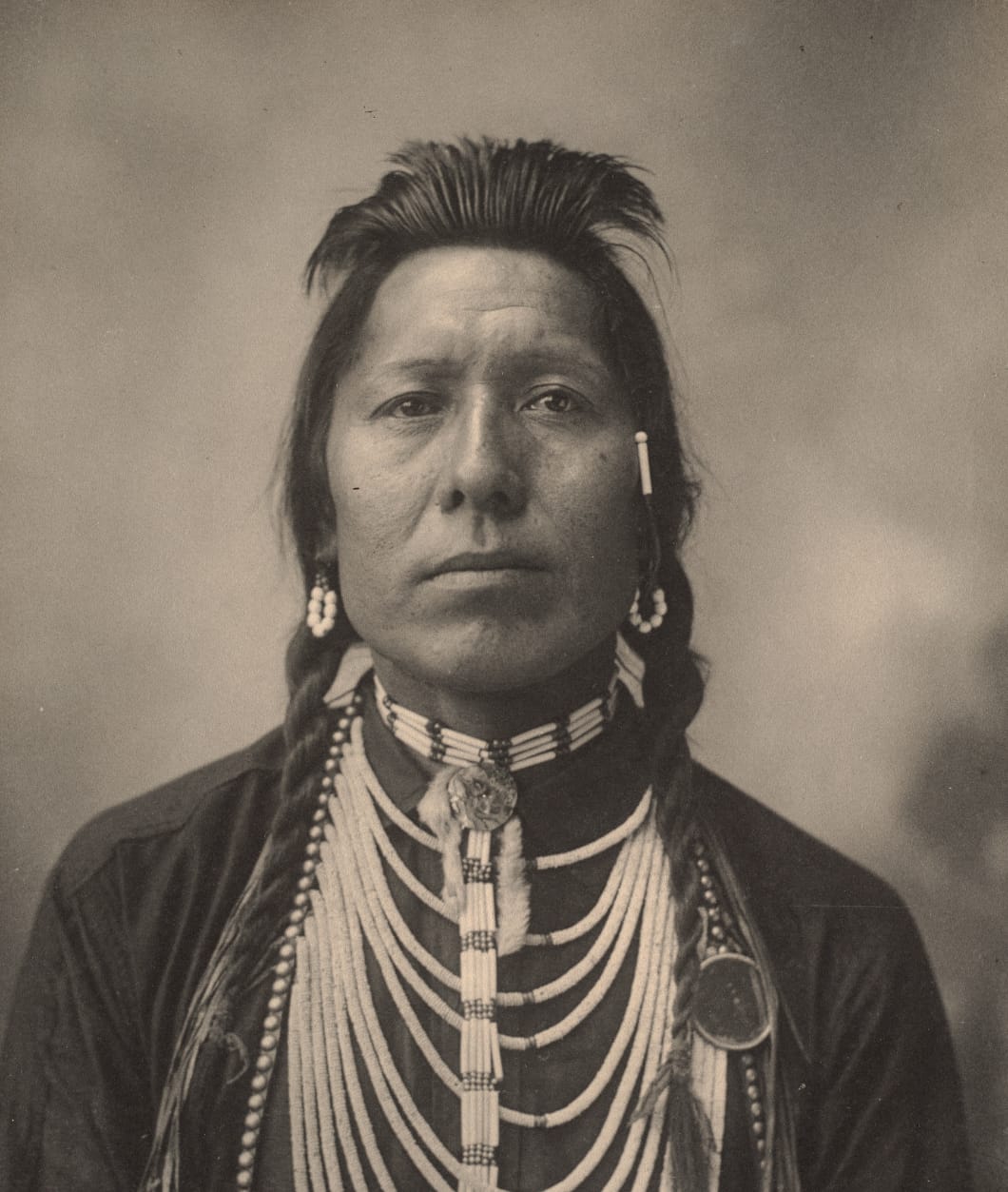 Compounding the irony and tension between Native American Heritage Month and Thanksgiving is the commercialism that has seeped into November, with Black Friday and Cyber Monday. Like Christmas music in stores shortly after Halloween, Black Friday has morphed into an occasion much larger than one day.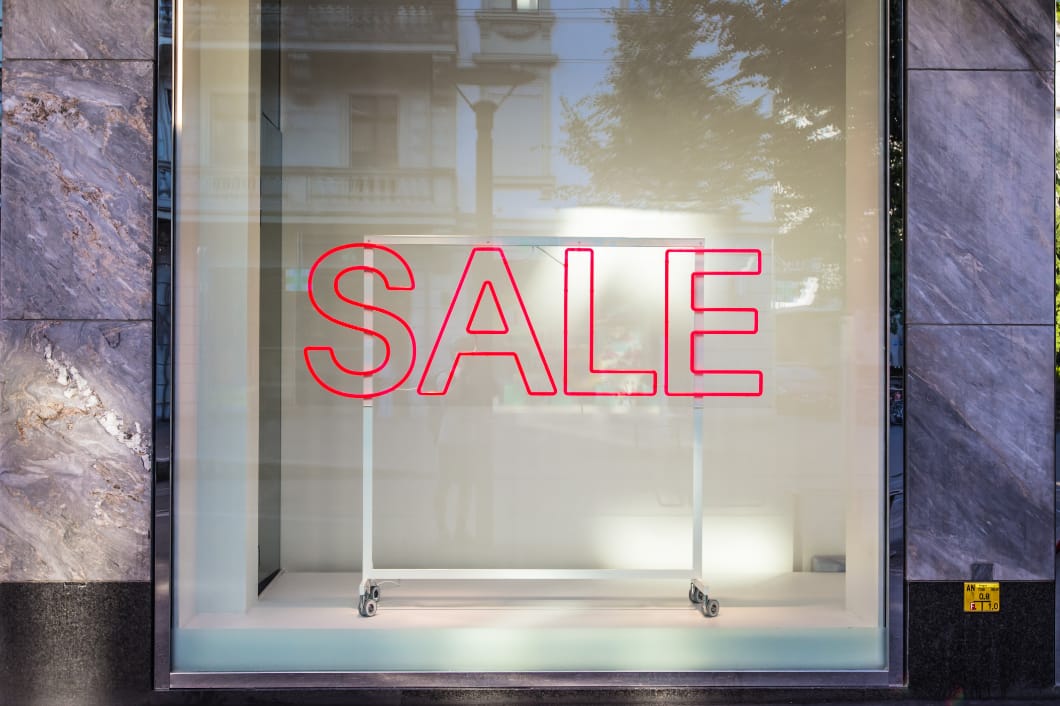 Given its emphasis and ubiquity, it could be argued that "Black Friday" and "sale" have also become synonyms for Thanksgiving weekend—but is it possible to honour what we're thankful for while at the same time searching for something outside of what we already have? It feels rather hypocritical to be celebrating Indigenous culture while simultaneously ignoring some of their most deeply entrenched teachings: to take only what you need.
Looking back on history, it would seem the settler legacy of this day has far more to do with spending and taking than it does sharing. And while it feels recent, the tradition can be traced back to the Great Depression: as a way to boost the economy in 1939, President Franklin Roosevelt moved Thanksgiving up a week as a way to extend the Christmas shopping period. "The Pilgrims came here as part of a commercial venture," Munro states plainly.
"This is what Thanksgiving has become," says Phillips, "this commercialized enterprise before we burst into Christmas—while Indigenous people have spent a lot of time organizing and asking people to understand and even acknowledge native history." She adds that because there is so much erasure at play in American history, it's unsurprising that Thanksgiving has become so consumer-driven, working to further obscure the Indigenous perspective.
"This is what Thanksgiving has become," says Phillips, "this commercialized enterprise before we burst into Christmas—while Indigenous people have spent a lot of time organizing and asking people to understand and even acknowledge native history."
Focusing on this perspective, of course, should be the first step to decolonizing Thanksgiving. In order to begin unravelling the harm caused by skewed narratives, it's on us settlers to research and read Indigenous perspectives on Thanksgiving, and other historic events. You don't have to stop getting together with your family and sharing meals on this day. In fact, the concept of giving thanks and being grateful for what the earth provides is itself an Indigenous practice and way of life.
In addition to educating oneself on the Indigenous perspective of the holiday, another good place to start is by learning whose land you're on. Resources like Native Land Digital can show you which Indigenous communities you inhabit so we can "actively be part of a better future going forward together," as the organization's mission states.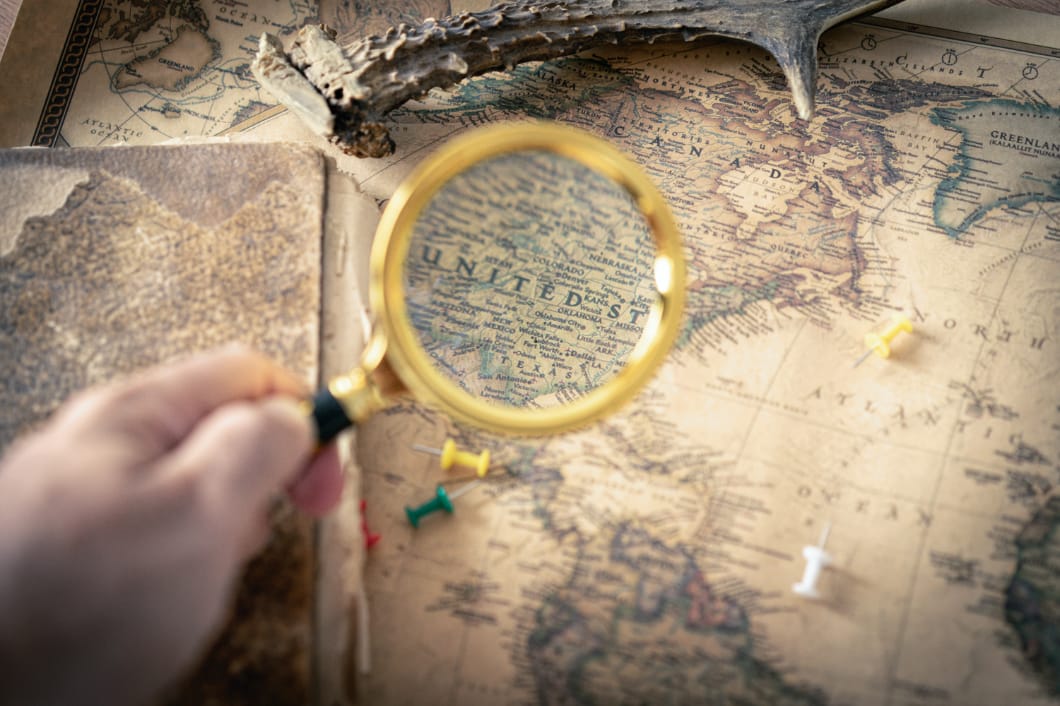 Phillips also suggests buying books by Indigenous authors, and points to children's books that can help provide a perspective on Thanksgiving your kids or your friend's kids might not be getting in school. Here Wee Read is a book-focused blog that provides diverse suggestions, including a Native American version of what giving thanks means.
Another way to continue learning contemporary Indigenous perspectives is by following Indigenous activists on social media. Even better: help amplify their voices by using your own platform to share their posts.
If you're in a position to donate, supporting an Indigenous organization will help ensure they can continue to do important work toward a variety of important issues like cultural preservation, education, reconciliation, Indigenous arts, environmental conservation, and supporting Indigenous women and youth. Consider also what you might end up spending for Cyber Monday, and redirect that either toward an Indigenous nonprofit, or, if you're holiday shopping, purchasing a gift from an Indigenous-owned business.
"If you approach it from the sense of 'alright let's dismantle settler colonialism,' that's not easily attainable," says Phillips. But if we begin with these small steps, and continue listening and learning, we can actively work together to decolonize Thanksgiving and rewrite history.