Every year the holiday season arrives, and with it comes my annual moral conflict. I adore the snow and twinkling lights but am uncomfortable with the materialism and malls. I delight in the abundance of cookies, but not cheap stocking stuffers that are fun for a minute then get thrown out. I could go on, but you get the idea.
According to Zero Waste Canada, in my home country, we throw out 25% more garbage during the holiday season than we do for the rest of the year. Between more people flying to see relatives, and an increase in disposable items like greeting cards, the most wonderful time of the year can weigh heavily on the environment.
Despite this, I'm convinced we can have our fruitcake and eat it too. Being a responsible citizen of the earth doesn't mean we can't take part in our favourite celebrations—it just means we have to be more conscious of the impact and get a little creative.
Here's a handful of ways we can do that.

Responsible Gifting
Don't give things.
Consider giving someone a gift that can't physically end up in a landfill and doubles as a way to make new memories together. Think experiences, not things: like treating them to a meal out, an adventurous activity like go-karting or stand up paddleboarding, an artsy date like a painting class, or pampering services like facials or manicures.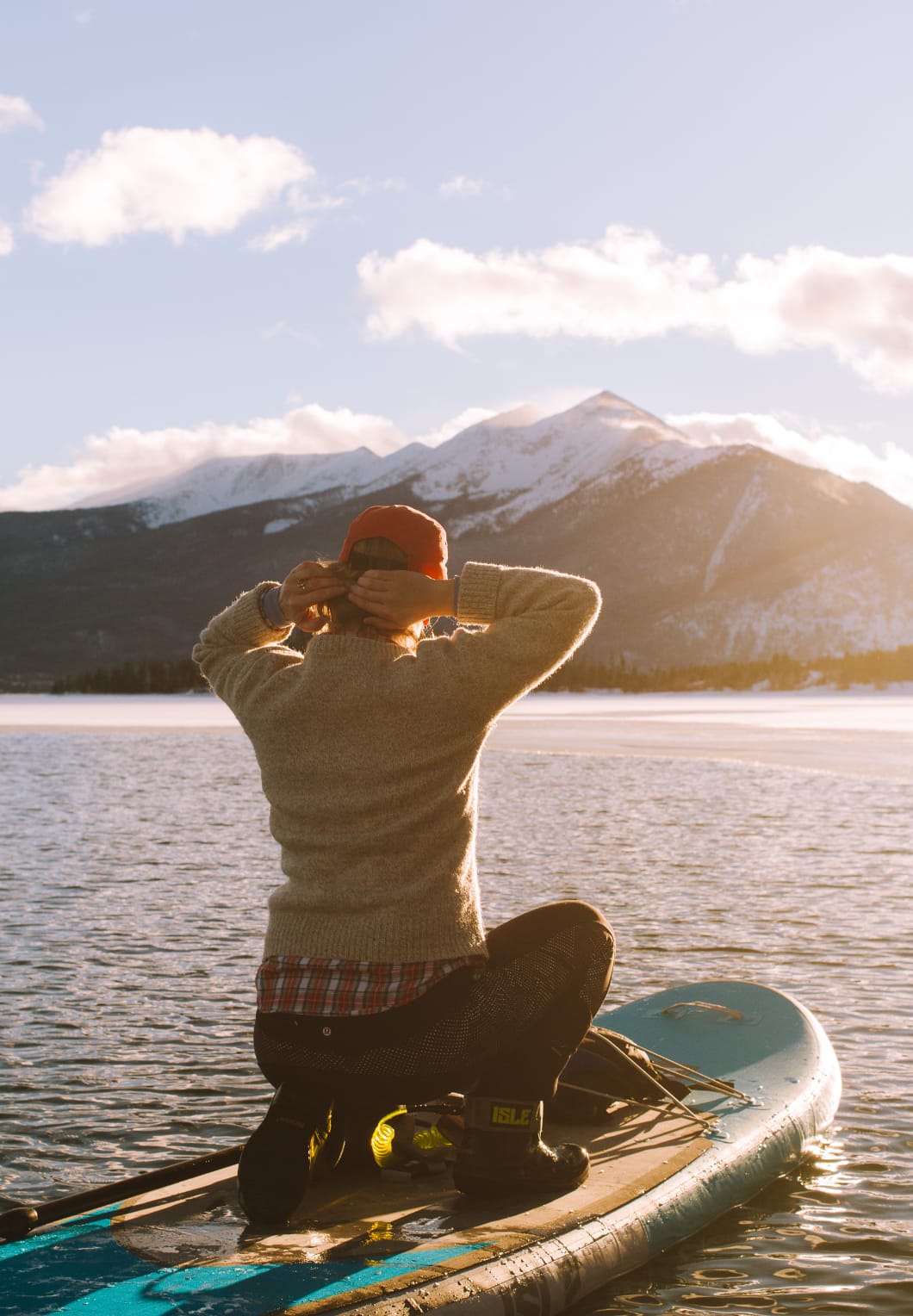 Ethical items.
If you want to give someone something they can hold, do a quick background check on the company selling it and how it was made. There's plenty of brands out there making products out of recycled materials, reducing packaging waste, and donating to green causes.
Some ideas to get you started:
That's a Wrap
Reuse old magazines.
My habit of hoarding art magazines comes in handy when I get to reuse the frameable pages to wrap unique-looking gifts. After reading them cover-to-cover, I get one more use out of them to wrap things up in a way that's refreshingly untraditional. Great for the quirky folks on your list.
Back to basics.
A super simple option is using brown paper & string. I've always thought there was a classic beauty in this minimal style, and I liked it even better when I realized the materials can be composted. If you want to go one step further, take a look at this tutorial that shows how to add a cute rosemary wreath on top—another item that can be composted and smells nice to boot!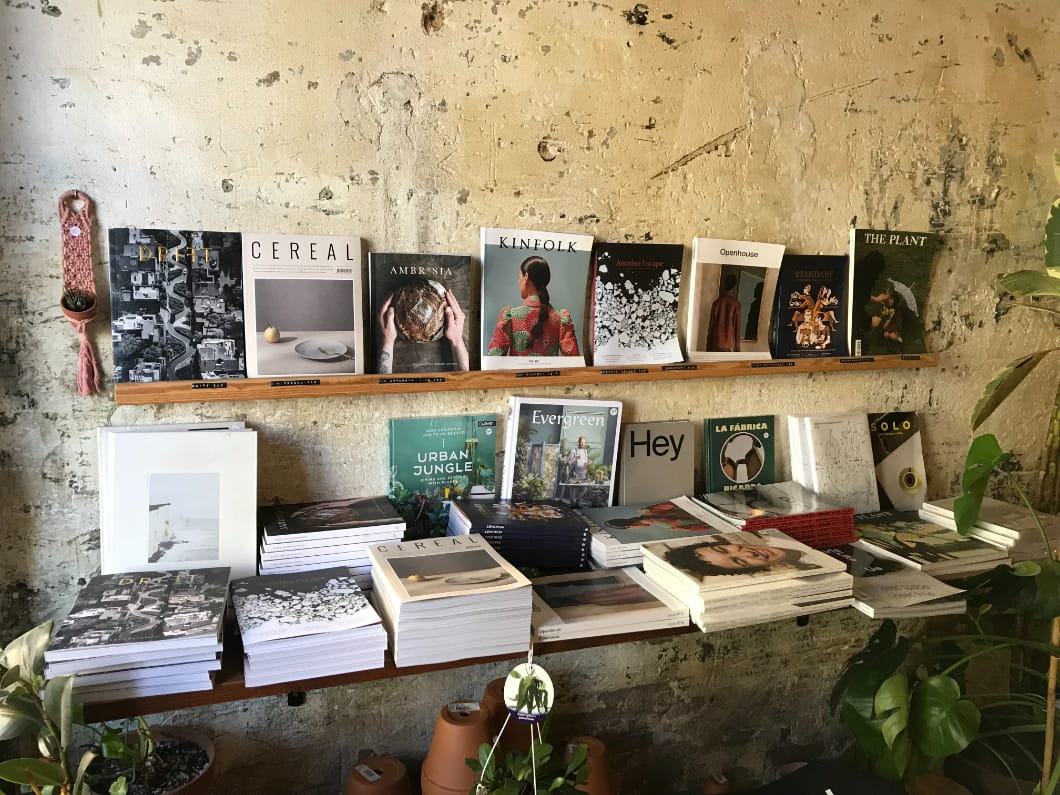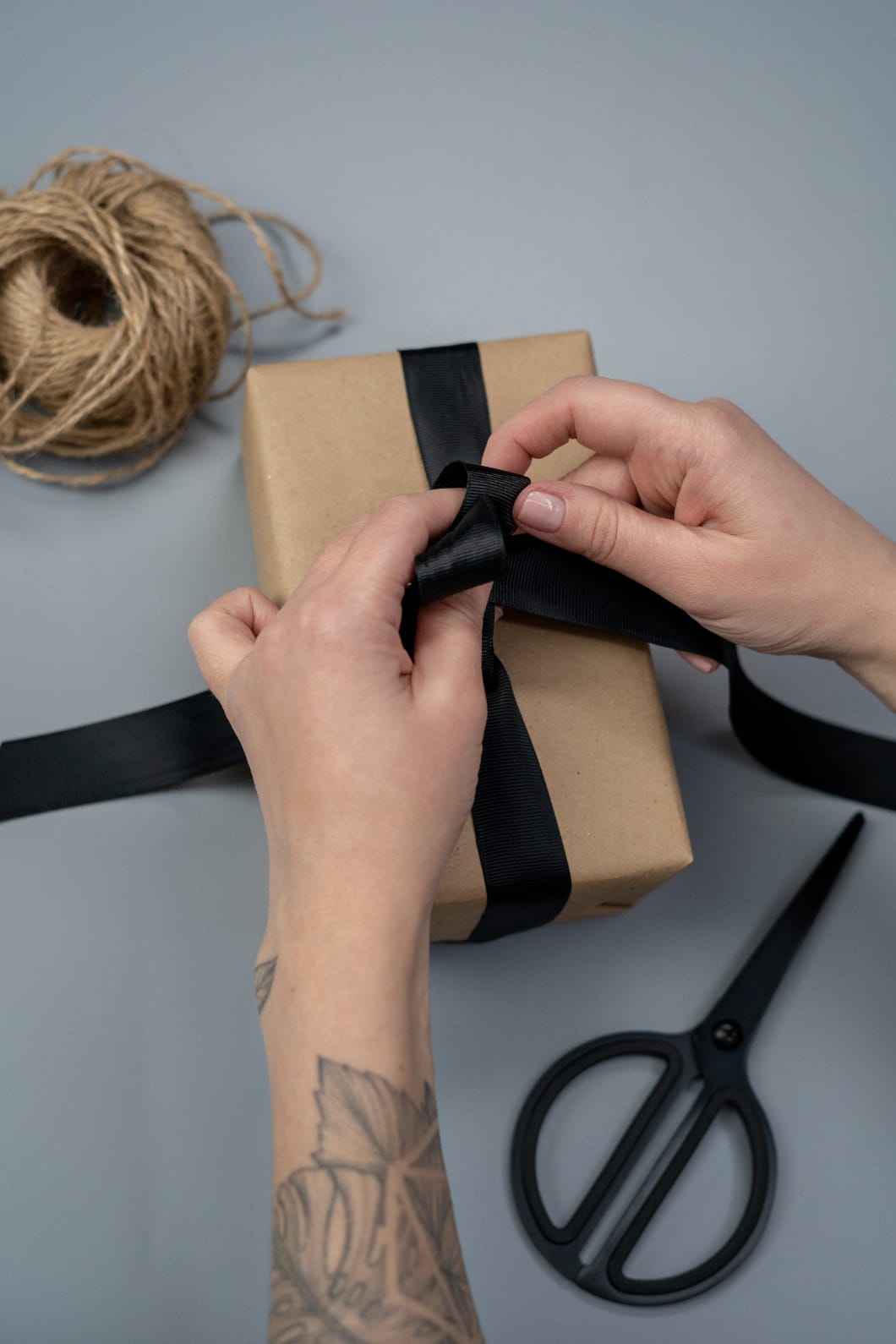 Discover Furoshiki.
Even better than using paper to wrap gifts, try your hand at the Japanese tradition of Furoshiki: using a piece of fabric to artfully wrap items. The cloth itself can be used over and over, and you could even purchase a nice tea towel or scarf to wrap it in that doubles as part of the gift. Watch this tutorial to learn how to wrap with low environmental impact and style.
What to avoid.
Paper and cards that contain things like glitter, plastic, ribbons, and noisemakers should be avoided since many of these items will last ages in a landfill and can contain microplastics that wreak havoc on ecosystems.
Sustainable Decorations
LED lights.
These are becoming more and more common, and in my opinion, more and more attractive. We were all a little weary at first of the bluish light, but you can't deny that they're better: they're brighter, last longer, save on energy, and don't overheat. There are tons of styles out there, including those that mimic the warm old school lights we all loved growing up.
Use nature.
For decorations that won't end up in the garbage, use cedar, holly, or anything green! Many flower shops will sell holly or evergreen boughs, but if you want to harvest it yourself, just make sure to use proper pruning techniques and stay away from endangered species. Another adornment that looks lovely, is inexpensive, smells good, and decomposes, is making dried citrus to hang wherever you see fit.
Get creative.
Turn material scraps into something pretty that will last for years, like these crochet Christmas baubles, or these coffee filter garlands that can be reused or thrown into the compost (just remember to use a natural dye!). Check out these other great low-waste suggestions from Eco-Age.
Conscious Cooking
Source ingredients locally.
If you're a meat-eater, try to find a local butcher offering ethical options. Pasture-raised meat is often raised in a way that creates fewer carbon emissions than industrially-produced meat. Seasonal local veggies also tend to have a lower carbon footprint since they don't have to travel as far to get to your grocery store.
Don't cook too much.
Tools like a portion planner can help you determine the perfect amount to cook, so you can avoid making way too many mashed potatoes—if there is such a thing.
Give leftovers a chance.
Some of the best meals are those made from last night's dinner. If you still have a bursting fridge after sending guests home with leftovers, try throwing together the scraps in a hearty soup. Or, if like my family, your holiday dinners are similar to the classic Thanksgiving feast, check out these recipes that turn the leftovers into mouth-watering dishes.