As travelers, we wanted to pair the products we designed to solve real problems on your journey with a service that does the same. The result: personalized support made simple, wherever you travel.
Registering your Unique Serial ID allows you to take full advantage of all the benefits your 10-year warranty entails.
WHY REGISTER?

PAPER-FREE OWNERSHIP
We know 10 years is a long time to hold onto a receipt, especially when you're busy traveling, so we keep an electronic record of your purchase on file for your peace of mind.

FASTER SUPPORT
We outfitted each LOJEL luggage with a Unique Serial ID so all you need to get fast, personalized support is your LOJEL and we'll handle the rest.

GLOBAL NETWORK
The relationships we've built around the world allow us to ensure a resolution is always within arm's reach, wherever you're traveling.
EXCLUSIVE ACCESS
Those who register also enjoy early access to Exclusive Content plus Travel Tips and Stories curated by LOJEL.
HOW TO REGISTER?
Just click on the "REGISTER NOW" button below to fill out the registration form and include your Unique Serial ID and an attachment of your receipt, invoice, or digital order confirmation. Then, travel confidently.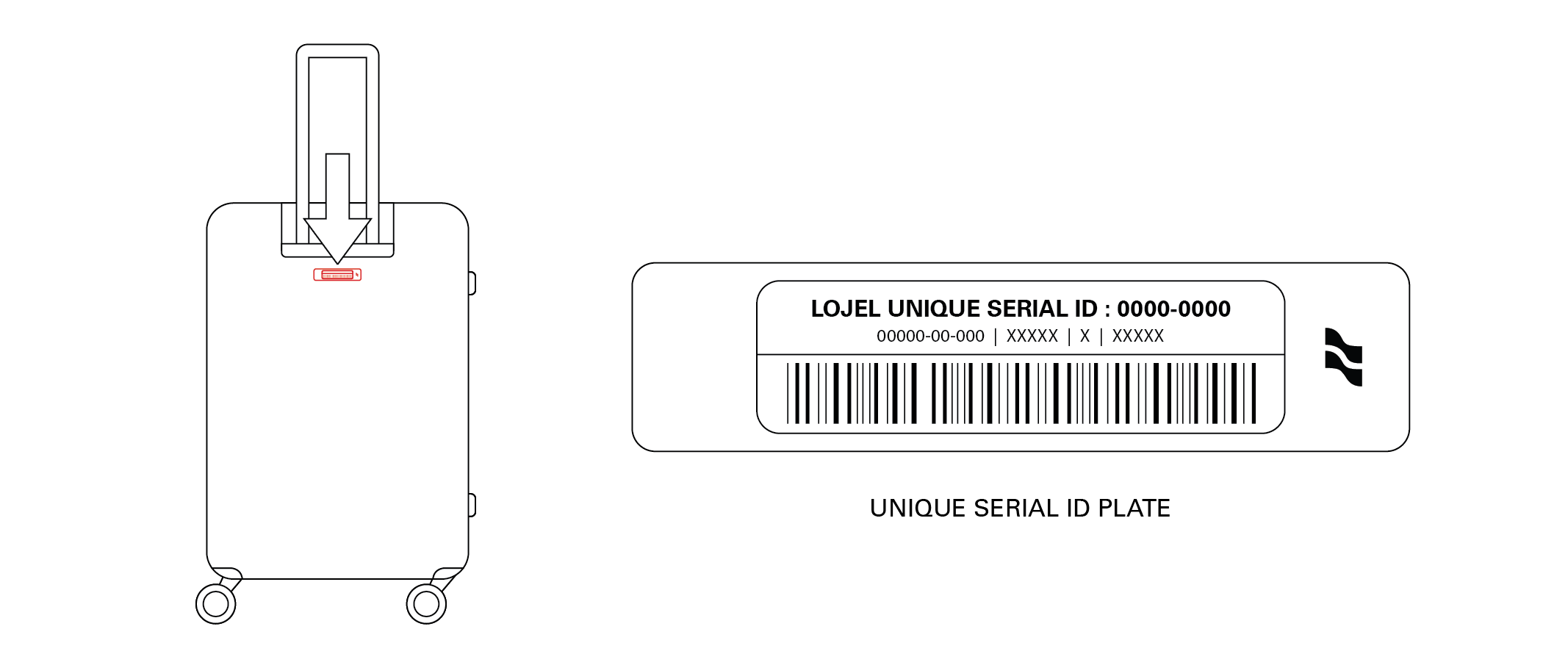 (No Unique Serial ID Plate? Learn how to claim your warranty without a Unique Serial ID.)
Register Now