It is a sunny Sunday in Rio de Janeiro, with a perfect autumn temperature. A young couple, both heavily tattoed, extend their yoga mats, turn on a speaker and start doing all kinds of stretching and greetings to nature. If I turn my heads to the side, I can see a shirtless man in flowered swimming shorts, his bald head already red, walking slowly in the sun. This scene could be happening on Copacabana beach, or Ipanema… but during the pandemic, it is happening on my rooftop.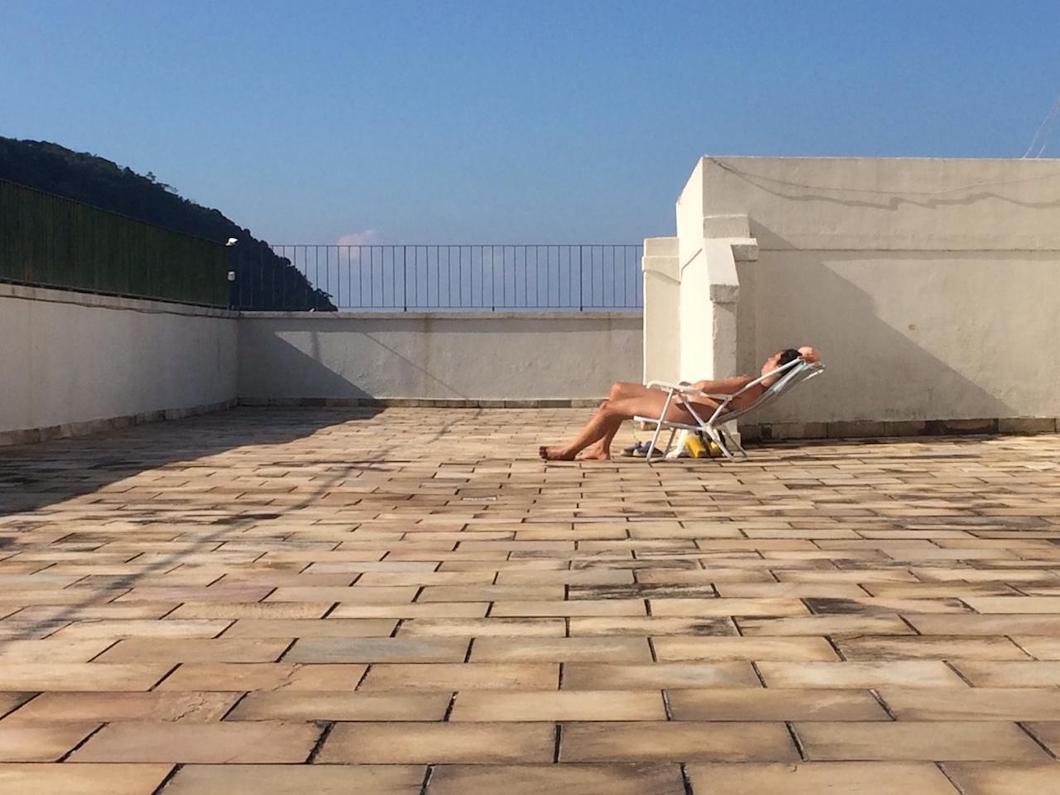 The roof, which used to be empty, has become a refuge for my husband and I. This is where we have passed the time, and although it's away from crowds, we still keep ourselves at least two meters away from our neighbors. Some condos blocked access to common areas after barbecues and parties were still being held despite orders for physical distancing. Lucky for us that did not happen in my building. Here, just over a dozen people use this space, much less than the number of residents that inhabit our building's 168 apartments.
From this privileged place we can see almost all the famous sights of the city: the Sugar Loaf, the Lagoon (and even a little piece of the sea behind it) and the statue of Christ the Redeemer. On one of our days of quiet contemplation, we heard the deafening noise of a black helicopter that was flying very low, almost touching some buildings. Closer still, he passed through the Santa Marta slum, which is also in our field of vision and became a tourist spot in the 1990s, when Michael Jackson recorded a music video there.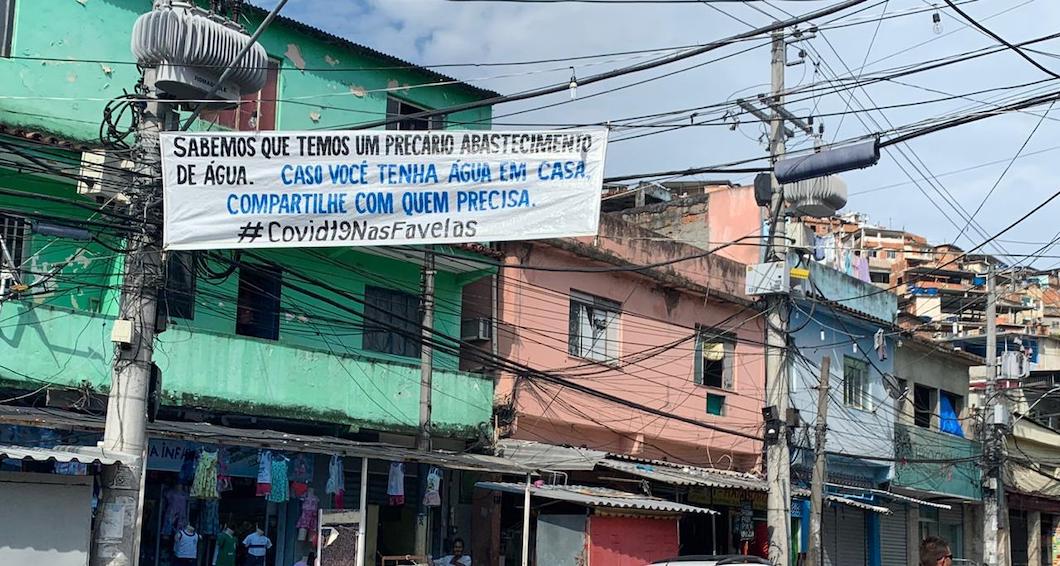 Almost every day, drones with loudspeakers fly over communities throughout Rio. The message they send is: stay at home, avoid crowds. But the reality for millions of people living in Brazil is that physical distancing is very hard to do. Many homes have several families living together and the water supply is not constant, which makes hygiene very difficult. In addition, a large part of this population is self-employed, and does not get paid if they do not work. Or even worse they have lost their jobs due to the pandemic.
In various parts of the country, initiatives were taken to try to help these populations to stay at home and protect themselves. At the Complexo do Alemão, an enormous slum in the north of the city and far from the Rio known to tourists, a crisis committee was created by the residents. They surveyed everyone experiencing difficulties and distributed donations among themselves. The crisis committee called it, "us for ourselves."
Every day, between 5:30 and 6 am my cell beeps. I have no doubt who it is: Sister Jane. She sends me good morning messages with happy smiley faces and prayers. Then, she sends the latest news from Pará – one of the states of the Brazilian Amazon – where she lives and where I met her a year ago when I was doing a series of reports. She is North American, but has lived in Brazil since the 1970s and is part of a congregation that fights for a fairer distribution of rural properties and for the preservation of the Amazon rainforest. "Deforesters do not quarantine. Devastated forest, mostly in Pará… ", was the message that woke me up a few weeks ago. And official data confirm 55% more deforestation in the first four months of 2020.
"Deforesters do not quarantine."
I am a journalist and work on a news TV channel. Much of our work does not allow the home office, but we have worked out a timetable: seven days in the newsroom and seven days at home. The routine of going out to work has been stressful. From the moment I step into my building's elevator until I arrive at the company, I think I may be contaminating myself.
In the newsroom, we stay a safe distance from colleagues and have an extreme cleaning routine recommended by our bosses. We clean every bit of the table and equipment before starting work. I usually take 20 minutes to do the whole process. And we remain in masks during the 10 hours of work. The masks, by the way, have been a little joy. It is kind of funny to see such serious journalists wearing animal or floral prints. Perhaps it is the poetry that is allowed in these hard times.
Nights are filled with maddening family video calls. Many windows are on display, everyone talking at the same time. Much like a Sunday lunch, but on video instead. And just to make it better, they are usually scheduled for 8 pm, when people all over town start banging their pots, every night (to honor health professionals or to protest against President Jair Bolsonaro). These are some scenes of my social isolation, the Brazilian way…
---
Carolline Leite is a journalist, screenwriter and documentary filmmaker. She was a contributor to Mídia NINJA and currently works at Globonews TV Channel. She produces programs and documentaries focusing on Brazilian indigenous populations, disputes over land, rural and urban violence. You can follow her on Instagram and Twitter: @carollsfleite