Known for being one of the most diverse cities in the world, London prides itself in offering extensive, multicultural cuisines while up-keeping its British classic delicacies. As a student studying there, London's vibrant culinary scene is an adventure I've yet to finish exploring. Nonetheless, I've summed up three of my favorite spots that I frequent with friends or hold a special place in my heart. From fancy lobster rolls to your local fish & chips, here are only a few of the must-try foods I've discovered in the captivating city of London.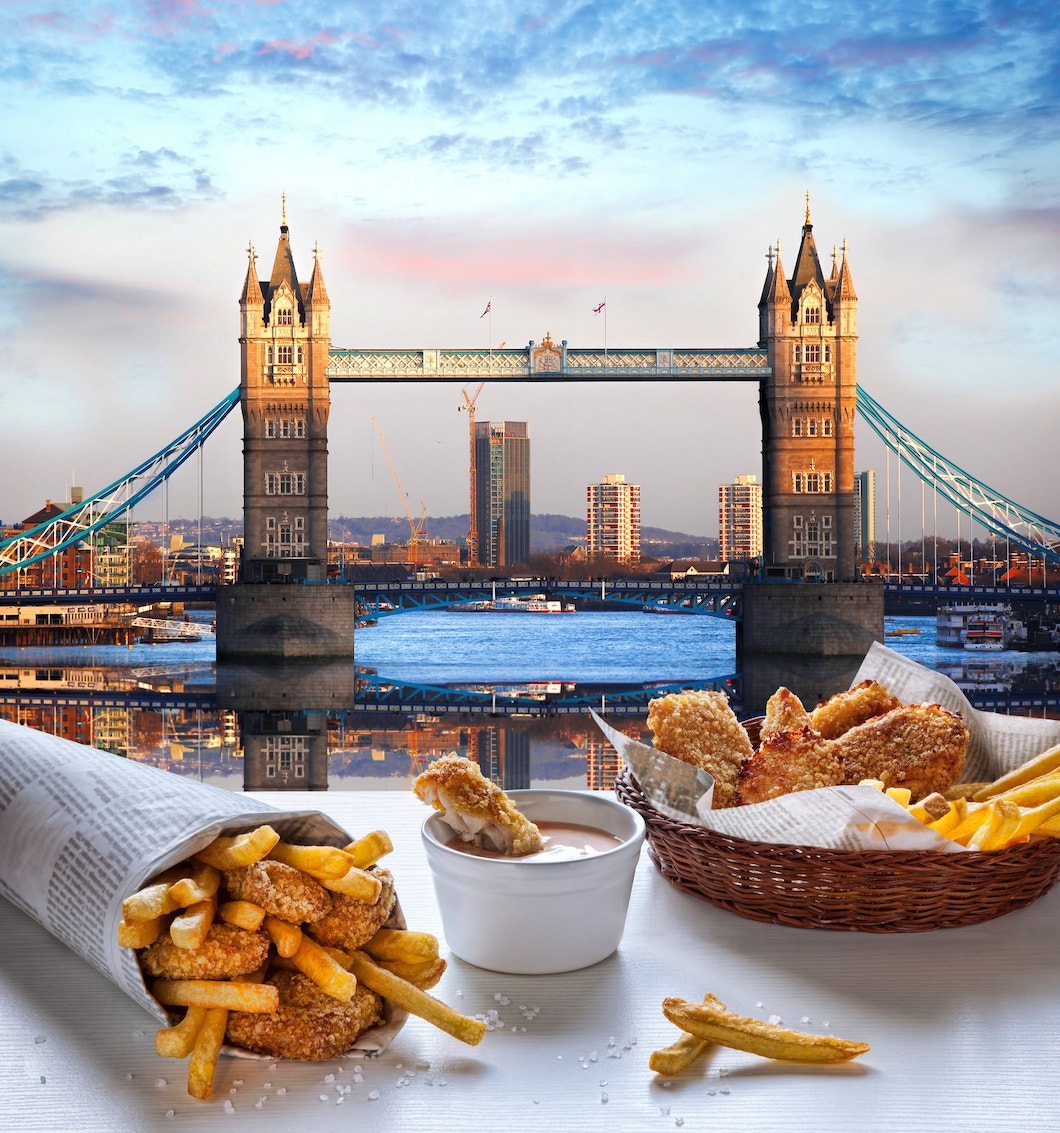 Burger & Lobster🦞
Burger & Lobster was the first restaurant I had ever visited in London. Arriving in the city with my mother, we were clueless about the place; but had plans to reunite with an old friend of ours. As soon as we landed, our friend had booked the Burger & Lobster in Soho, eagerly introducing us to its busy streets and the eclectic variety of restaurants it offered.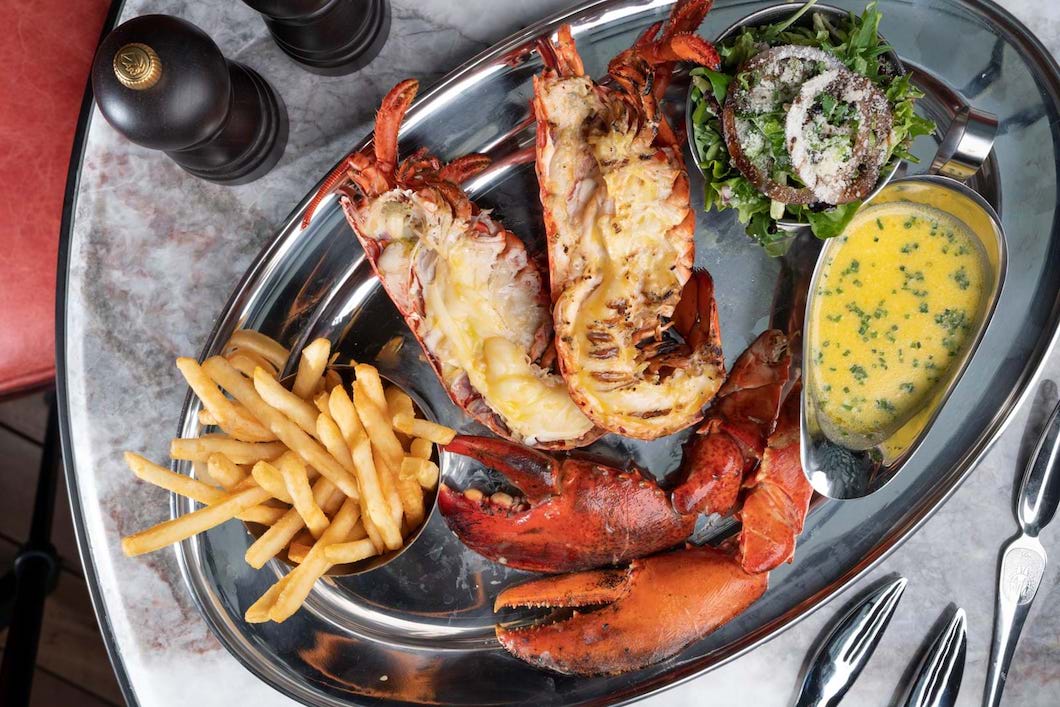 Born in a small Irish pub in Mayfair, Burger & Lobster prides itself in combining only two main ingredients: burgers and lobsters. Known for its meaty, massive lobsters, its freshness is highlighted by zesty hints and juicy bursts of flavors. With the option to have your lobsters grilled or steamed, asking for your lobster to be steamed is the best way to enjoy the natural sweetness of the meat, accompanied with their lemon and garlic butter sauce for the extra oomph of flavor. If one whole lobster is too much for your appetite, I recommend my personal favorite: the Lobster Roll, just enough to satisfy your crustacean cravings.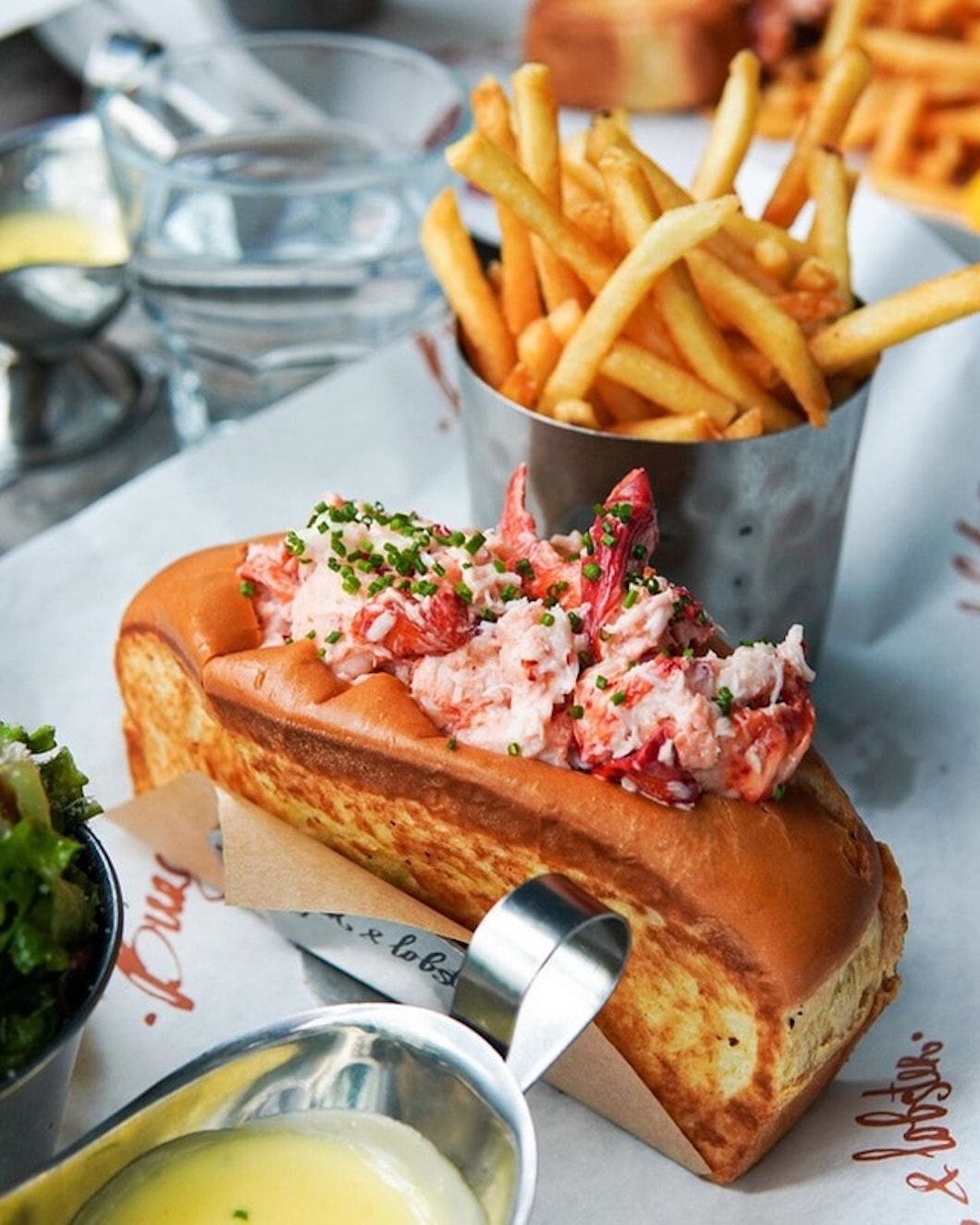 Wrapped in warm, vibrant vibes inside each of its branches, Burger & Lobster is the perfect spot for a night reuniting with long-lost friends, or a spontaneous dinner with loved ones, with dishes that never disappoint. Not to mention, their drink menu offers extra-large cocktails (with or without booze), perfect for two straws to share with your favorite person.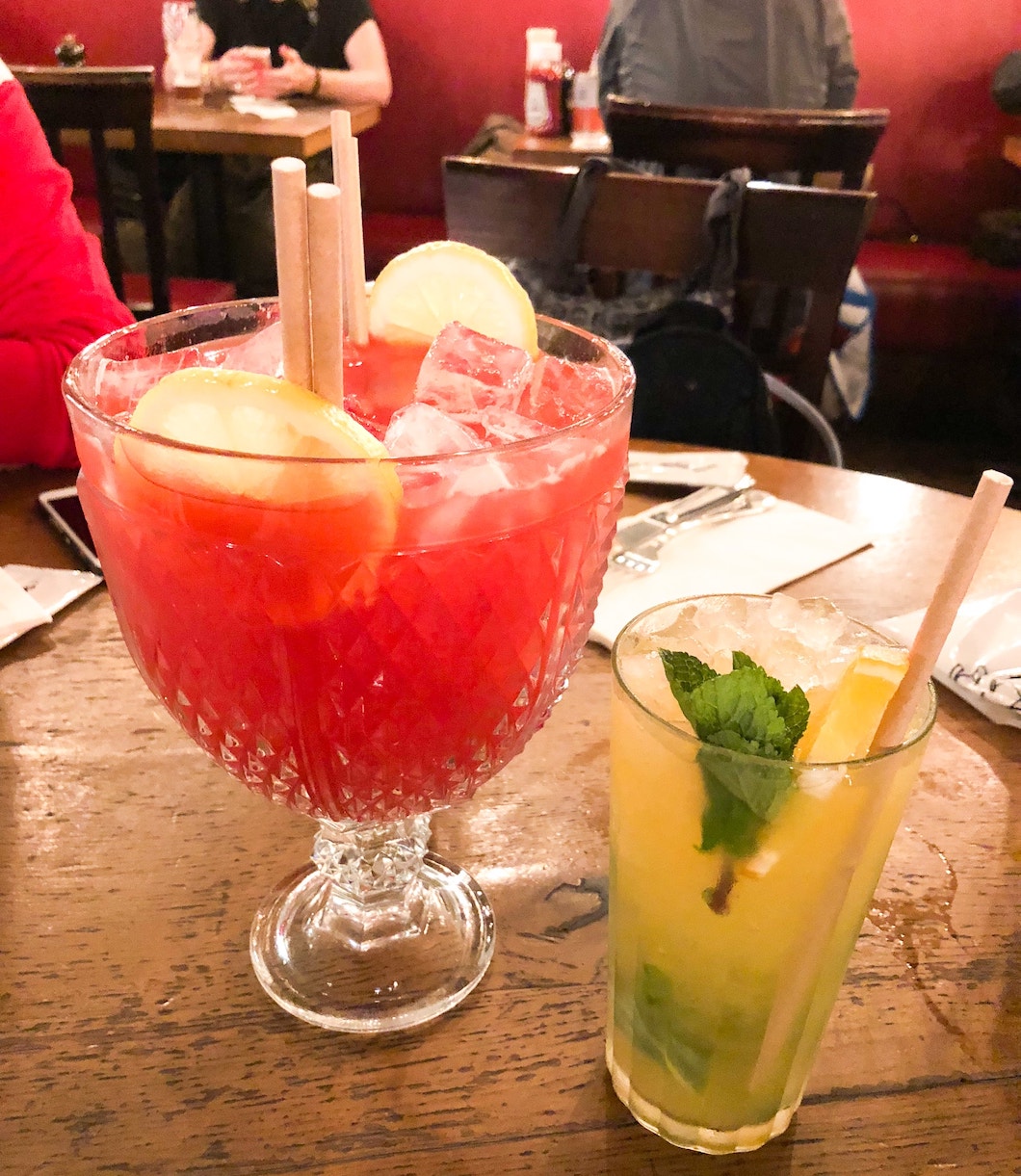 Great British Fish & Chips🐟
During my first week in the city, I vividly remember taking a stroll by the Tower of London with my mother, soaking in the city's breathtaking views as we enjoyed a breath of autumn air. While we chattered our way along the touristy path, we passed by the Great British Fish & Chips stall and decided to casually grab one to share. With communal seating right across the stall, it was the perfect day to share a hot and "freshly made" fish & chips under the cold September breeze, all while enjoying the view of the Tower of London, and overseeing the city's famous Tower Bridge from afar.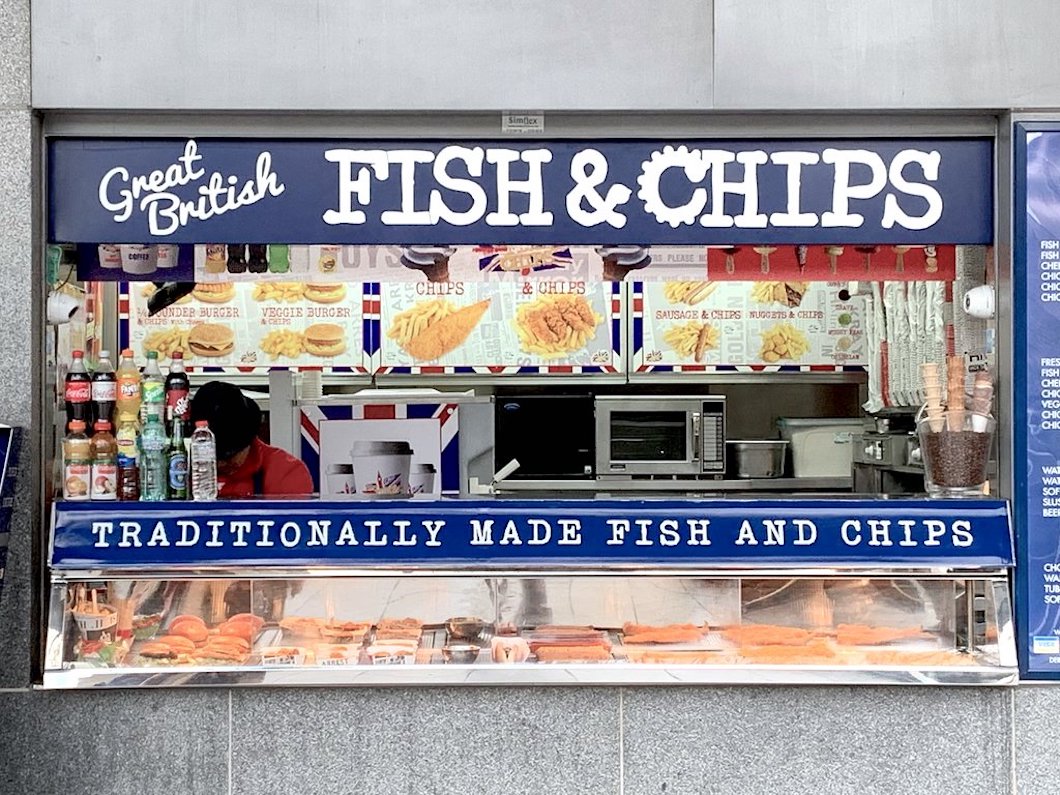 The thin, crispy crust of the fillet paired with its soft interior was the perfect texture combination, sprinkled with a dash of salt and any condiment of your choice. Their "chips", also known as our fries, are chunkily shaped for bites of potato goodness — a traditional dish paired with a touristy spot to have a taste of London, quite literally.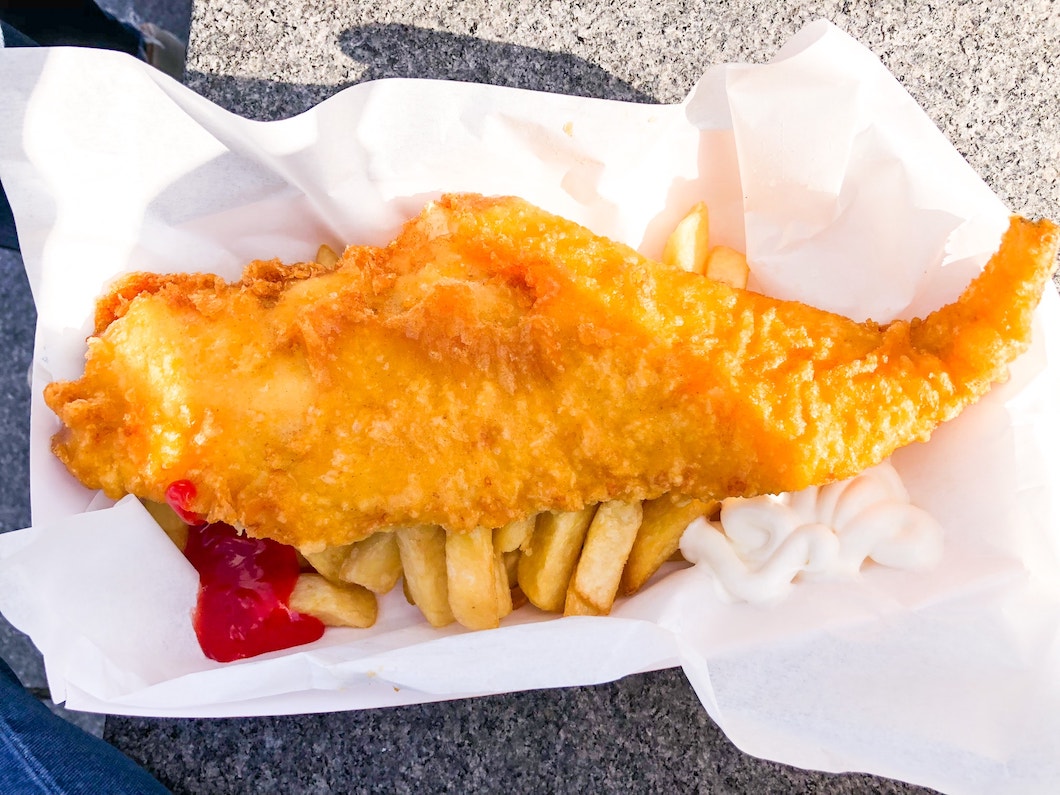 While it might not be the tastiest, shiniest fish & chips in town, this stall holds a special place in my heart; a day well spent with my mother before we said our goodbyes as she departed back to Hong Kong and before my journey as a student in London began. If that day had a flavor, it would have been bittersweet.
Flat Iron🥩
As one of the first date night spots with my boyfriend after a year of long distancing, Flat Iron brings back memories of my London life and reminds me of London's exuberant scene.  Ideal for gatherings and date nights on a budget, Flat Iron is popular for its tasty steaks at friendly prices — perfect for (struggling) students like me. As a snack lover, my favorite part of Flat Iron is the free cup of popcorn they provide as soon as you're sat as if to thank you for the wait after long queues at almost every one of their branches. The dim, buzzy atmosphere is the definition of London's livelihood, with friendly waiters always ready to assist with anything you need.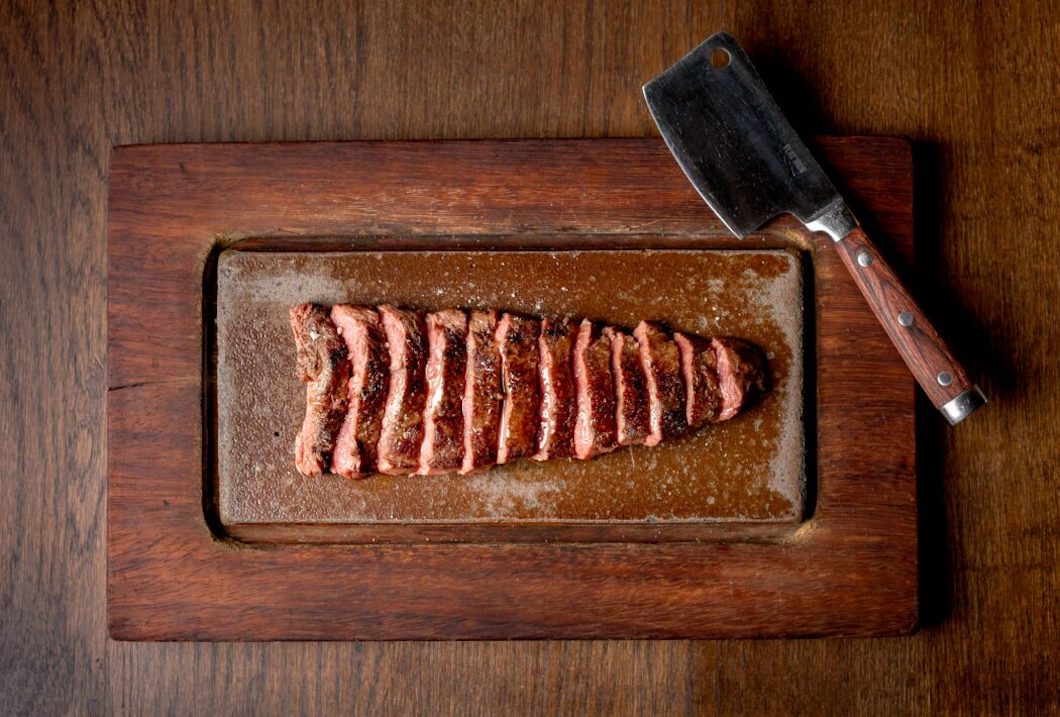 With lean-cut, generously seasoned steaks, their iconic Flat Iron Steak served with house leaf salad is only £12 ($16 USD), with sides starting from £3.5 ($5 USD). Providing an assortment of sauces of your choosing for only £1 ($1 USD), drizzle peppercorn, béarnaise, Fred's Sauce (a spicy tomato), or mushroom sauce to add a flavorsome twist to your steak.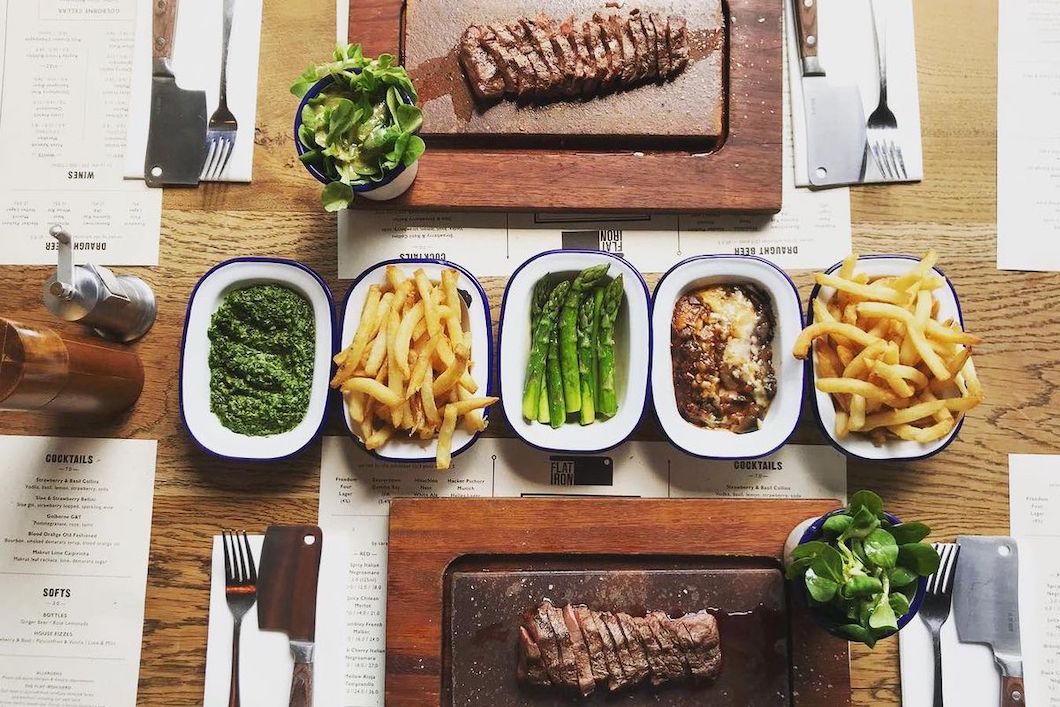 Their side dishes are not to be overlooked, either. Carefully cultivated to be paired with the star of the show, their Homemade Beef Dripping Chips, and Creamed Spinach are two of my go-to's. A well-seasoned plate of crispy fries and a bowl of freshly cooked spinach merged in the cheesiness of Parmesan, finished with a tinge of nutmeg to seal the deal — Served in dainty enamel plates, the side dishes are perfect for in between the bites of Flat Iron's mouth-watering steaks, with portions just right for sharing (or all to yourself, no one's judging).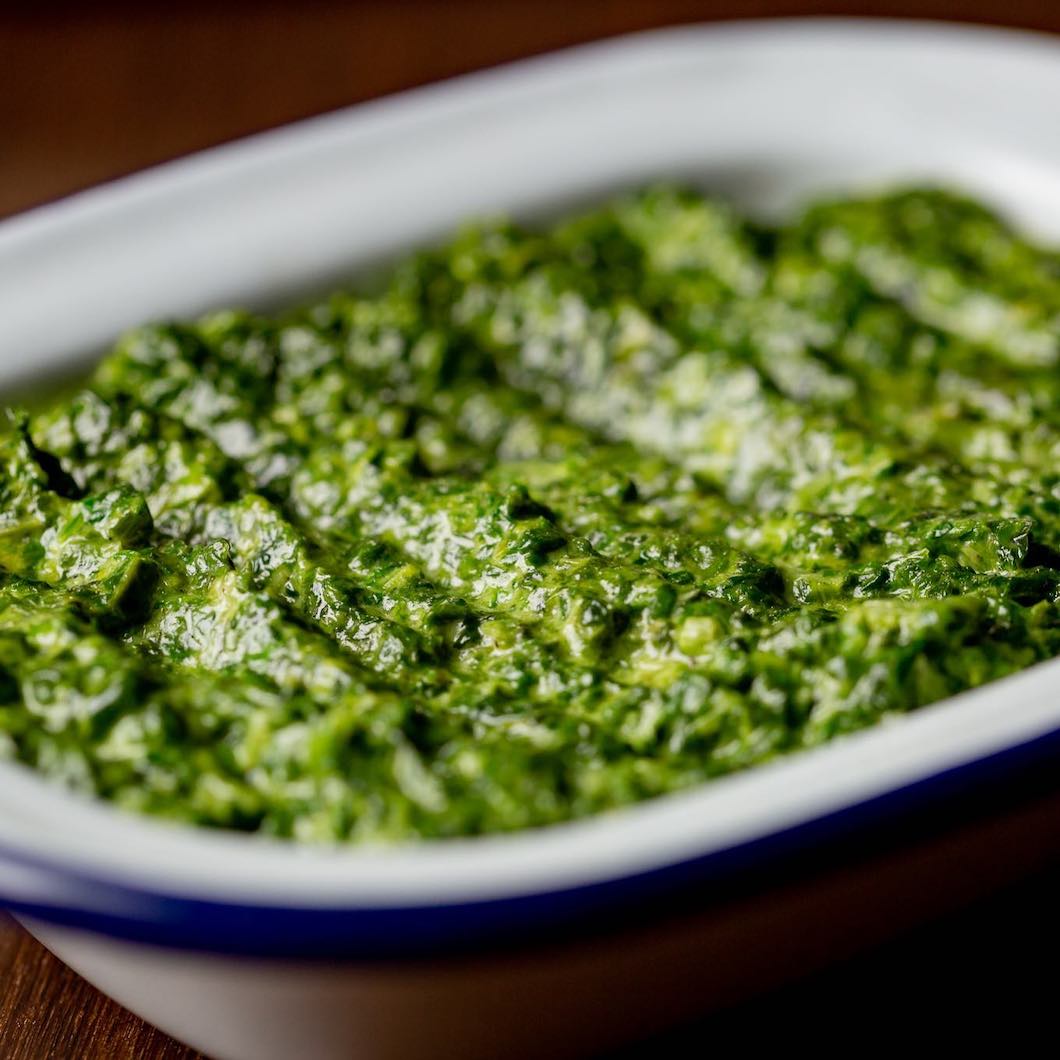 It's true what they say: food is the one thing that connects us all, to our pasts, identities, and memories. With London and I being worlds apart, revisiting my memories as a 'Londoner' through the tip of my tongue brings back a mixture of feelings — and I can only hope to be reunited with this beautiful city, and their delicious cuisines soon.
–
by Claudia Chu