Social media hit new imperial functions in the wake of the murder of George Floyd in late May. Awakening. Mourning. Educating. Our institutional realities briefly pushed our feeds away from images of avocado toast, twilight hour alfresco dinners of blondes, hip product drops and cost-effective vacays in Sayulita. All of us collectively shut off our egos for one week to allow voices of colour to breathe.
I was decidedly quiet at this time. I set forth learning and listening in the manner I felt we were asked. No one was looking to white artists for commentary. Rightfully so. I went on long mindful walks in the city looking for flowers to photograph. One day I came home and found Kriss Munsya's flowers.
Explosive sprays of blooms, economic cars and stylish black models. Vogue mag level type shit. Slightly muted palette. Inspired, informed. I couldn't fathom the task of the BIPOC artist in this time, but I've been mindful of it. To summarize the intricate magnitude of inequality, the concealed architecture of it all and then one's place within it; an unenviable and vital place to be at once. It seemed as though Kriss managed this with ease. I was wrong.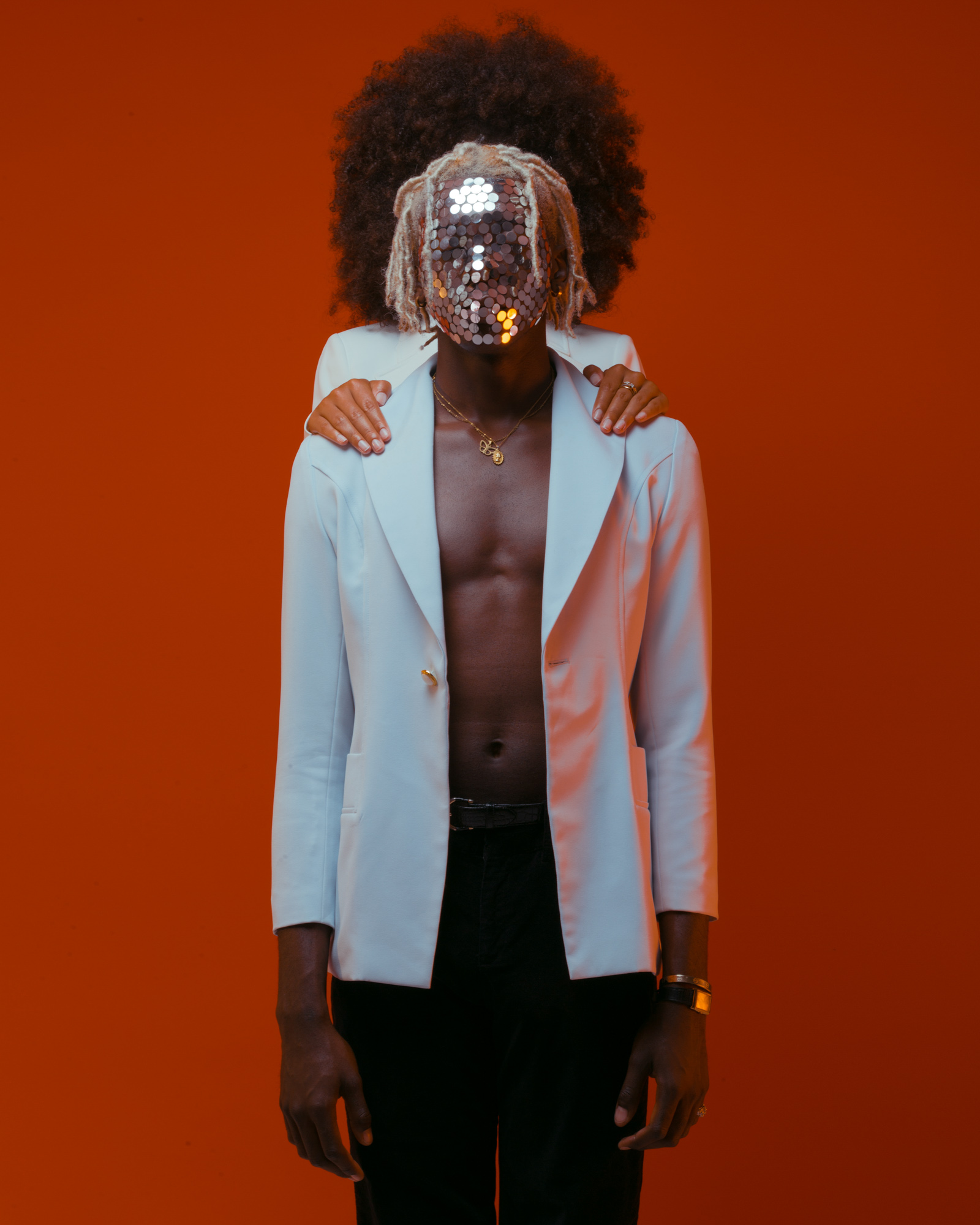 A Congolese born artist, who spent his youth in Belgium, Kriss is currently living in Vancouver, Canada where we met at his studio space on a hot late-summer day. He was warm, composed and noticeably sensitive about our discussion. Despite my initial take of his images as fashion editorial, I quickly understood that the work is steeped in much pain. In an already introspective time, he was dredging deeper than most in order to fulfill the truths the world calls of him.
Erase. Reset. Move forward.
"The Eraser comes from a combination of Eternal Sunshine of the Spotless Mind, The Dark Side of The Moon, Thom Yorke's The Eraser, and my own experiences and memories. I was always curious about how it would feel to erase someone from your memory. The sensation of putting yourself in danger to erase yourself."

~ Kriss Munsya
The interview is edited for clarity and brevity.
Header Image: To the South 2, By Kriss Munsya
Somehow during the surging melee of racially charged/informed posts mid-pandemic I stumbled across your work. I initially thought that it was a fashion editorial for a high-end publication, but upon closer inspection, I recognized it was much more personal. I saw that the intention was that of the contemporary art setting. How did this come to be?

When I was in high school I wanted to be a fashion designer. I used to draw a lot. After graduation, I began my education at fashion school. The main teacher sent me a really long email that expressed every reason why I wouldn't be able to make it as an artist. Everything was so well explained. It made a lot of sense to me. I agreed.
So, I decided to turn to Law School in my hometown in Brussels. While I was there, I joined the student government. Someone needed to be designing posters for our events and that is how I got my start in graphic design. Two years into that my fellow students and teachers suggested that I should leave law and re-focus on art.
I was excited, but I was afraid of relying exclusively on my creative expression so I switched my schooling to Communication Design in Madrid. Then I returned to Belgium; only to leave again soon after to start my work with video.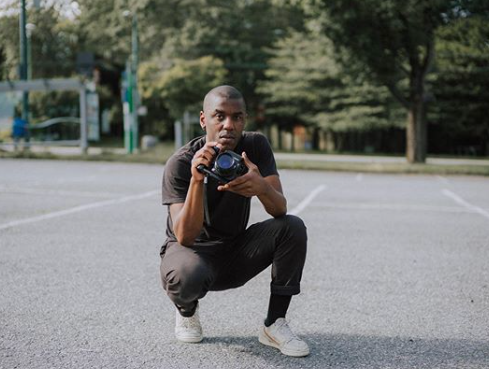 From those circumstances, how did film and photography become your mode of mark-making?
It's cheap and immediate. I don't have the patience to paint for ten hours or a month. I take a photo and I see the results immediately. I got into digital photography because it was direct and the lifestyle seemed attractive to me. I am not limited to this. I am looking at making work in digital 3D right now, but, I will continue to explore different ways of speaking.
In my research, I recognized that pilgrimage and hermitage play a large role in the process of your work. What was the impetus to hitchhike through the US as a young black man, essentially putting yourself at risk for experience and exposure having never traveled in this manner before?

Yes, twice now I have traveled through the US. I did a documentary on indie music and on another, I shot my first feature film.
To travel through the states it was a dream of mine since I was a kid and then during a big state of depression as an adult I just decided to go. I had wanted to arrive in NYC, buy a car, and then sell it in LA. I couldn't afford that. Then, I thought of trains and busses…. but that system is fucked compared to Europe, so hitchhiking was the only way to do it.
Was confronting discrimination a pressing part of your experience?

Yes, consistent. I thought Texas and Georgia would be the toughest states, but in fact, everywhere was tough. That's what spoke to me the most. It wasn't just the southern states but that everywhere in the US has its own issues with race. They all show it differently. I expected the South to be most difficult and then it would be easy up the West Coast, but it was everywhere.
After a year and a half of living in Vancouver, how did The Eraser series begin to come together?

Hmmm. It was because of a guilt I felt toward black women. I can comment on that.
I started to think of this through COVID, I was unsure if my new ideas based on discrimination were satisfying me. Before I touch the camera, I have to determine why I am doing it. I was feeling like I should do something about race but I wasn't feeling strong about the direction I was going in. I spoke with my sister, a curator, and these conversations helped me find my direction. I spent 2-3 weeks determining what it was I was trying to say and how best I could say it.
The Eraser comes from a combination of Eternal Sunshine of the Spotless Mind, The Dark Side of The Moon, Thom Yorke's The Eraser, and my own experiences and memories. I was always curious about how it would feel to erase someone from your memory. The sensation of putting yourself in danger to erase yourself.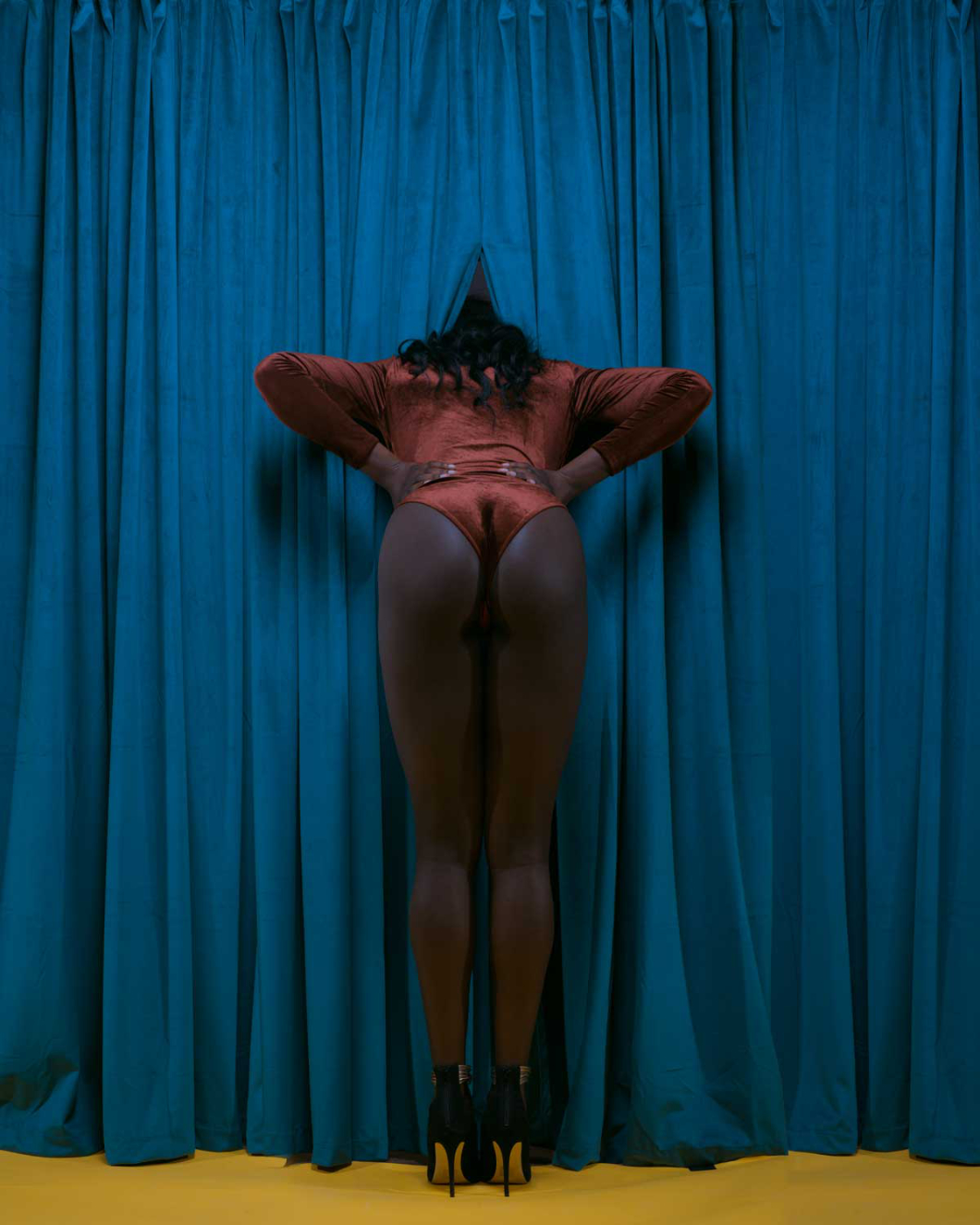 It started with the guilt that I had toward black women. I had never dated a black woman. I felt that if I hadn't, I wasn't accepted by that community; my community. I didn't grow up with many black friends in Belgium. This is just my trajectory in life, and it made me feel very guilty. There is no black community in Belgium. You are from the Congo, from Rwanda, from Senegal. Myself. The DRC.
I wanted to be accepted so badly, I was ready to pay the price for acceptance. Also, I was inspired to focus on work on my own sexuality. Maybe if I can erase all these sexy memories that I had with white women and replace them with images of black women, then perhaps I could be accepted into this community. I think if I come to start erasing all of these traumatic memories that I had with white people, maybe I could have a better future.
Recognizing the kindness of your character and reviewing some of the aesthetic points of your work, I do find it challenging to see a woman's head or body parts removed in a photo. I was also taken with the manner in which you had obscured identity with chosen materials of beauty. Flowers, sequins, in place of the face. It is beautiful, but there is also some conflict and tension for me there.

Because I am dealing with my own brain. Perhaps I am referencing dreams where certain pieces are not very clear, so that is what is happening to the identities. We remember loose and wrong. I am filling in those places.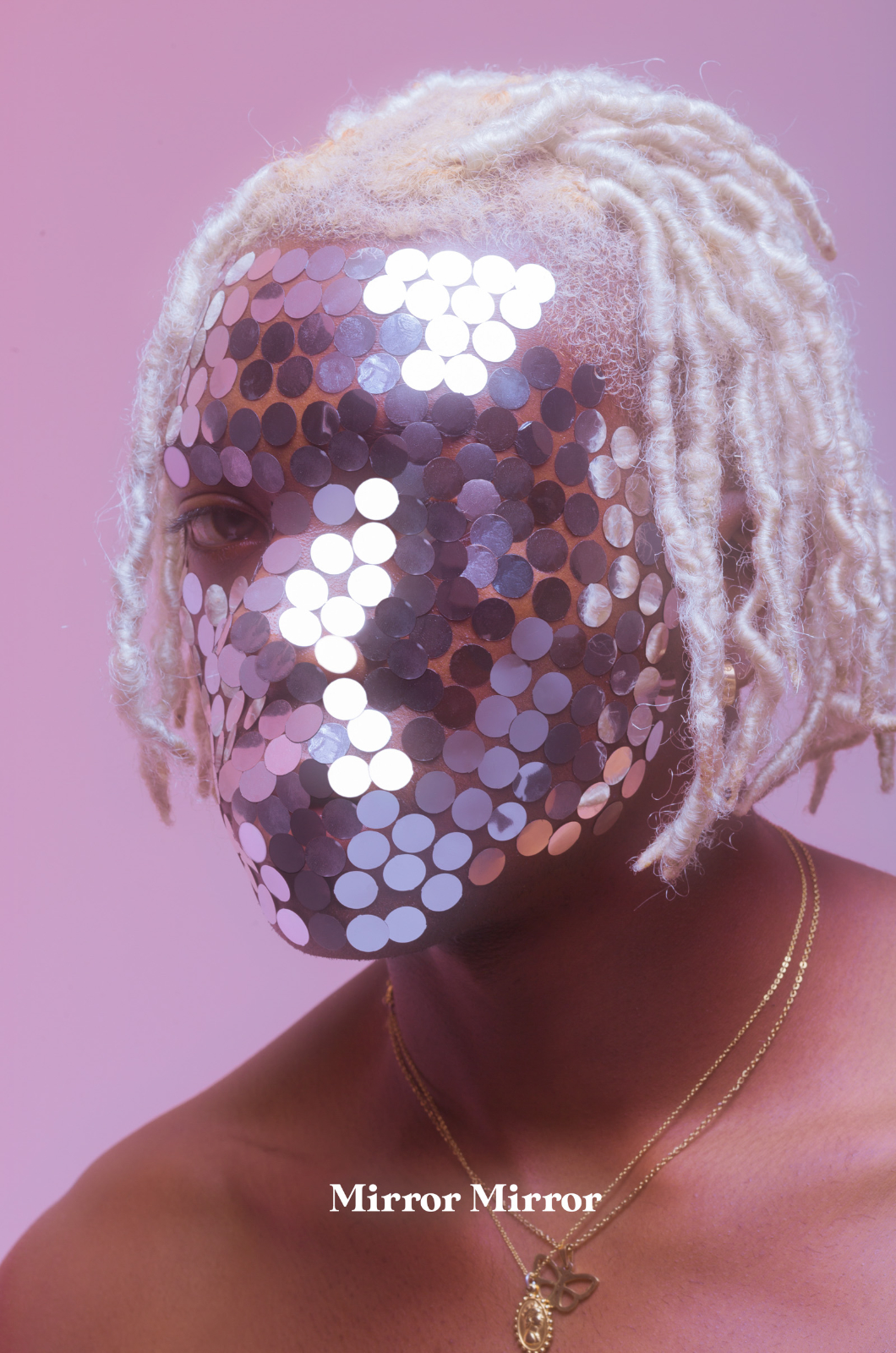 The element of class is also quite prominent in your work. It speaks of a certain level of affluence. Fine Danish furniture, hip, attractive clothing on beautiful, toned, healthy people.

What I wanted to show with this project was to reappropriate styling that was more common with white people, so it is a part of reclaiming that. I am wanting to erase all of the linkages to whiteness and replace it with black people. It is of a different era where we used to see white people almost exclusively in this manner.
You only started The Eraser series in June. You're pulling down all of the images for sale soon and the project will self-terminate; erasing itself.

I think I consider the photos a work in progress before my exhibition at Pendulum Gallery (Vancouver) in January and then a show in Toronto after that. This was an opportunity for my community to purchase a piece of it at a more affordable price. I return to Belgium soon for a month and a half. I will have time to edit them and prepare them for a formal exhibition.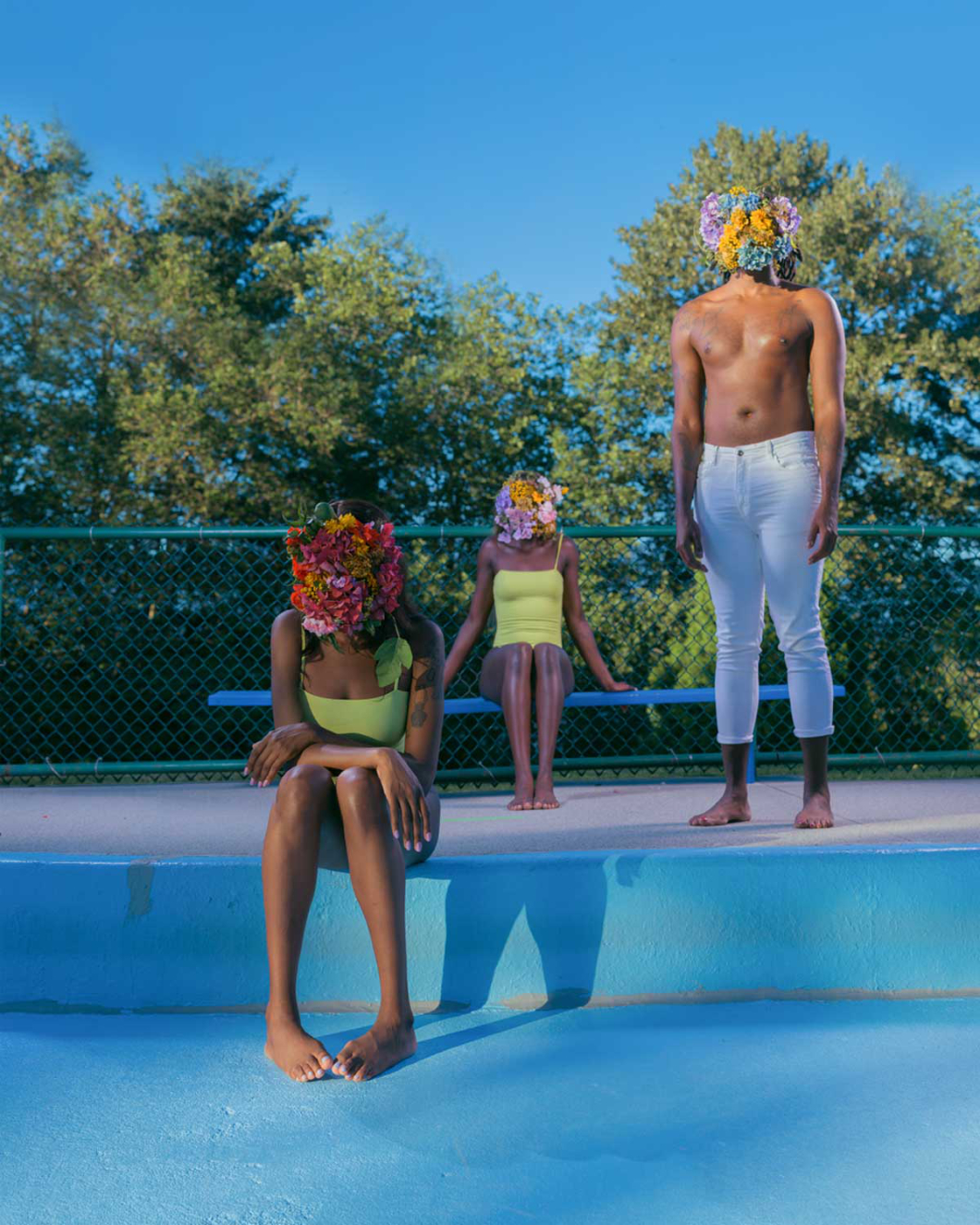 Do you feel like a Vancouverite yet?

No.
Will you remain here?

No. I am a city person. I come from concrete. I need people. Despite the nature here in Vancouver, I feel like I am in the waiting room waiting for the real thing.