One of my favourite meals when I get in late, or I'm too lazy to cook, or there's no real food in the house, is a bowl of whole wheat, soba noodles, tossed with a spoonful of butter and marmite. If I have Parmesan I'll scatter that over too. Bizarrely it's a recipe that came from an Italian prince via a British friend and it's been my go-to, five-minute-meal, ever since for its ability to comfort and nourish both stomach and soul as few other foods can.
So, when I came across a blog by Frank Striegl, by the name of 5 AM Ramen, I was intrigued by an entry advocating the joys of pineapple Ramen at Papapapapine in Machida, Tokyo. Using pineapple pieces as toppings, and the juice in a salty, shrimp broth, Striegl says "this juxtaposition of salty and sweet actually works quite well. There is a harmony between the broth, noodles and toppings." Striegl also offers ramen tours and an online, Airbnb experience offering fans the chance to 'Become a Ramen Expert' and deep dive into its history and culture.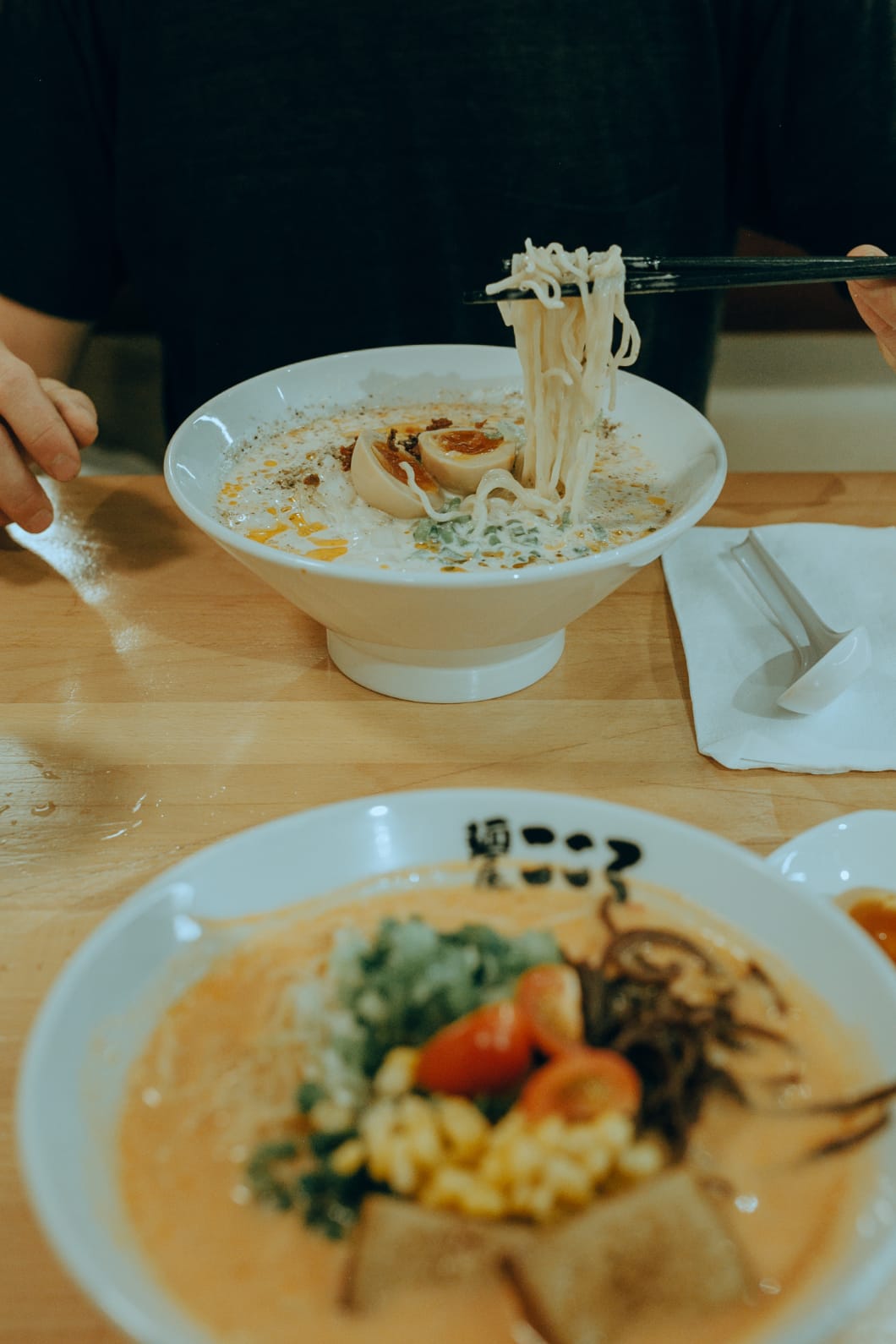 Noodles first reached Japan during the Heian period around 800AD, but it wasn't until the late 1800s that they became popular. The hybrid Chinese-Japanese dish known as ramen was introduced to Tokyo by way of Yokohama's china town with the opening of a restaurant called Rai-Rai Ken around 1910. Their 'shina soba' quickly became a favourite among Japanese working classes because it was cheap, delicious and filling. Students fast caught on.
"There is something wonderful about hot noodle soup." Striegl explains via email from Tokyo. "It appeals to gentler Japanese tastes, but also has a punchiness borrowed from Chinese cuisine. A classic Tokyo ramen is quite simple, but the new-wave are bolder and more daring. Ramen keeps evolving and this keeps it exciting."
As Japan began to specialise in ramen-only shops – there are now over 30,000 across the country – and chefs began to dedicate their entire careers to making them, as well as using premium ingredients like Cochin chickens, and multiple types of soy sauce in the seasonings, ramen took on a gourmet kudos that spread to major cities around the world, while simultaneously identifying as Japanese.
In Bangkok, a similar phenomenon took place. In the late 1930s, then prime minister, Plaek Phibunsongkhram, launched a national campaign called 'Noodle is Your Lunch' which promoted the country's new signature dish using rice noodles, bean sprouts, eggs, peanuts and protein dressed in tamarind paste, palm sugar and fish sauce. Named 'pad Thai' the dish was intended to help cement a deep-rooted nationalism as the country went from being the absolute monarchy of Siam to Thailand. The recipe, along with free carts for street food vendors selling it and a ban on the sale of Chinese street food, ensured it gained traction. It was also practical. During the rice shortages that befell the country after the second world war, turning the grain into noodles made the yield go twice as far.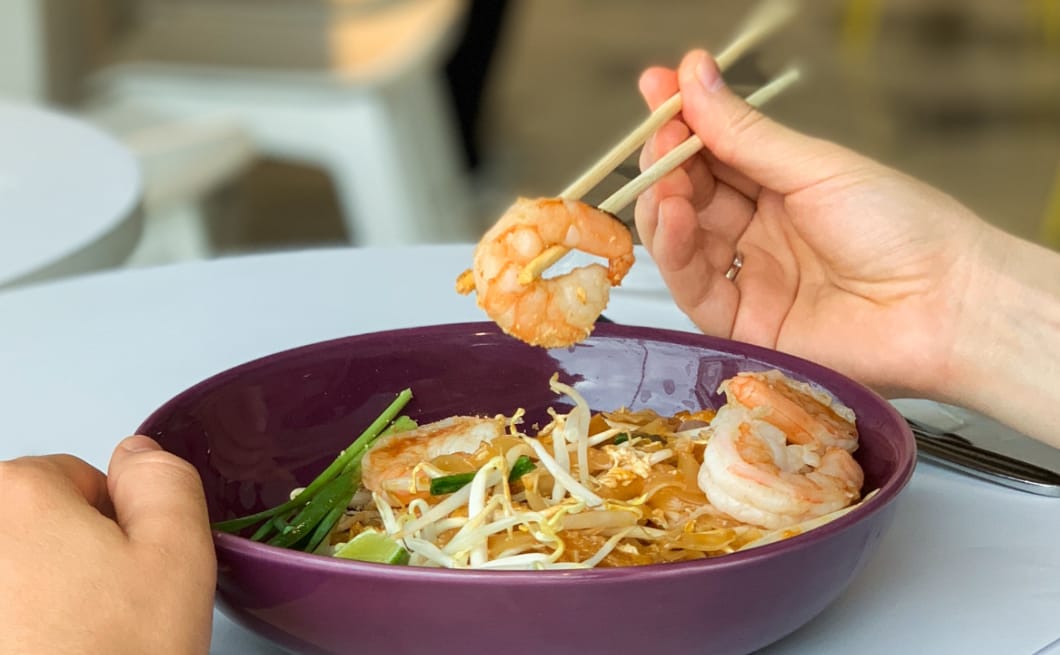 Today, Thai noodles have evolved from street food to Michelin starred fare. 75-year-old, Supinya Junsuta aka Jay Fai (327 Mahachai Road), saw her street food stall become a world-renowned restaurant that sees people queuing hours for her legendary crab omelette and pad kee mao goong (drunken, flat-rice noodles, stir-fried with seafood). She received her Michelin star in 2018 but startled pundits a year later when she wanted to give it back. The little restaurant is now almost too busy for her to cope with.
Like the ramen of Japan, and the pad Thai of Thailand, the northern Vietnamese dish – pho – first made an appearance in Hanoi at the start of the 20th century. Different kinds of noodles were likely introduced through migration and trade as people travelled in search of a more prosperous life. With China as Vietnam's neighbour, there was a lot of interaction between the two. "The southern part of China is more rice oriented, the northern part more wheat oriented," says Andrea Nguyen (vietworldkitchen.com), a cookery teacher and author whose passion for pho resulted in The Pho Cookbook. "Vietnam is on the southern border so we consume more rice noodles, such as flat banh pho and round bun, which are also employed in Chinese cooking."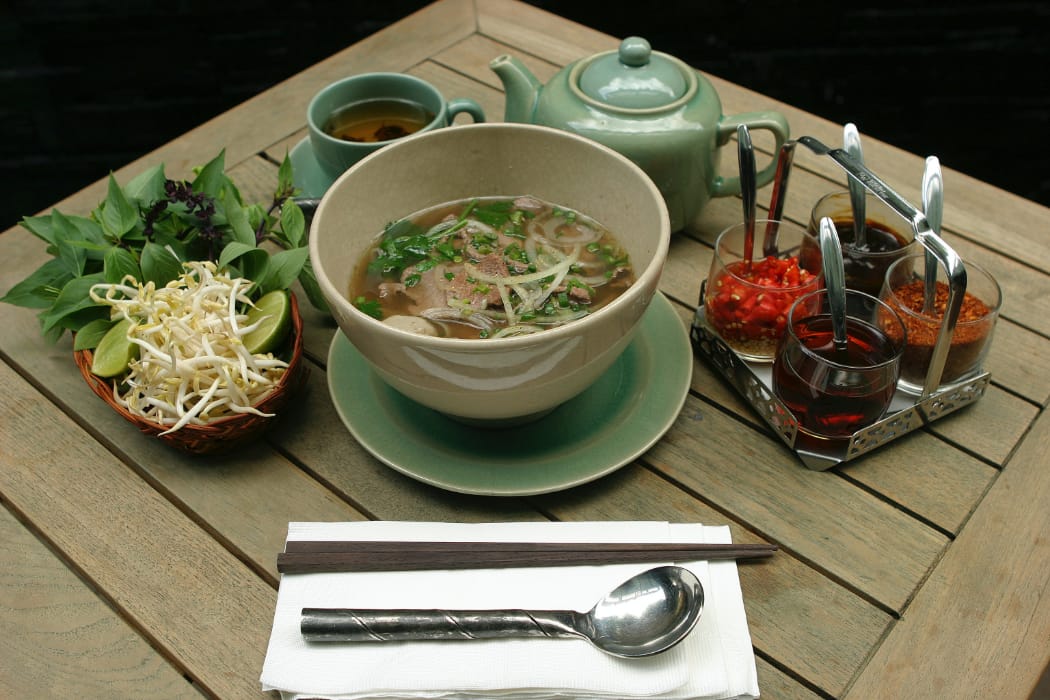 Pho likely evolved through the cross-culinary pollination of Chinese noodles liberally seasoned with French technique and a penchant for eating beef as opposed to water buffalo. Indeed, some schools of thought believe the dish grew out of a pot au feu (boiled beef) with added bánh phở (flat rice noodles). "The noodles are tender-chewy and silky," says Nguyen. "They perfectly convey the flavours of pho broth because of their flatness – they are cut from sheets of steamed rice batter – but the dish also signals a party or individual contemplation. Viet noodle dishes are infinitely customizable so each person can craft their own unique flavour. Self-determination is very Vietnamese."
As such they evolved in myriad ways, including a diversion in the late 1950s as the country entered into war when the noodles were made with potato starch to save precious rice. But their true origins remain opaque. "We'll likely never know for certain how pho first came about," Nguyen writes in her blog. "But it's in great company. Almost all beloved foods have origin controversies that fuel conversations and imaginations. What's clear is that pho was created from cultures rubbing shoulders."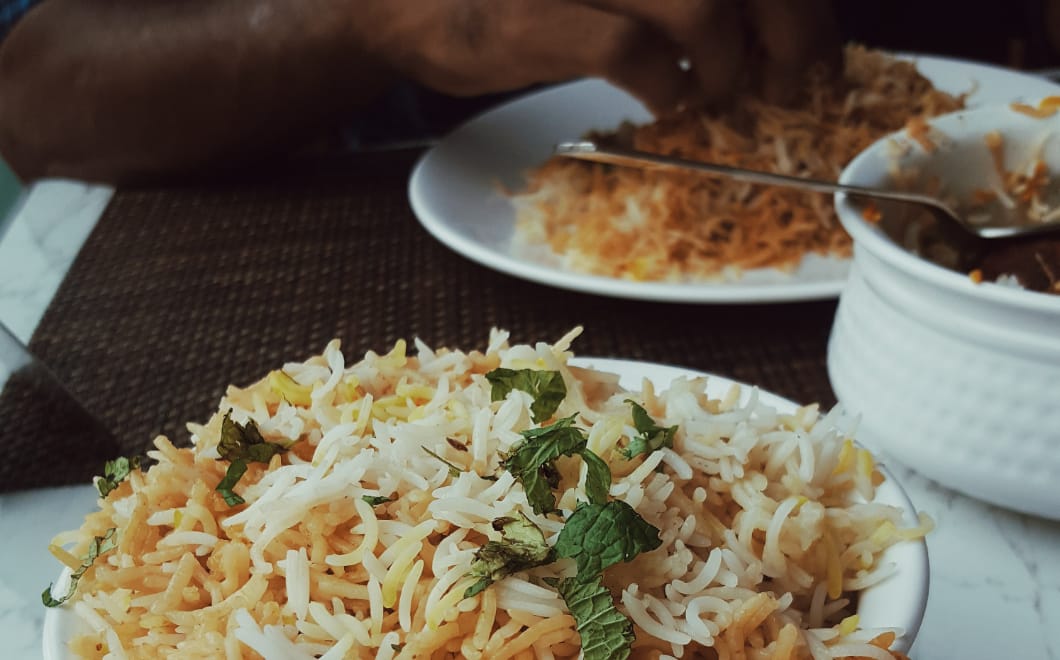 Until the discovery of 4000-year-old, millet noodles at an archaeological site in Lajia in Northwest China in 2005, there was much debate as to where they originated – China, Europe or the Middle East. Many believed that the Arabs were eating a form of noodle from as early as the fifth century, and today, all across the Maghreb, dishes like seffa medfouna (a Moroccan delicacy of broken vermicelli, chicken, honey, butter and saffron) and Lebanon's macaroon bil toum (a peasant dish of tender garlic dumplings in a lemon garlic sauce) remain some of the region's most emblematic dishes. It is also suggested that Arabic traders introduced Italians to pasta by way of Sicily around the 13th century.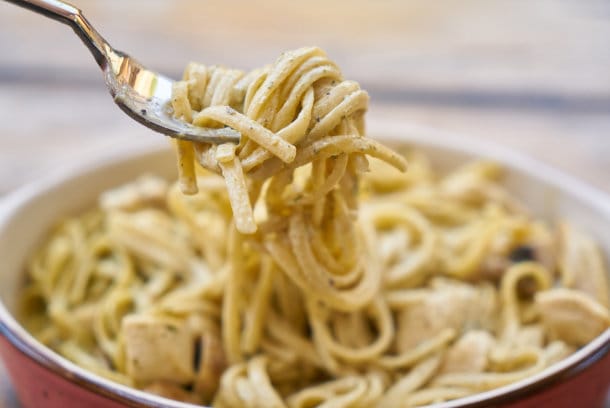 Europe's love affair with the noodle does seem to have come later. Spätzle noodles (traditionally made using spelt flour for its high gluten content) appeared in Germany in the early 16th century, and quickly spread to Austria, Switzerland and Northern France. They are typically served with pork and onions, or cheese sauce. Kluski, haluski and pierogi (flour and potato noodles) made their appearance in the 18th century and spread from Poland and Slovakia across most of the Central and Eastern European countries. These are typically topped with fried bacon and cabbage. What ties them all together is that noodles appeared wherever people had grains to eat and represent a kind of migratory comfort food that brings people together.
As I pen this piece from my home in Morocco, I'm awaiting delivery of a takeaway meal from Ameya Ramen, a new restaurant that had its opening plans scuppered by the Covid19 lock-down. It's for chicken ramen, hand-made by a Thai chef, living in the Fez Medina. A sure sign that noodles as a bridge to culture and human connection is as strong as ever.