Good news came in the mail this month. I finally received my long-awaited Green Card to stay in America with my husband. Hooray! It was a journey that I assumed would be shorter since I'm Canadian and married to an American – but I digress. Naturally, we wanted to celebrate. After more than a year of actively trying to avoid close contact with other people, we decided that for the 4th of July weekend, we needed to party.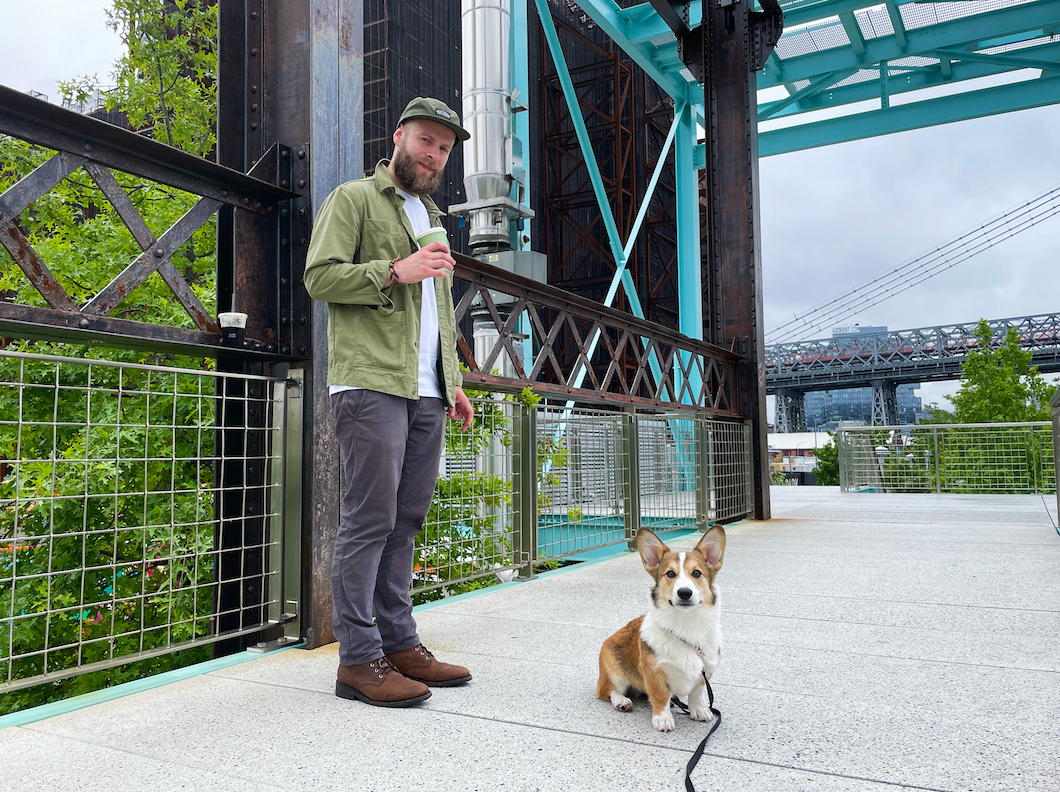 We packed our bags, our quarantine pup, Monty, and drove the 4 hr trip from Boston to New York. For the weekend, we pretended to be effortlessly hip residents of Williamsburg, camped on the living room floor of our friends Nick and Maddy's luxe industrial apartment. They just moved back into the city and recounted their struggles of trying to find an apartment now that the New Yorkers that fled during the height of Covid were coming back. I'd describe Nick and Maddy as a relaxed power couple – they both work hard and party harder, the ideal hosts for our weekend.
It's been a while since we've been to a good party, where everyone is dressed up, dressed down, standing too close together and maybe even touching. The stats on the pandemic have been subsiding and establishments have started to open up again. We were all vaccinated already so we felt safe to venture out and enjoy ourselves. After putting Monty to bed and putting on our dancing sneakers, off we went to our first party.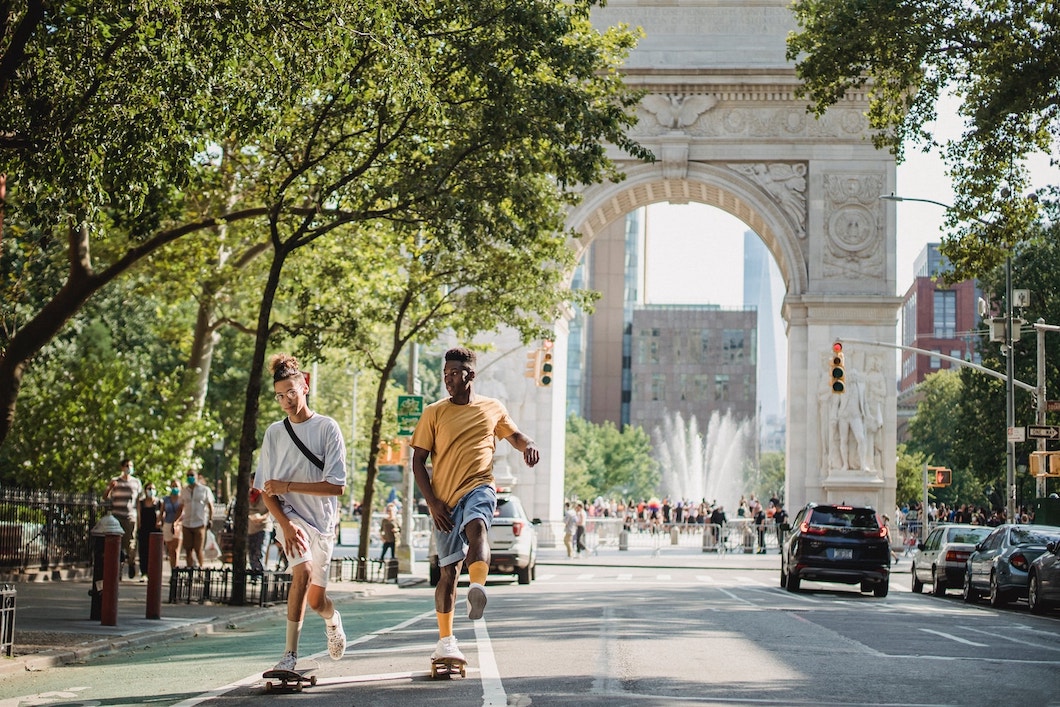 Friday: The Rave
When was the last time you were at a rave? Probably before Covid when we were young. We took an Uber to a warehouse zone where we were greeted by bouncers, security and 1000 other party people. I missed people watching and here I was in a sea of New Yorkers at night ready to go. Instead of seeing faces with masks, I saw lots of faces with tinted sunglasses as I scanned the medley of party people streaming in. Is this a rave thing or are the introverts using this accessory as a social shield, as they ease themselves back to face-to-face interactions?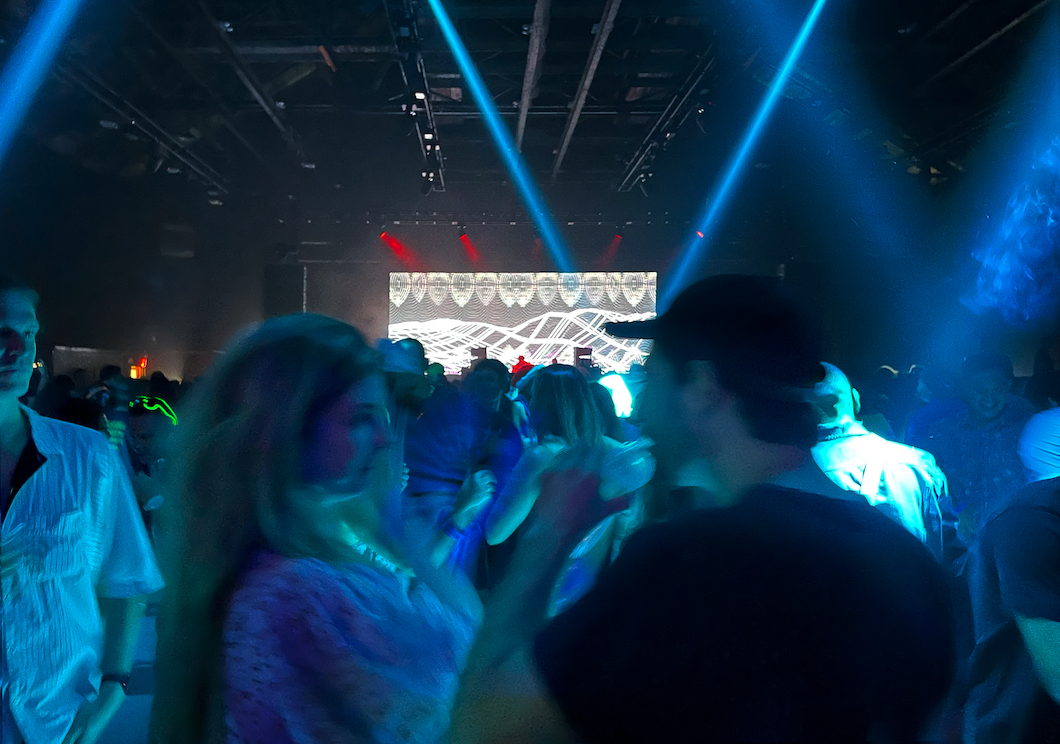 As the crowd grew, I felt a tinge of guilt being here, enjoying myself and pretending covid didn't exist to privileged ones like us. I thought of my sister living in the Philippines complaining about how she hasn't even had a meal in a restaurant yet. But another swig of my overpriced beer reminded me that I'm here to have the best time with my friends and listen to really loud techno. There wasn't a social distancing reminder insight.
Saturday: The Houseparty
We weren't supposed to go to a house party the following evening but then we met Allison. She was Nick and Maddy's new friend who joined us over Szechuan food. While I was gushing over how I've missed a proper Chinese spread on one end of the table, Allison casually convinced our friends on the other end that we should stop by her friend's apartment. She mentioned that six straight men happily lived together here and threw really good parties which piqued my curiosity. What kind of house party were we going to?
It was midnight as we walked just a few blocks away to a building door and entered a long corridor of countless shoes in disarray. The lady bouncer in a leopard bodysuit checked our names on her list and asked us to remove our shoes before entering. We walked into a room filled with big lush plants and a DJ setup playing music to a small crowd of people. Getting a short tour of the 3rd-floor man cave was so fun. I love seeing people's apartments and how they live. As we found more groups of people hanging out downstairs and upstairs. I thought to myself that I wouldn't be comfortable having this many people together – I would feel horrible being possibly responsible for a covid outbreak.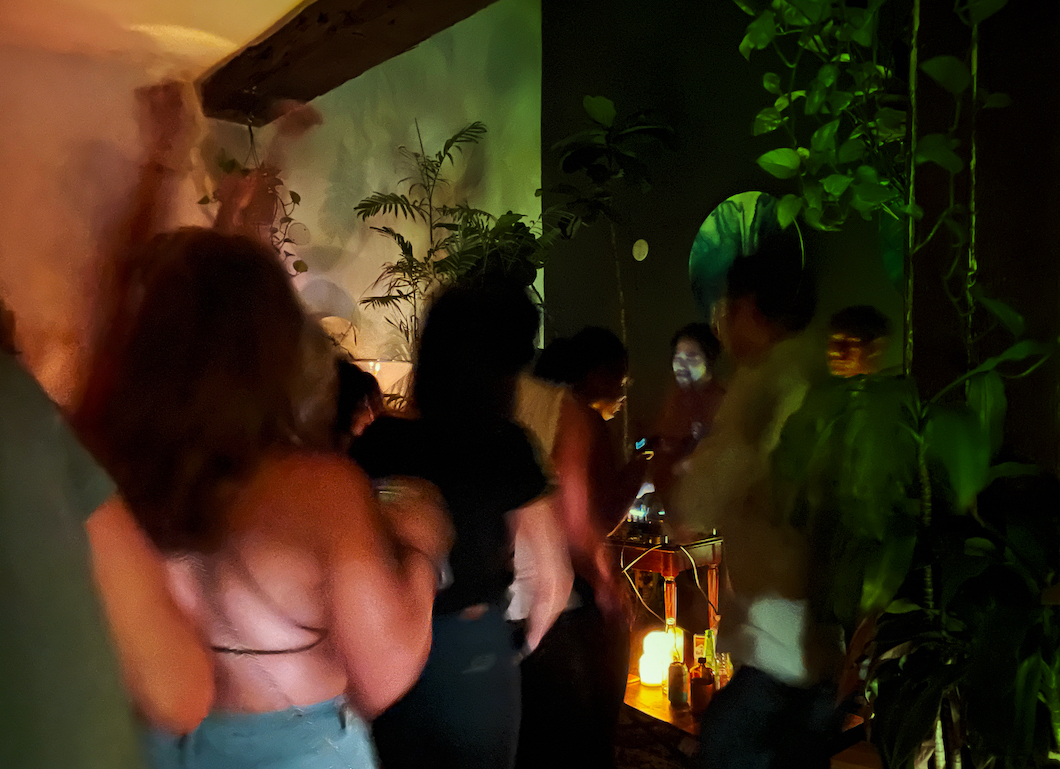 We ended the night climbing the ladder to the roof. Even if it was deep into the night, the sky was bright with the city lights reflected back by the clouds. A dude dressed in a house robe was telling us stories of how the guys would host weekly DJ parties up here during the height of Covid, blasting beats loudly to the tall surrounding apartments. Obviously, the neighbors were furious, but they persisted. I guess boys will be boys.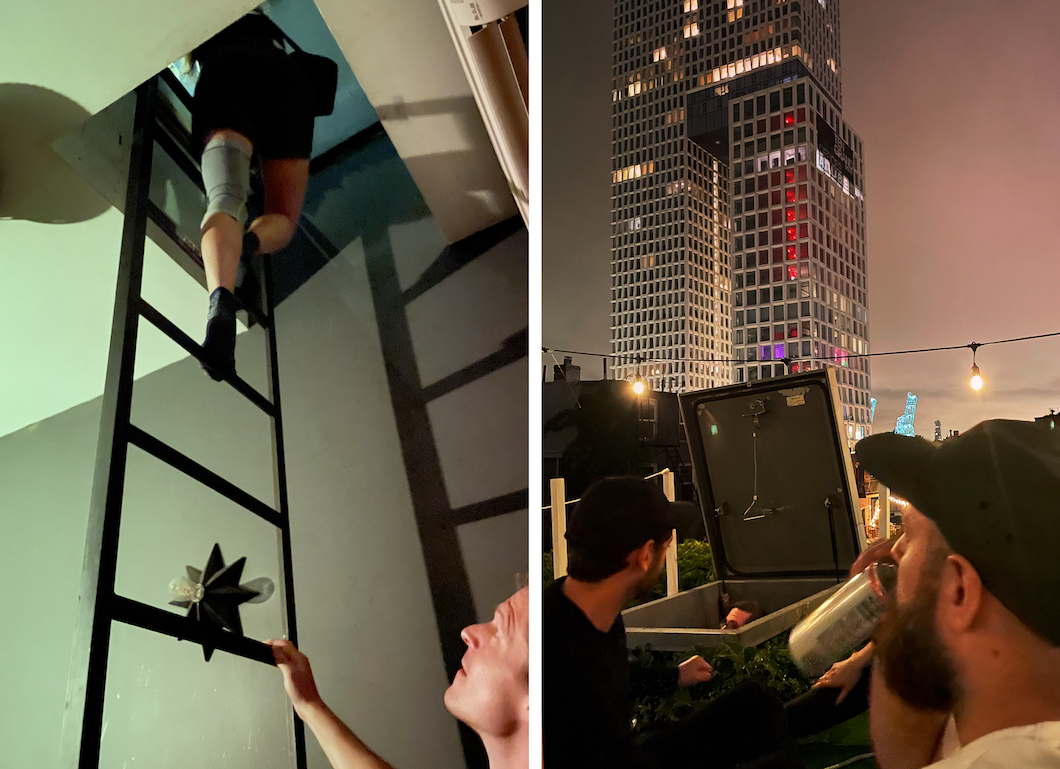 Sunday: Fireworks on the Rooftop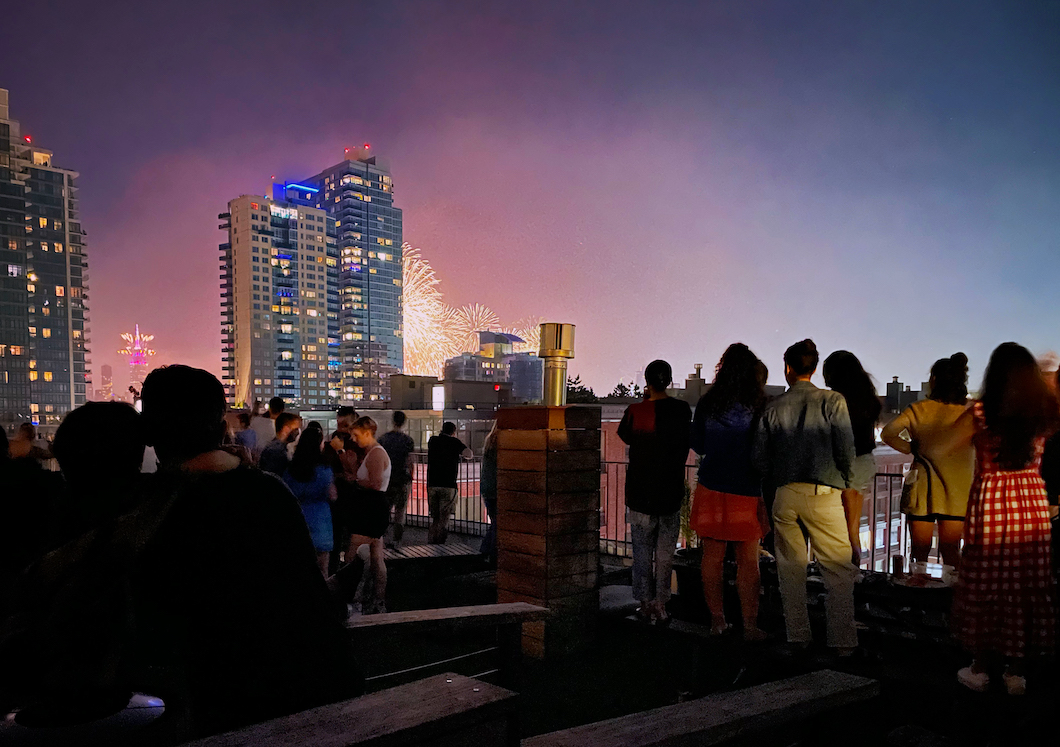 Our grand plans to find an outdoor neighborhood party was changed to having a lazy hangout on the rooftop patio of Nick and Maddy's apartment. It was a relief knowing that I'm not alone on the struggle bus nursing hangover. We talked and listened to music all afternoon while sipping wine and beer and eating our delivery pizza.
In the warm summer breeze, I thought about how having moments like this is why I like to travel – to hang out with good friends. The friends that you know you'll have for a lifetime. The great food and spontaneous parties were just a sweet bonus
As the night crept in more people from the building gathered around us. My husband likes to joke that this 4th of July marks America's unofficial end to all things Covid. We watched the fireworks together, friends and strangers standing too close to each other. Somehow between the loud explosions and loud chatter, Maddy managed to get us invited to another party. She gracefully declined for us – a good host knows when it's time for bed. Goodnight New York, we'll be back again soon.
–
by Kiks Chua