Earlier this year we checked-in with journalists from Beirut to Hong Kong about what was happening in their cities as the pandemic began to lock down the world. Nine months later find out what's changed and what stayed the same.
Pelu Awofeso – Lagos, Nigeria
1/ How are you?
As far as Covid-19 goes, Lagos is out of the danger zone.  In late-August, the Commissioner for Health, Prof. Akin Abayomi, said that the state had already reached its peak of confirmed cases and he was expecting the curve to flatten and then drop, going forward. While confident that the worst-case scenario was behind us, he was also careful not to give the all-clear. "It is not over yet as we may see an escalation of positive cases," he cautioned, adding that "until we see a decline in the number of positive cases, we should not relent." The numbers did fall, thankfully. In recent weeks, it has remained mostly under the 100 — a sharp drop from the peak numbers of May and August, for example, when the government enforced all the safety protocols to prevent community transmission.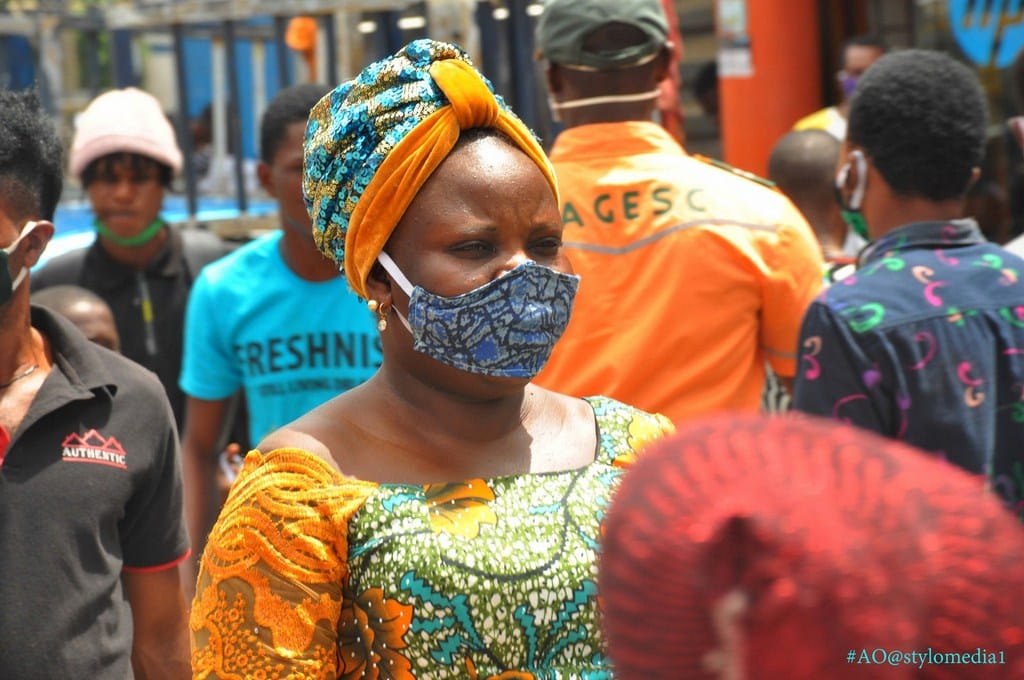 2/ What does life look like for you right now? What's changed, and what's stayed the same?
The numbers notwithstanding, the government has lifted all restrictions on movement. And Lagosians, it appears, are already living in a post-COVID19 world: the facemasks have all but disappeared, just as social-distancing rules are now observed in the breach. Curiously, I am alarmed each time I step out and see people's faces uncovered; I have grown used to wearing masks (I have a dozen reusable types, at least) these past couple of months that going about without one makes me feel a bit uneasy — like I'm exposing myself to the virus.
3/ What has been your biggest challenge over the past 6 months?
Nowadays, everyday living is a drag: the pandemic has altered what used to be our day-to-day realities. Though life has returned to its pre-Covid19 swing, millions of people have lost their sources of income and are struggling to get by; there aren't many public events being hosted, which means there isn't much to cover and write about. As a freelance journalist, that affects my work. I also make a living as a city guide and tour operator. There have been no clients booking tours, simply because most people haven't earned income to have enough to spend on leisure. 
In the past six months, I have had had to deal with spending an unhealthy amount of time indoors and – every now and then — with few close family members. Surviving has meant rationing everything – from food to internet data. Much as it has been quite a challenge, it has also been an opportunity for introspection.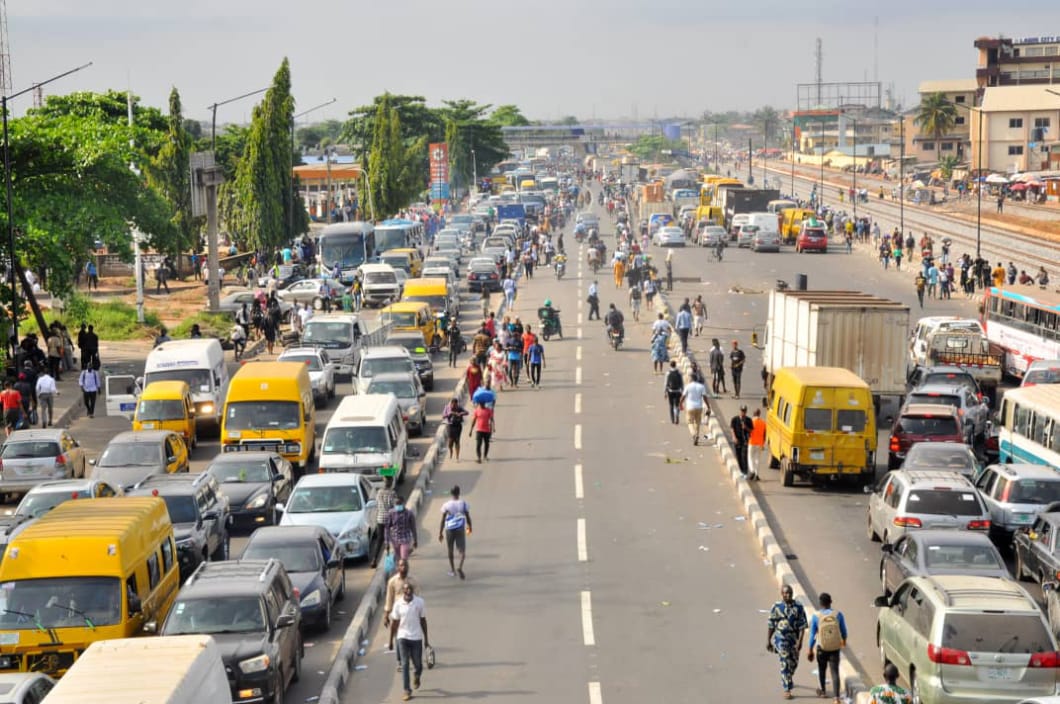 4/ What are you looking forward to in 2021.
More than anything else, I look forward to 2021 being a normal year, one with the coronavirus largely contained. One of the things I hope to achieve in the New Year is to travel a bit more through West Africa, starting with countries closer to Nigeria (i.e Republic of Benin and Togo, both French-speaking). I also look forward to publishing a new travel book and completing a documentary or two, which I conceived during the pandemic.  
Paul Clammer – Beirut, Lebanon > London, England
1/ How are you?
Tired, but isn't everyone? Life under lockdown in Beirut assumed a steady routine pretty quickly, but everything was shattered by the explosion in Beirut port on August 4th. It was one of the biggest non-nuclear explosions in history – our apartment was less than a mile away from the blast, and we lost all our windows. Even the window frames were turned into matchwood, and our internal doors were blown off their hinges. It felt like the whole world being shaken and torn into by some giant angry beast. Thankfully we were unscathed – I still don't quite know how if I'm honest – but it was probably the most terrifying thing I've ever experienced. 
The aftermath saw some of the most inspiring scenes, however. Volunteers from all over the country descended on the damaged part of Beirut, armed with facemasks, brooms and a fierce determination to help. On our street, you'd see a group of them – often little more than high school kids, on their way to play their part. The way that the Lebanese people lifted each other was incredible. 
2/ What does life look like for you right now? What's changed, and what's stayed the same?
My partner's work contract was due to finish in September anyway, but her office decided to have us leave early, so we'd barely finished cleaning up our apartment when we had to ship out. There wasn't much notice – we had a week to pack up the lives we'd made in Beirut, so there wasn't much opportunity to say goodbye. It felt like a very sad way to leave a city we loved. But we'll return at some time – Lebanon has its troubles like so many places, but it's a truly incredible country. And now we're concentrating on starting everything afresh back in England.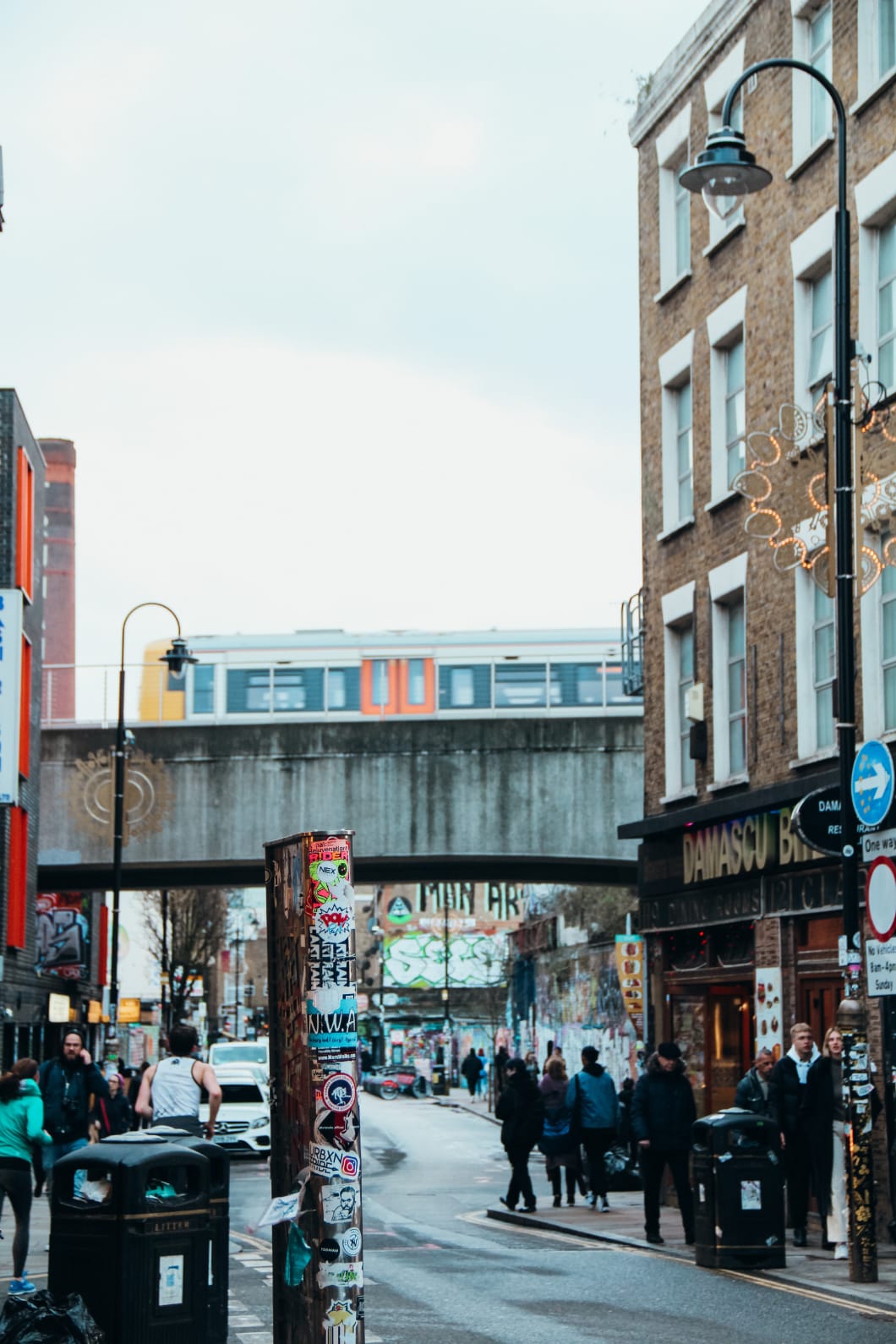 3/ What has been your biggest challenge over the past 6 months?
The pandemic, the explosion, and having to move country at the drop of the hat – it's almost been enough to make me forget that on top of everything, my industry pretty much collapsed overnight. When no one travels, there's not much call for travel writers. But to be honest, I've come out of this feeling really lucky. We've got savings, we've got a roof over our heads, we're healthy and so are our families. This year has been a crazy ride, and I'm not going to say that it's not been a struggle, but it's definitely made me grateful for what we have. I'll take that over concentrating on what's been taken away every time. 
4/ What are you looking forward to in 2021?
The news of the potential Covid-19 vaccine has me cautiously optimistic. There's undoubtedly a long way to go, but might we start seeing some return to normality in the next six months? Might this be the first sign of green shoots for the travel industry? I'd love to think so. 
In the shorter term, I'm looking forward to the shipping container with all our worldly goods finally arriving from Beirut. This part of moving house and country during a global pandemic has been very slow, but it will be nice to finally have our bed to sleep in again rather than an air mattress! 
Echo Zhang – Shanghai, China
1/ How are you?
There were two times I have felt the most vulnerable this year as a Chinese returning to my home country.  The first time was trying to secure a flight ticket from Europe to China during the pandemic and the second time was doing the 2-week compulsive quarantine at a government-approved hotel as all arriving passengers have to do. 
I left China to visit Europe at the end of January 2020 to visit some friends and continue to expand my travel stories.  I started from Spain and traveled all the way to Iceland, till I couldn't come back home. I would never imagine how the world would shuffle its cards in this way.  Flights were being cancelled, borders closing, travel bans, crazily expensive tickets and more and more discipline before you actually get on board the flight.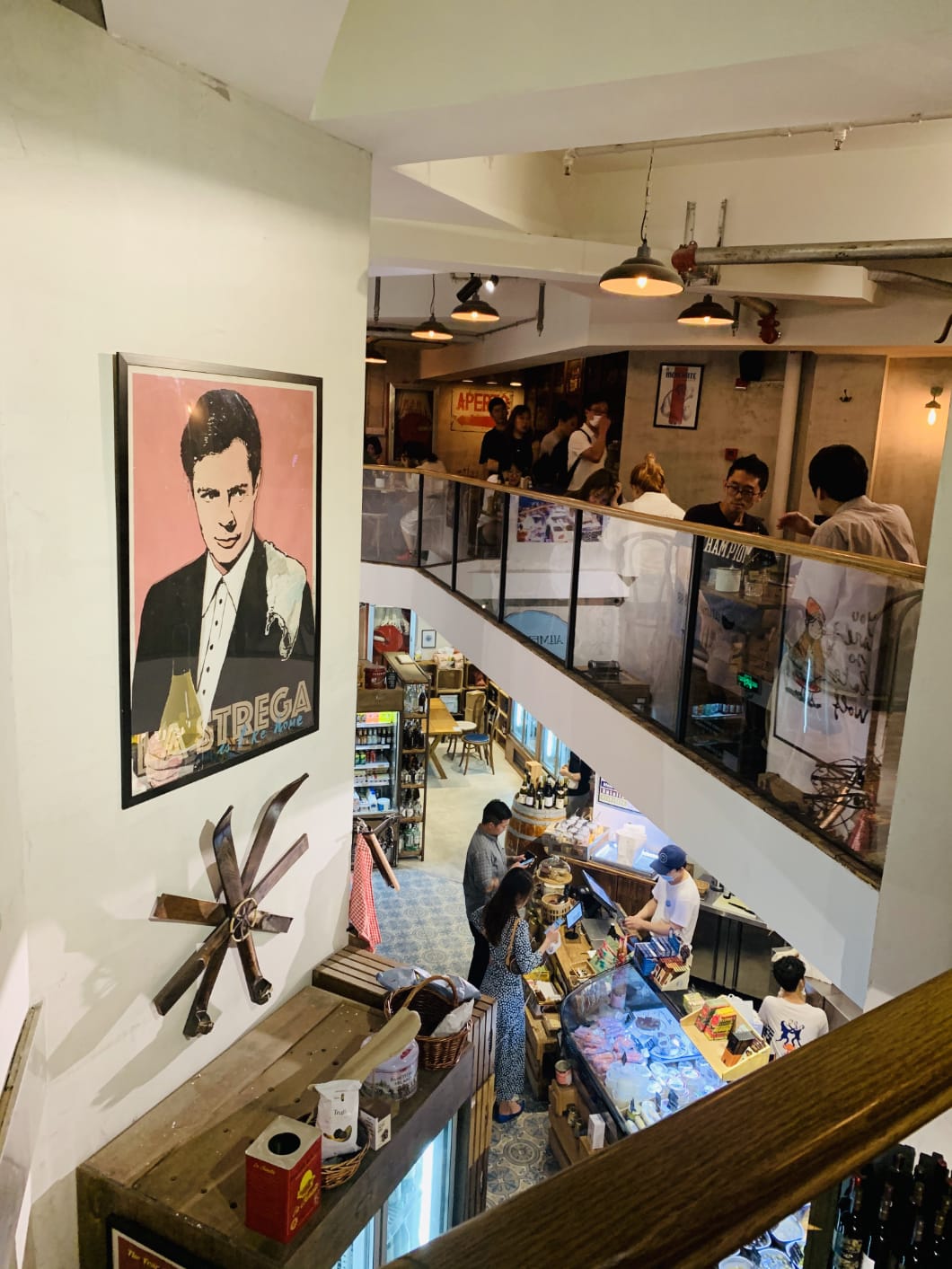 2/ What does life look like for you right now? What's changed, and what's stayed the same?
I squeezed onto my friend's couch in Berlin for over a month till I made it back to China.  After finally finishing the quarantine, I stepped into my apartment in mid-May four long months after I left home. Coming back to "normal" life was not an easy task.  Everything felt so familiar but yet so strange. During my four months in Europe, I witnessed all the cancelling of events, bars and restaurants closing and basically the world shutting down.  I was used to being alone with no one around. The moment I landed in Pudong airport, the crowds, the excitement, the energy hit me immediately.  I stood in the crowd, awkwardly, puzzled but also grateful.  
3/ What has been your biggest challenge over the past 6 months?
Life has been exactly the same as before since I made it back to China.  Thanks to our effective anti-epidemic solutions, people could go out, meet their favorite friends, travel for leisure, go on business trips, attend events etc etc. deep inside though we all knew something had really changed over these months.  As Chinese, we have to hold a health code everywhere we go.  It is divided by color, "green" means safe and low risk, "yellow" means mid risk, "red" would be high risk and only by holding "green code" can you enter public buildings, take flights etc. Your tracks are monitored wherever you go and your phone gives you notifications once they notify some cases around your area. I remembered watching British series called "Black Mirror" and can't believe we are taking those steps already.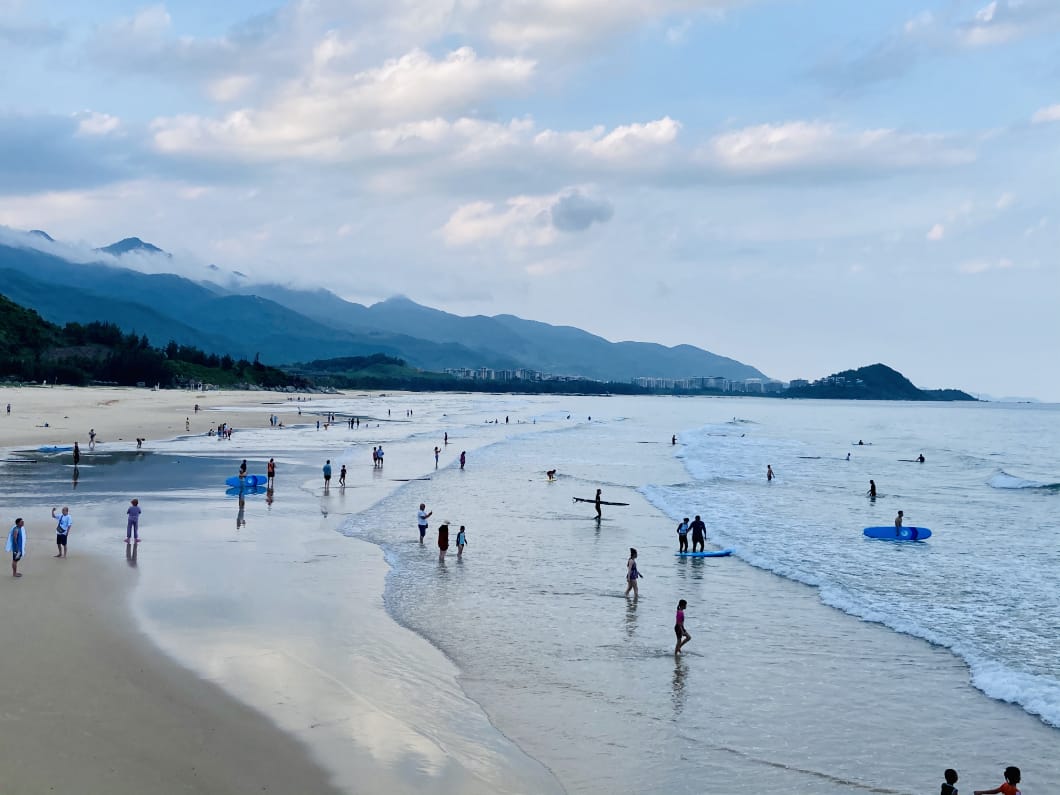 4/ What are you looking forward to in 2021?
I remember that on New Year's Eve 2020, everyone had so many expectations for the new coming decade and no one would imagine it would become such a complicated, absurd and unusual year. If there is anything covid-19 has taught me, it is to accept, calm down, and understand the rest of the world. I keep reminding myself: I'm lucky enough to have made it back and obtain my original lifestyle after all the laughs, tears and anxiety. Though I can't deny my eagerness to travel more, to meet my overseas friends, to enjoy a music festival without needing to wear a facial mask, to keep on my voyage, to feel more of the world.  How long it will take, I have no idea but, eventually, normality will be restored. 
Carmen Chan – Hong Kong, China
1/ How are you?
I returned to Hong Kong in the summer as my stint in my company's Tokyo office ended. While I could choose to stay in Tokyo, I decided to return to my hometown as it doesn't make much sense for me to work from my apartment in Tokyo while the same work can be done from Hong Kong, where I can be closer to my parents. Time with family has become a higher priority amid the pandemic—after all, my parents belong to the demographic group exposed to higher risks of infection. 
2/ What does life look like for you right now? What's changed, and what's stayed the same?
Some aspects of life have changed while others remain pretty much the same—splitting my work time at home and in the office, I make sure that I have my mask, mask holder and hand sanitizer with me whenever I leave the house. While there is no strict lockdown in place, the maximum four-at-a-table dining rule means that my family of five—my parents, my brother and his wife—must sit at two separate tables separated by a plastic partition, ruining the convivial spirit of a dim sum brunch. My brother and his wife got married in October, after postponing their wedding from May. They decided that an outdoor wedding would be less risky and changed the original 80-guest Chinese banquet to a small wedding party onboard a yacht. Another big difference compared to life in Tokyo is the uncertainty towards the political situation in Hong Kong. The government is effectively prohibiting people from launching more protests with the social distancing rules (no more than four can gather in public), but we all know that once the pandemic situation improves, the social movement will pick up again.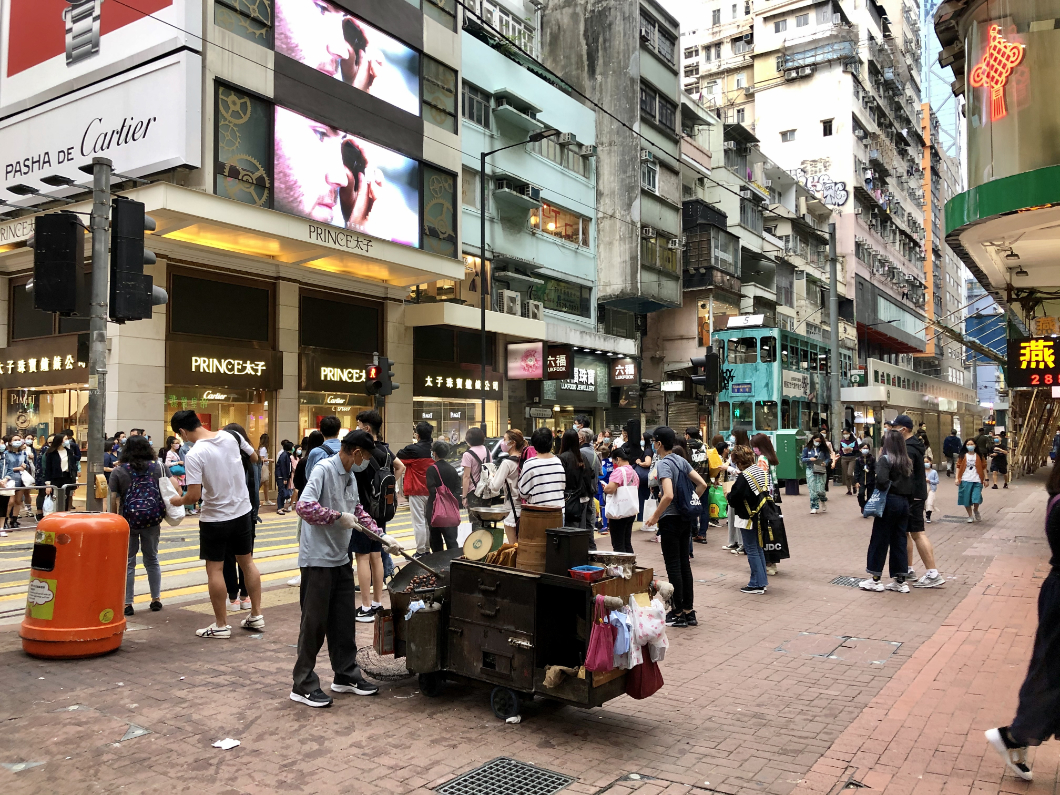 3/ What has been your biggest challenge over the past 6 months?
It has been harder than ever to strike a good work-life balance. Like many other Hong Kongers, traveling has always been crucial for me to relax and rejuvenate from work. If I were still in Tokyo, I could at least explore new places in Greater Tokyo, but back here I cannot go anywhere outside Hong Kong. I should not complain as Hong Kong boasts an easily-accessible countryside, but I find myself competing for a seat on a bus or space on a hiking trail with fellow urban dwellers seeking a breather like me. Then there are those who console themselves as they miss their weekend getaways to Japan or Taiwan, avidly shopping at posh retailers and patiently standing in lines outside trendy cafes and restaurants. These may seem to be actions counter social distancing, but people are merely seizing a chance before an imminent fourth wave, during an early Autumn that saved us from a hot and humid summer that made us felt like being bundled up in a cheung fun rice roll.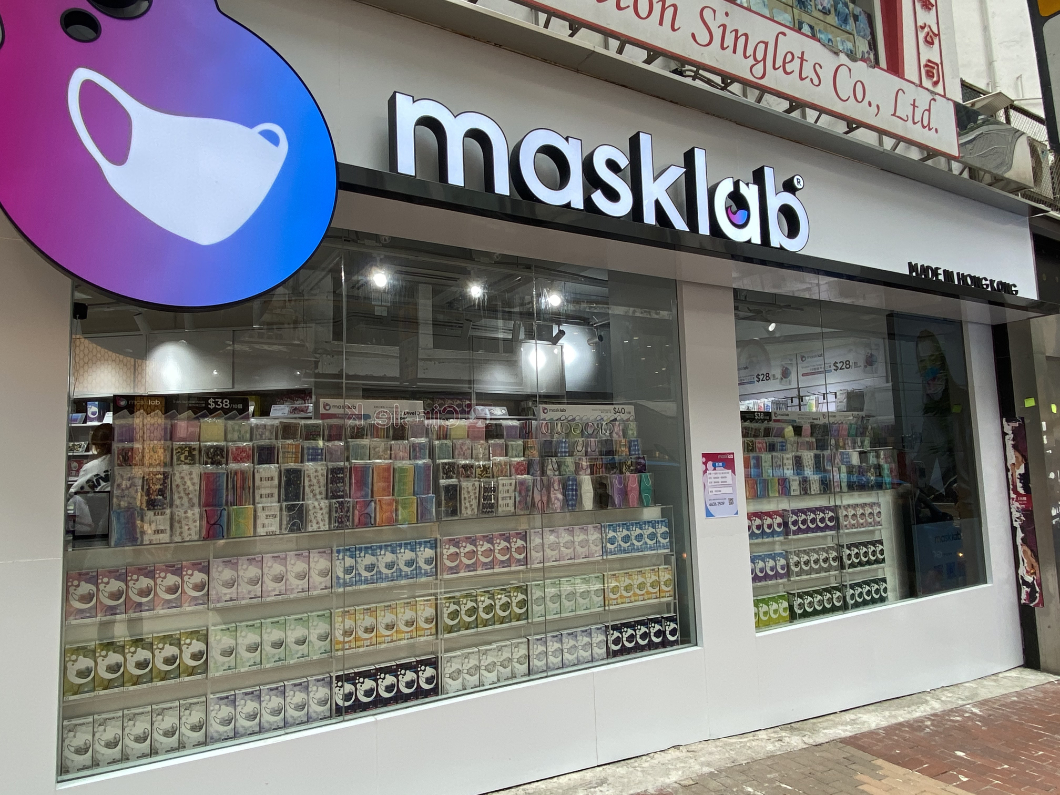 4/ What are you looking forward to in 2021?
I can't wait to travel again. I also hope to see some positive changes as we come out from this pandemic, such as more companies reassessing their workspaces and becoming more open to flexible working, and avid travelers rethinking the importance of green travel.