Homesickness – the ineffable surge of nostalgia, a feeling that we are all too familiar with, especially given all that has been going on. Just like many of us, I haven't been able to visit home for a period longer than usual.
Growing up in an Asian family, dinner isn't just right without a bowl of warm soup, regardless of the weather. In my family, we believe that nourishing soup is a treasure-trove of wholesome nutrition. Of all that reminds me of home, Ginseng Chicken Soup, my mother's signature soup, has a special place in my heart. It is like a chicken noodle soup essentially, but with an Asian twist. Chicken noodle soup is the go-to comfort food or flu-remedy in the western world. To me, ginseng chicken soup is a panacea for homesickness, too.
When there isn't cooking like mama's cooking, the best cure for homesickness would be chefing your favorite homemade meal. So, let's get cooking!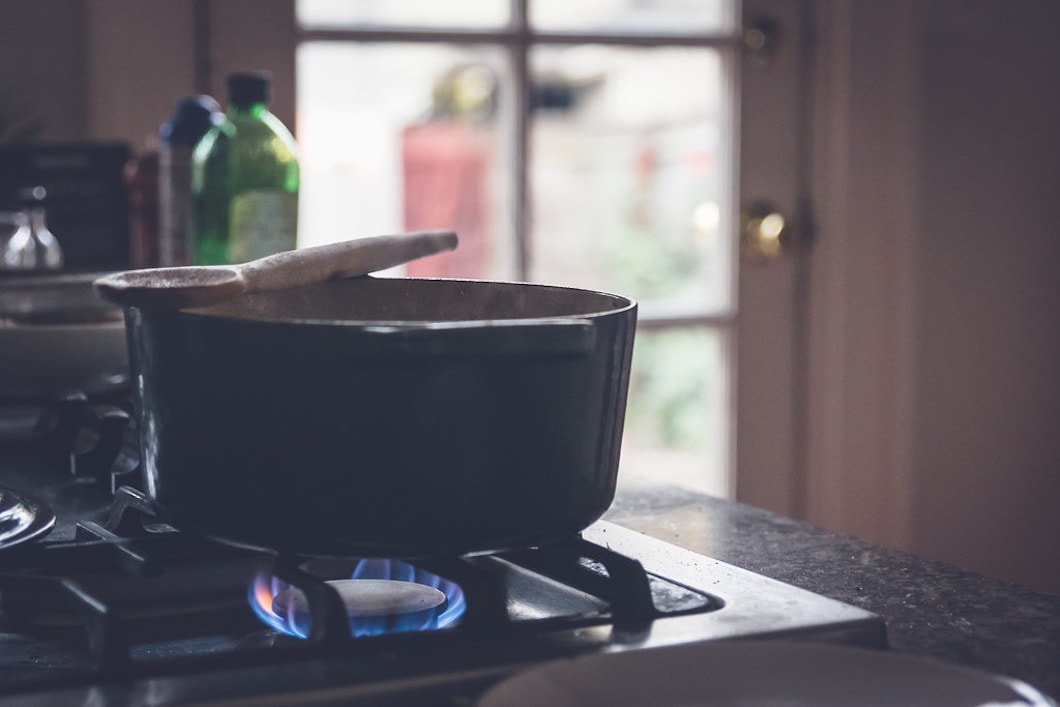 Chinese-style Ginseng Chicken Soup
Prep time: 5 minutes
Cook time: 1 hour 5 minutes
Serves: 2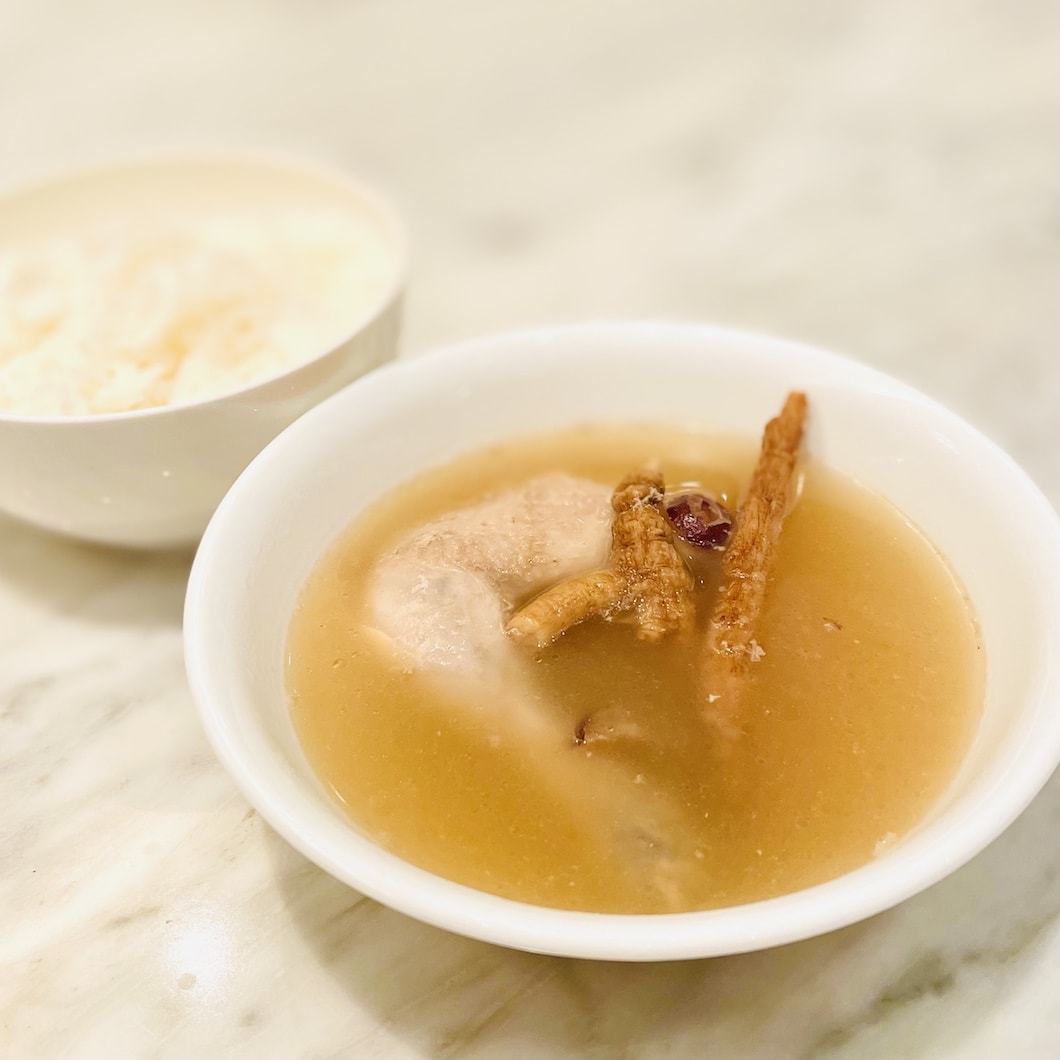 Ingredients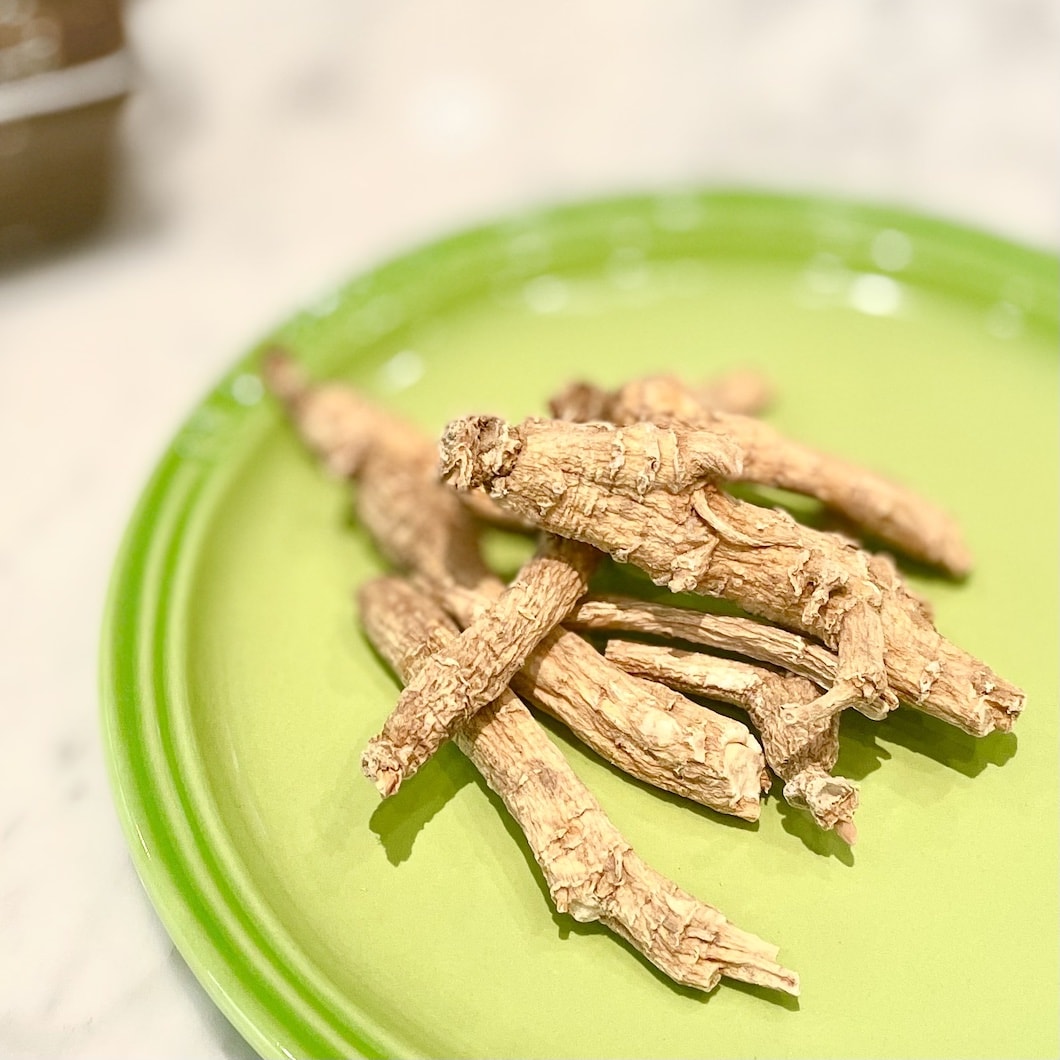 Fresh ginseng root is usually harder to find and is quite expensive because of its health benefits and stimulating effects. If you can't find fresh, whole ginseng root from where you live, it can be substituted with dried American ginseng which can be found in your local herbal store. They can be kept for a long period of time and it is milder in medicinal properties, therefore, it's suitable for consumption all year round. I am using American ginseng in this recipe.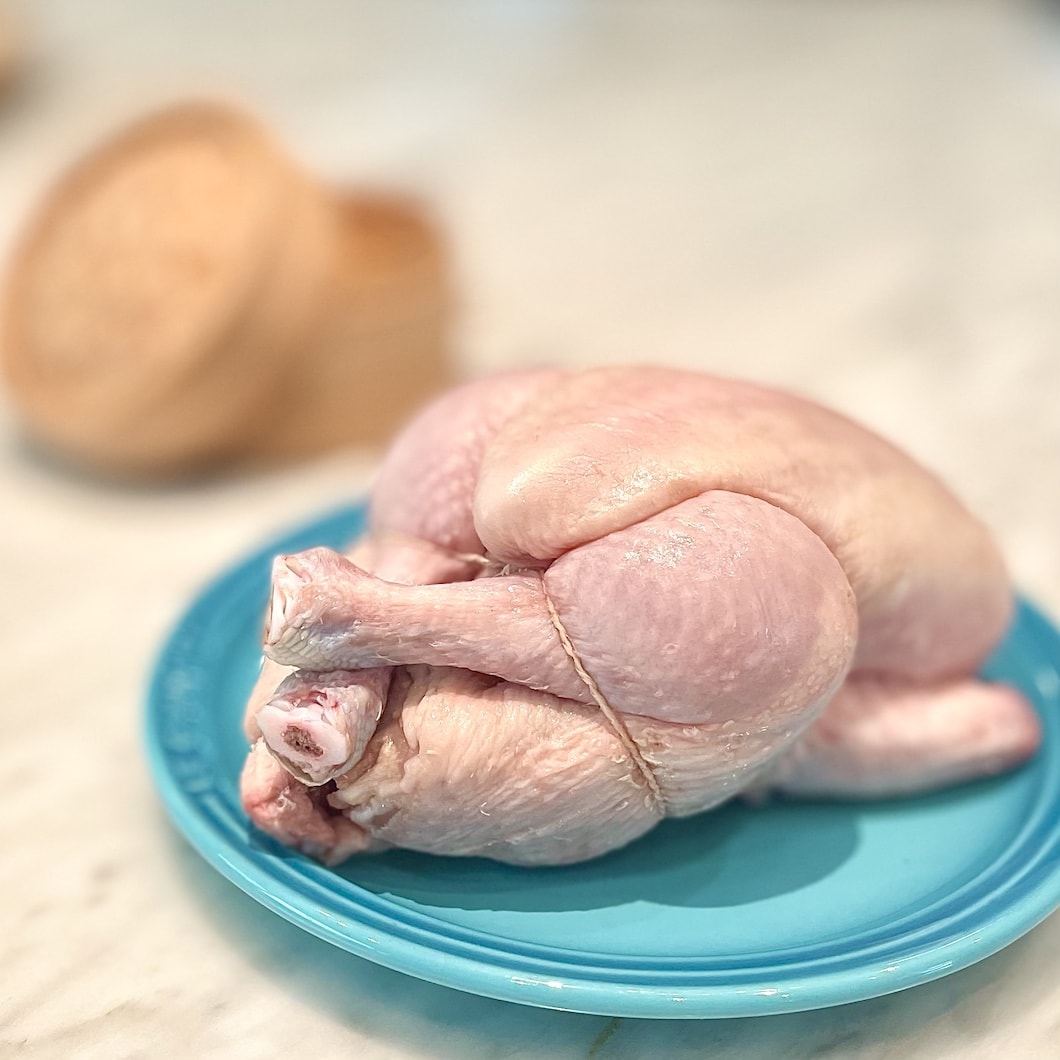 I choose to use a free-range white chicken in this recipe. If you would like to give your soup a nutrient boost, you could use a silkie chicken whose skin, bone, and meat are dark-pigmented. Silkies contain fewer calories and a higher level of antioxidants than a regular chicken! Or, sometimes I would use drumsticks to save the hassle in cutting the whole chicken into smaller pieces.
Red Dates or Jujube fruits
This trendiest new superfood is the powerhouse of vitamins and minerals, which the Chinese have been incorporating into soups for thousands of years to give the soup or tea a natural sweetness. We will need about 3 red dates for this recipe. In the picture, it shows some cut-up red dates.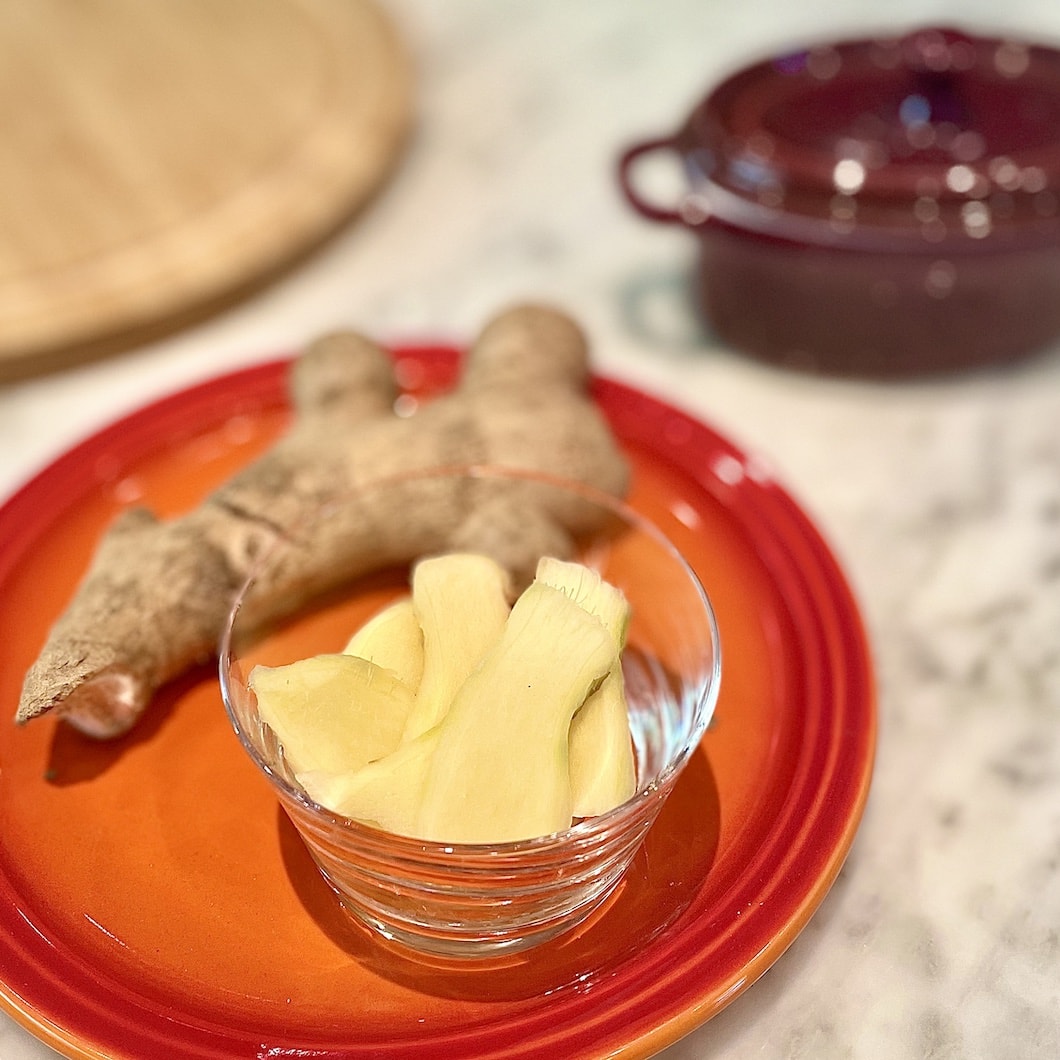 You can't call this a healing soup without ginger. Ginger is recognized for its ability to warm the body to increase blood circulation and helps with digestive troubles.
Instructions
First, cut the chicken into smaller pieces. And Rinse all ingredients.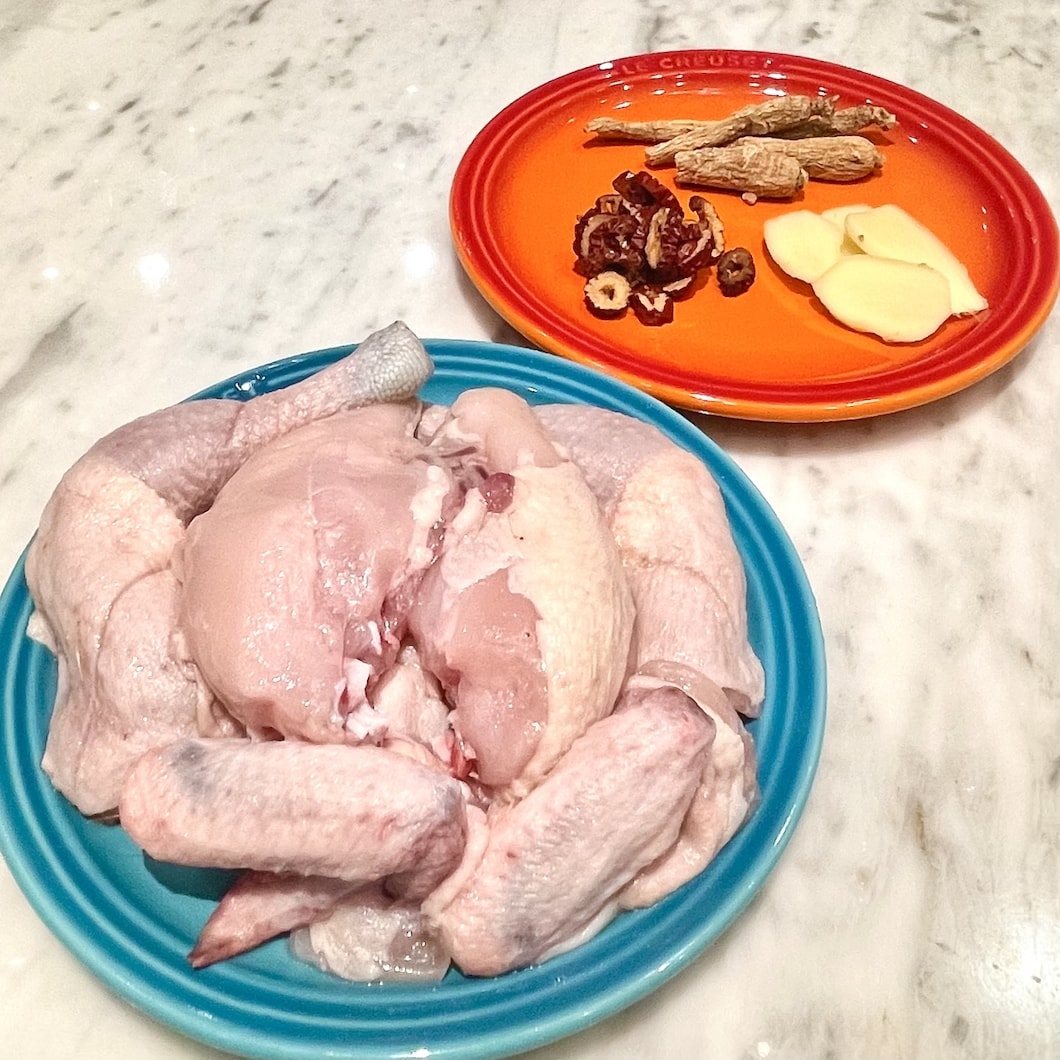 In the pot, add everything together and fill the pot with 6-7 cups of water for a medium-size chicken. Cover the pot with a lid, turn on high heat and cook for 15 minutes.
(Note: as the soup is boiling, remove any oil or 'foam' on the surface if needed, those are the impurities from chicken.)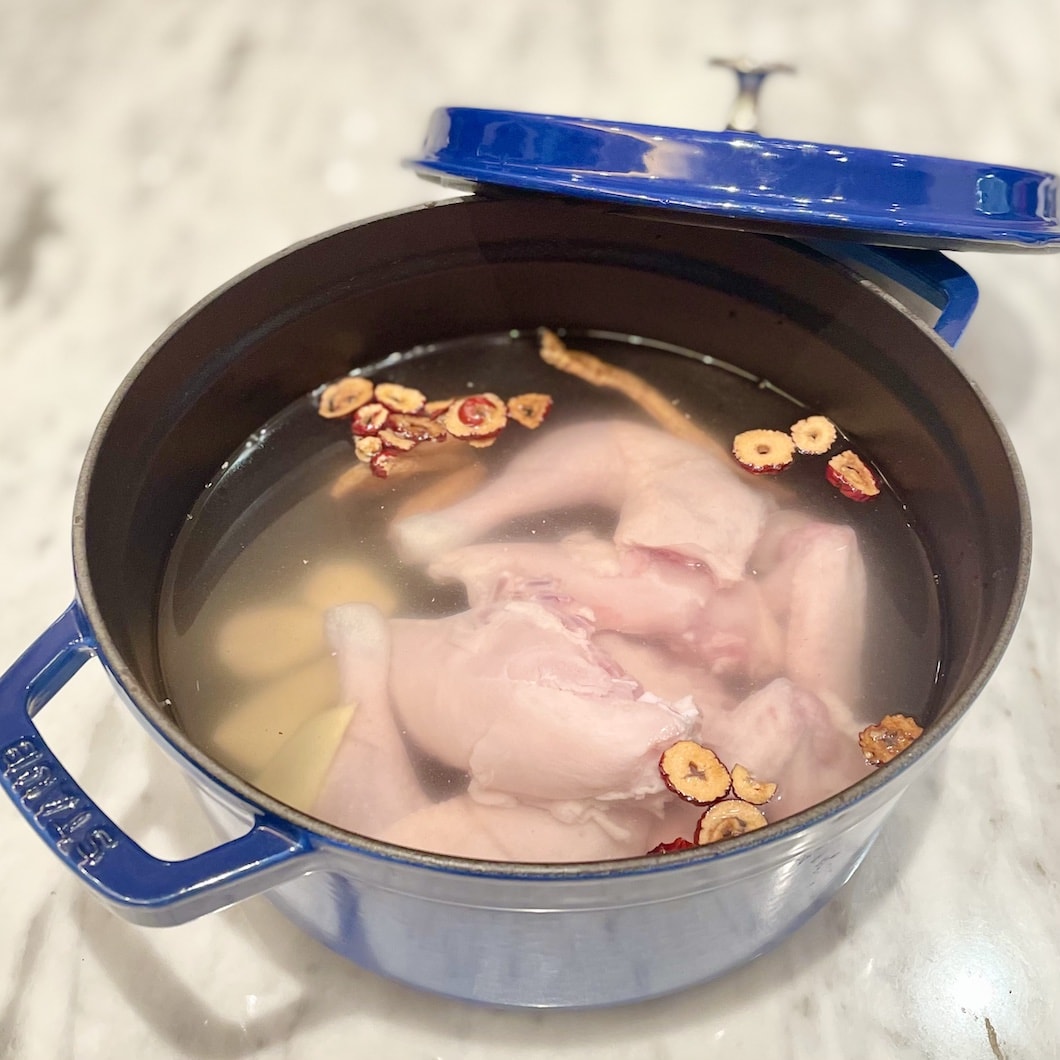 Then, turn down the heat to medium heat and let it simmer for 40 more minutes. Season with 1 tsp of sea salt to taste and simmer for another 10 minutes in low heat, and remove from heat.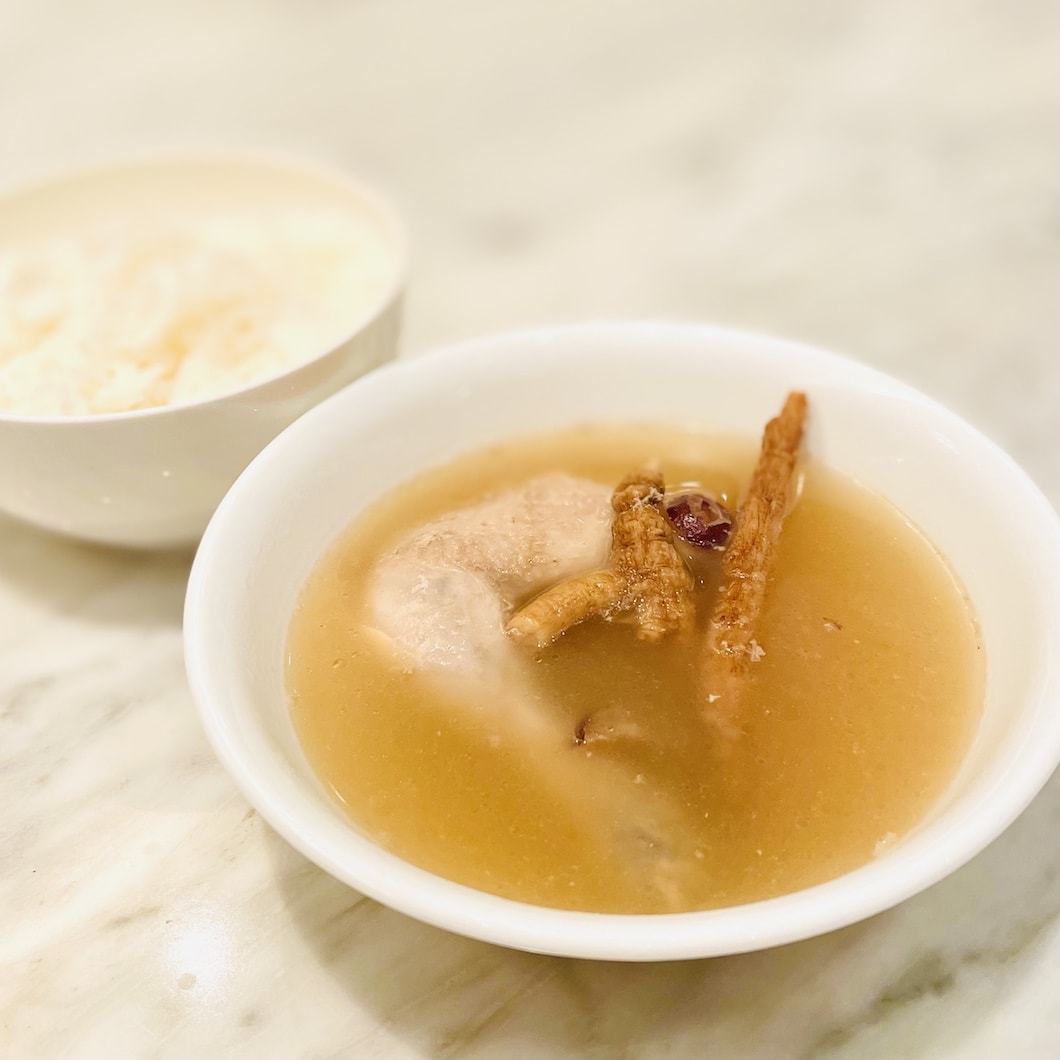 Voila! Here is an easy, hearty, and nourishing ginseng chicken soup to soothe your soul and homesickness.
Being away from home and being self-reliant during this lockdown can be difficult for many. Before the borders reopen and travel restrictions are relaxed, let us first take care of our hearts and connect with our friends and family even though we are geographically distanced. "Home is where your heart is" after all.
–
Clara Young