I was inspired to travel to Iran after becoming friends with an Iranian woman here in my hometown of Vancouver. A passionate, intelligent and compelling individual, I must have asked her a million questions about her experiences growing up in is this mysterious land.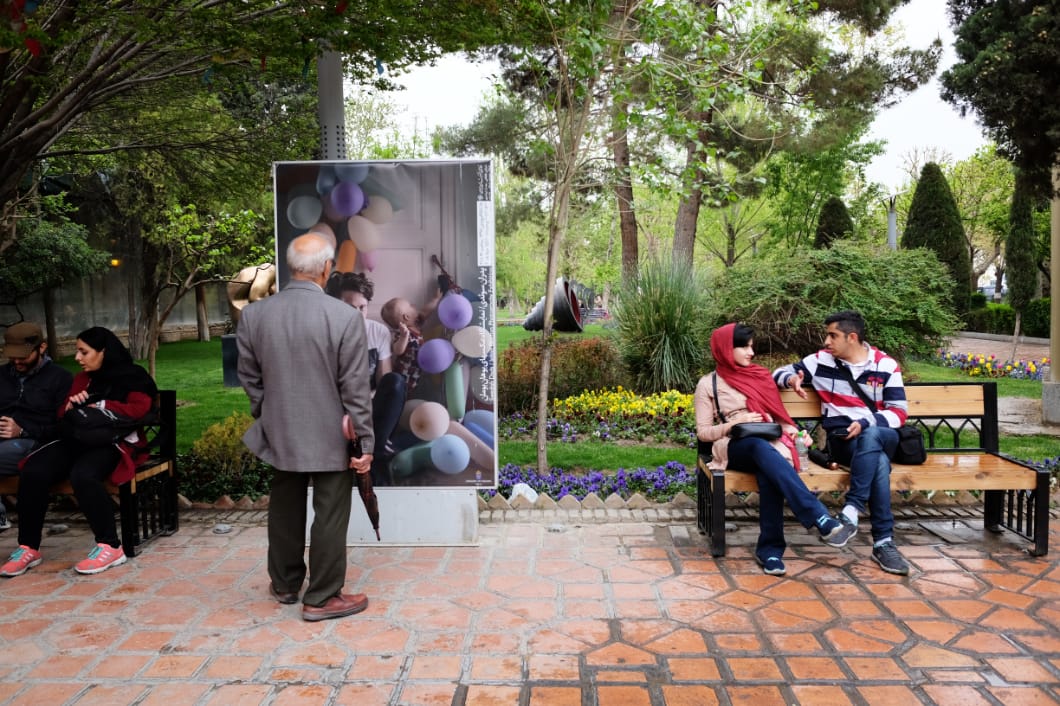 She was not shy to address my questions head-on and share that life for most Iranians since the revolution in 1979 has been difficult on many levels. But she was also quick to point out that negative headlines that dominate the news about Iran around its nuclear program, economic sanctions, political and religious views and anti-American sentiment do great harm to the perception of her people. That indeed the voices of a few at the top, do not speak for the voices of the majority.
She also addressed how the steady flow of negative headlines neglect entirely the vibrant Persian culture, its history, major contributions to science, poetry and some of the world's top intellectuals and innovators.
The more I learned, the more curious I became. I wanted to go to Iran to experience this myself.
So in 2017, with her and her's families support, I secured my travel visa and embarked on a month-long backpacking journey from Tabriz in the north, to Bam in the south. I arrived during Nowruz, the celebration of the Persian new year and spent the month traveling from the forests to the deserts that stretch to the Afgan border and major cities like Tehran, Shiraz and Isfahan. I wish I had had more time, — there was so much to see and explore.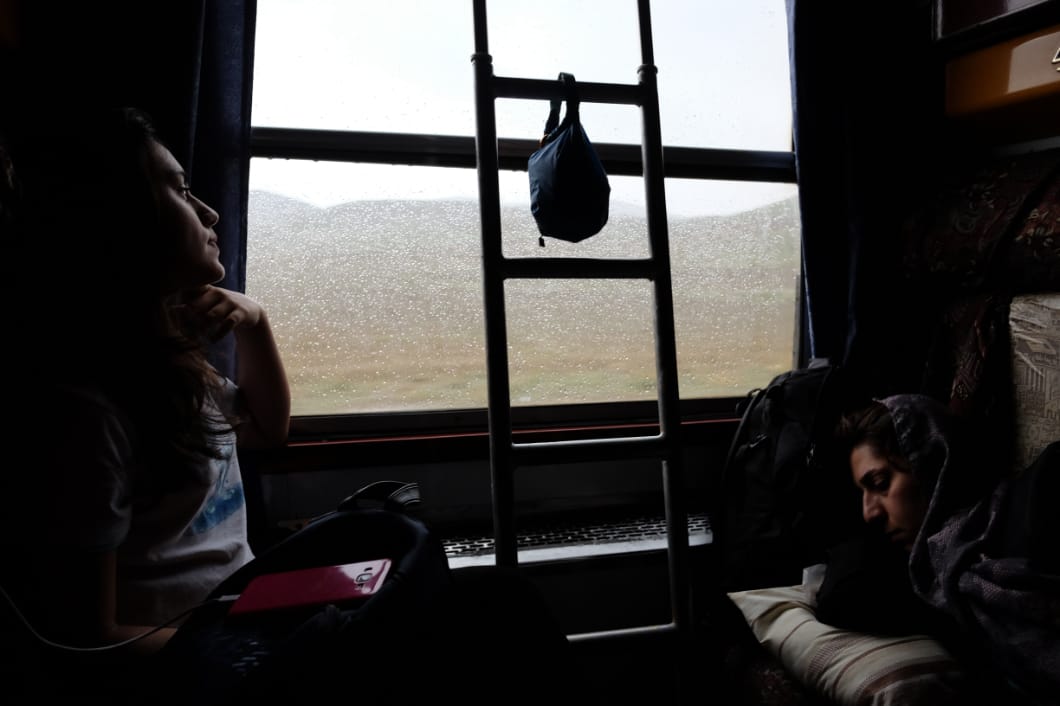 I will admit that before I left I felt an anxious feeling in the pit of my stomach about where I was about to go. But I have to tell you that I've never experienced the level of hospitality, kindness and curiosity that I found in Iran. I went with my eyes wide open to cultural norms and wore a hijab and kept my arms and legs covered at all times in public spaces, but otherwise, I felt safe to explore and connect with people along the way. I took trains, buses and taxis with ease. They even have their own version of Uber!
Because I arrived during Nowruz, I laugh a lot now about how many random family vacation photos I appear in. At least a dozen families now have a memory of meeting me front and centre in their group pictures in front of monuments and in markets.
My time is Iran is something that I treasure deep in my heart. It was my first visit to a middle eastern country and it completely transformed so many of my false perceptions. It also led me to go deeper and visit Iraq, Jordan, Turkey, Israel, Palestine and Egypt.
I hope you enjoy this series of photos from everyday moments along my journey.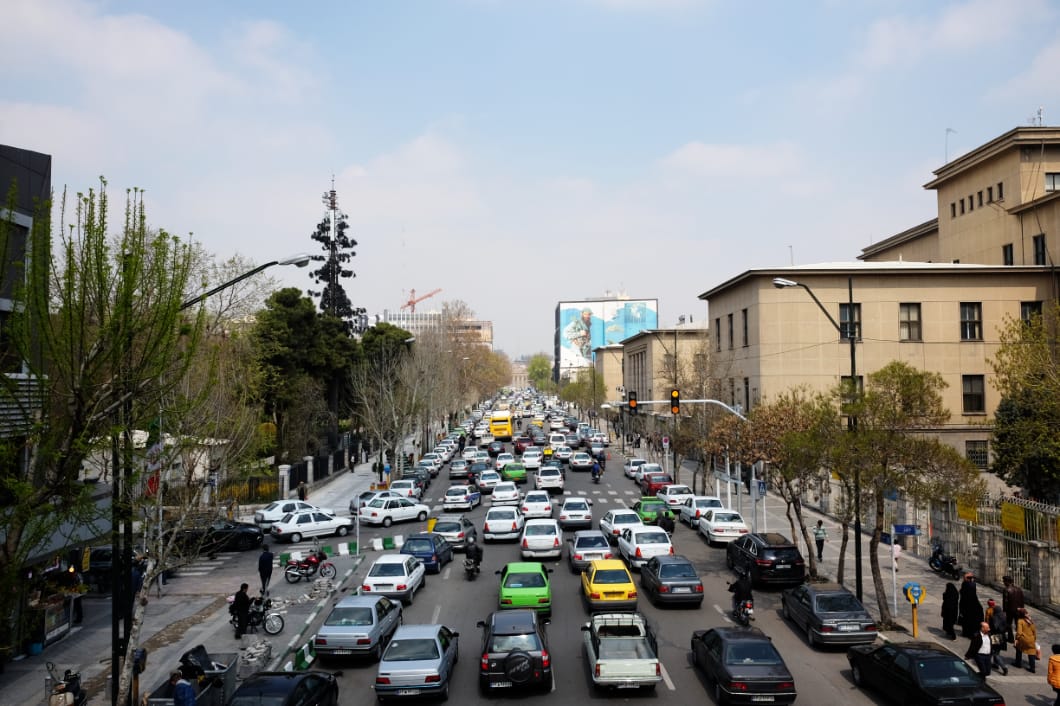 Morning commute in central Tehran. I don't what I was expecting, but I was so impressed by how widely Iranians use technology like ride sharing apps similar to Uber to get around. This was hugely helpful for me as a non-Farsi speaking person, otherwise it would have been more challenging to figure out public transportation to get around.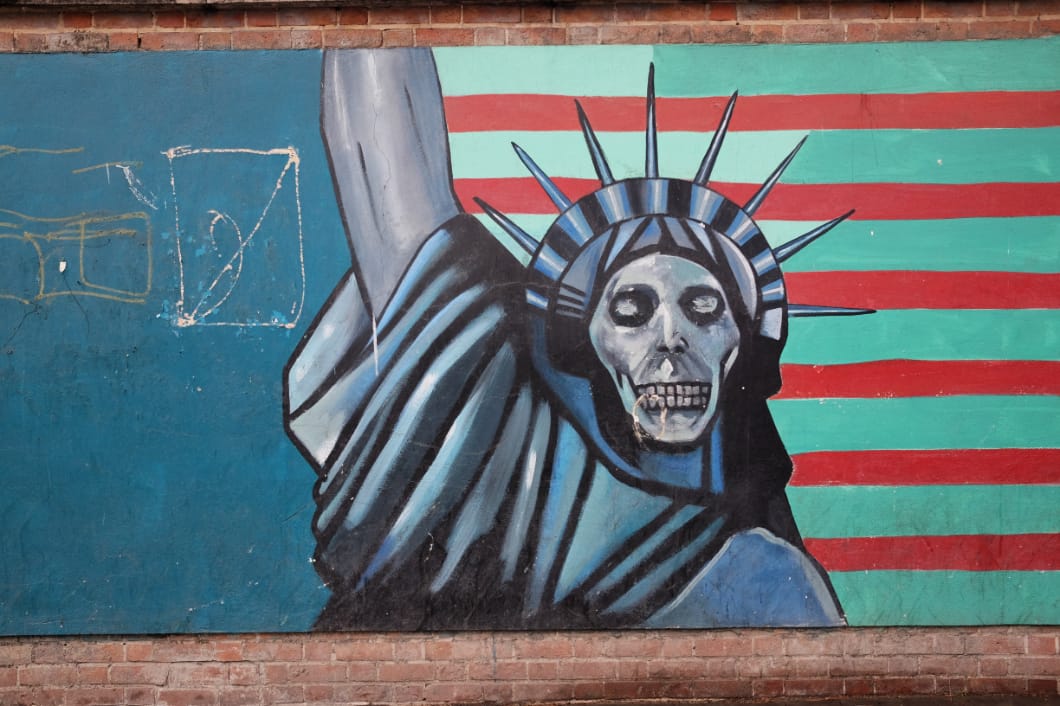 The politics are definitely complicated. As I walked around the city I would discover these anti-American murals. My sense was that this was the governments attempt to project itself on the daily lives of people. But honestly, almost every single person I met didn't express these feelings. In fact it was the opposite.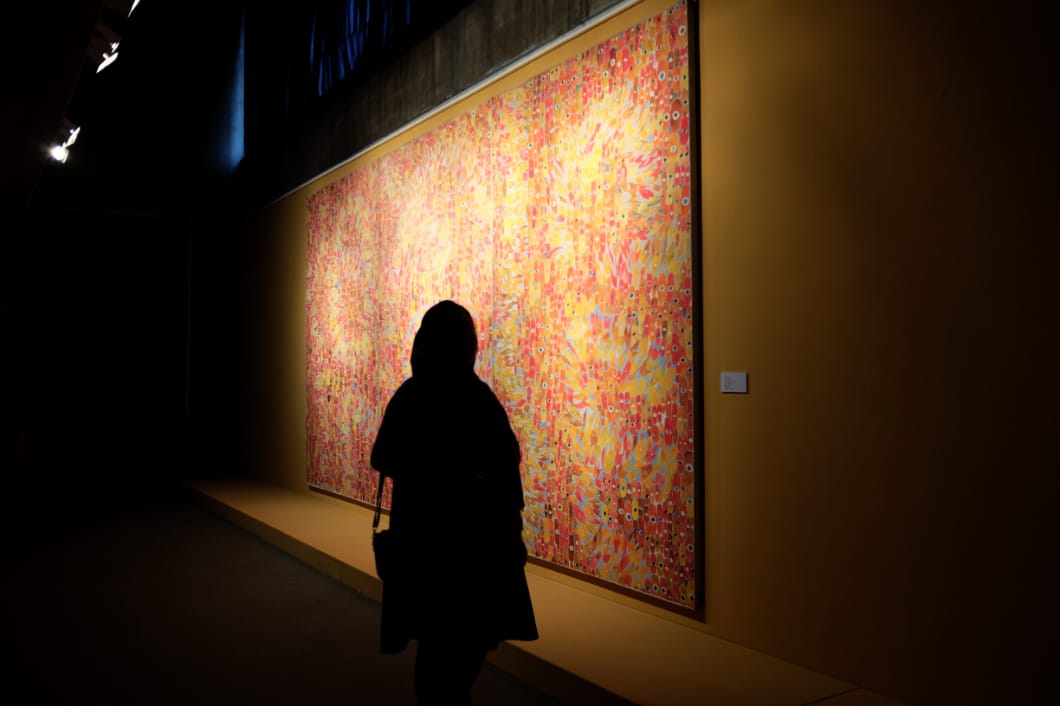 Art tells a story, so I always make it an essential part of my travels. I feel extremely lucky to have visited the Museum of Contemporary Art during an exhibition of works featuring Rothko and Warhol. These pieces were purchased by the Shah and his wife before the 79′ revolution. They were famously known art collectors and socialites. Hidden from view, this work has never been exhibited anywhere else on the planet.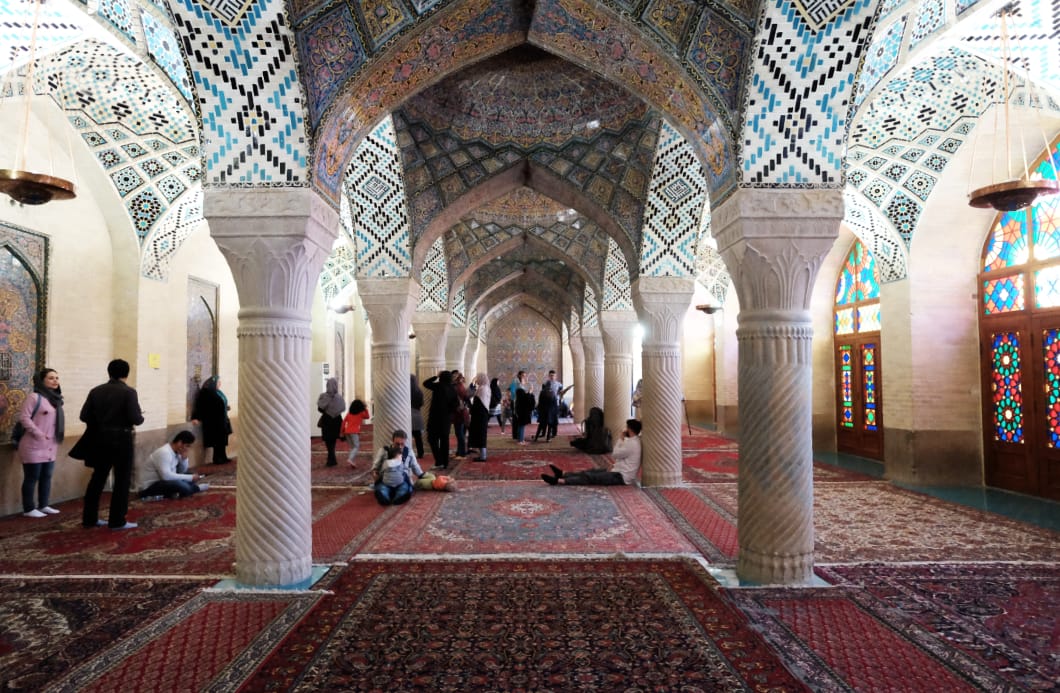 I have never seen so many glorious mosques. The architecture and tranquillity of these beautiful houses of worship were stunning and I loved how people would just chill out together inside. I was worried that I might not be welcomed, or that people would recognize me as an outsider. Instead, I was greeted with warm smiles and curiosity. This mosque is in Shiraz and many families are gathered here together to celebrate Nowruz.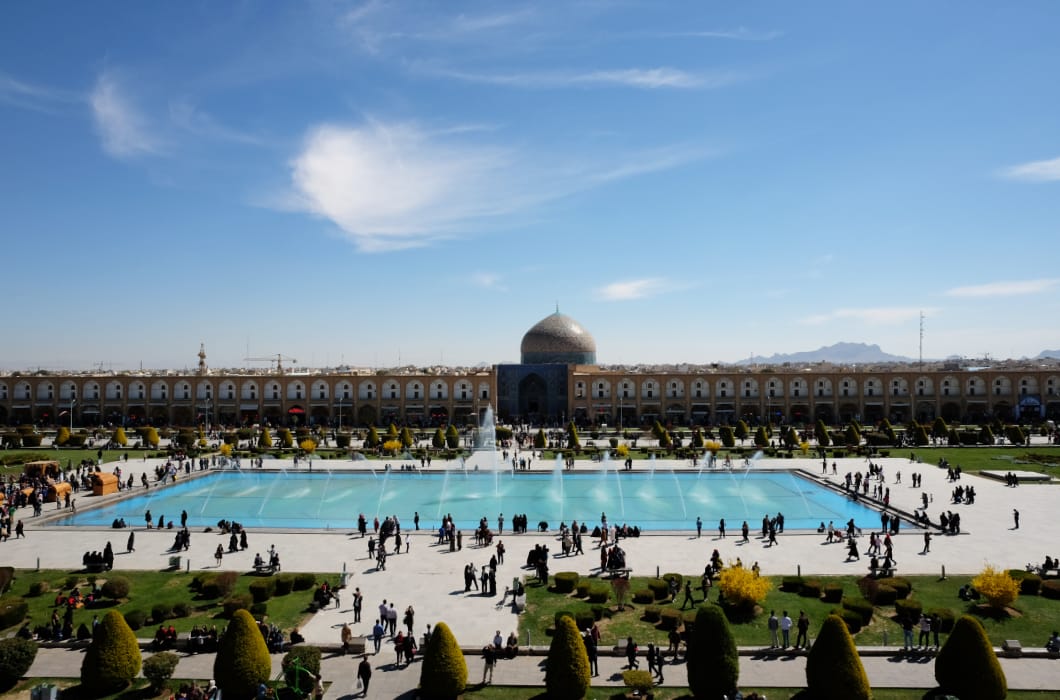 A beautiful day in Isfahan watching families, elders and market sellers celebrating Nowruz. There is such an overwhelming sense of community and respect for the past here. Although many young people are desperately looking towards the future.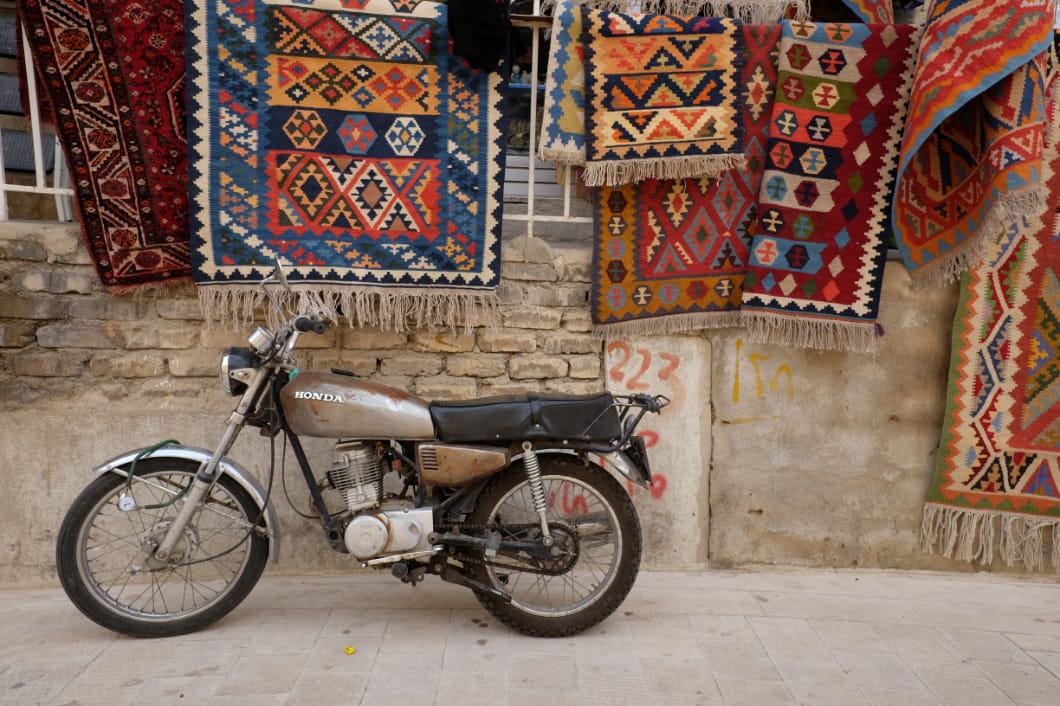 Getting lost in a city is a habit of mine. I love the simple discoveries and this scene of the motorbike and carpets was a perfect slice of life moment.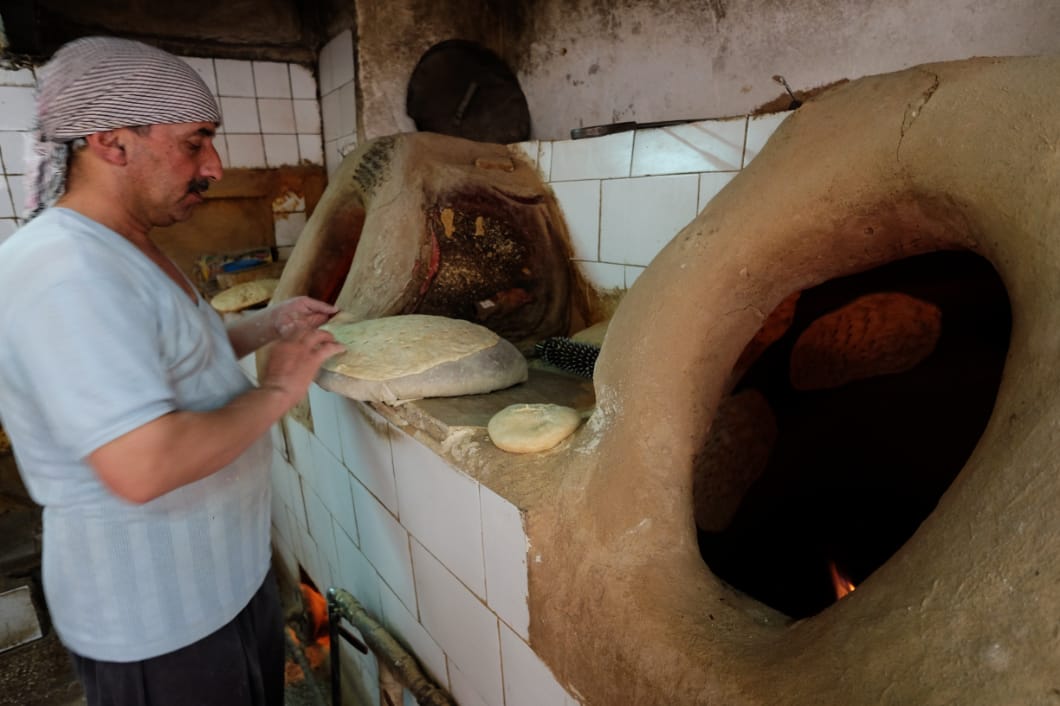 Another exciting discovery is always food. Fresh, homemade, passed through generations. Yazd was my favorite city in Iran. It was quiet, felt timeless and was the perfect place to connect with people from all walks of life.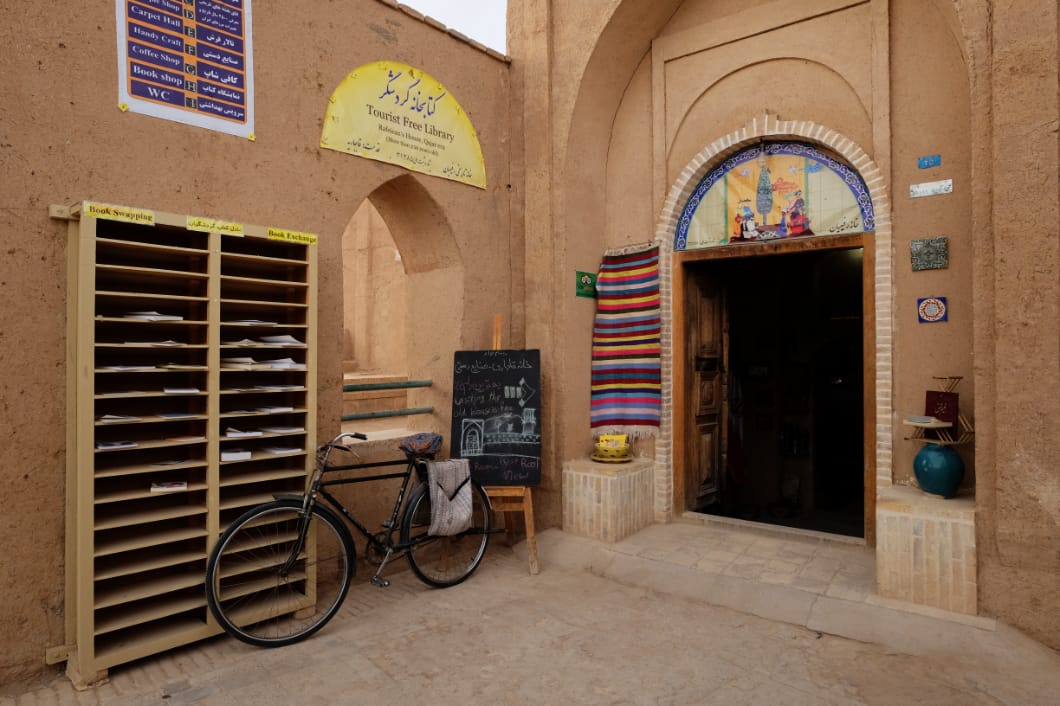 I was really impressed by the number of resources available to visitors. This bookshop-cafe in Yazd was a hub of activity for locals and visitors alike.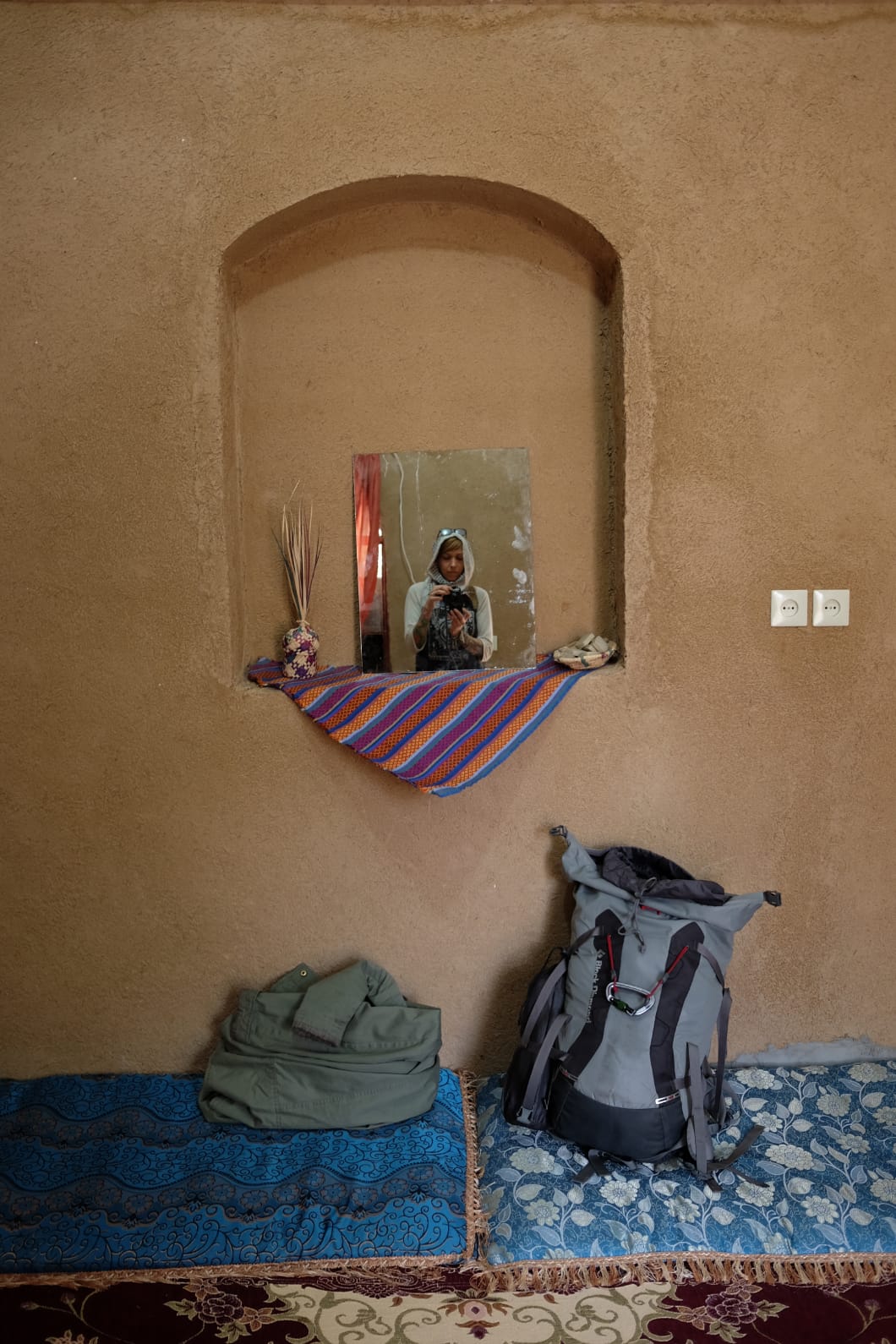 After visiting many cities it was finally time for me to venture into the desert. This family-run hostel is at the edge of the Kaluts, an area that stretches all the way to the border with Afganistan.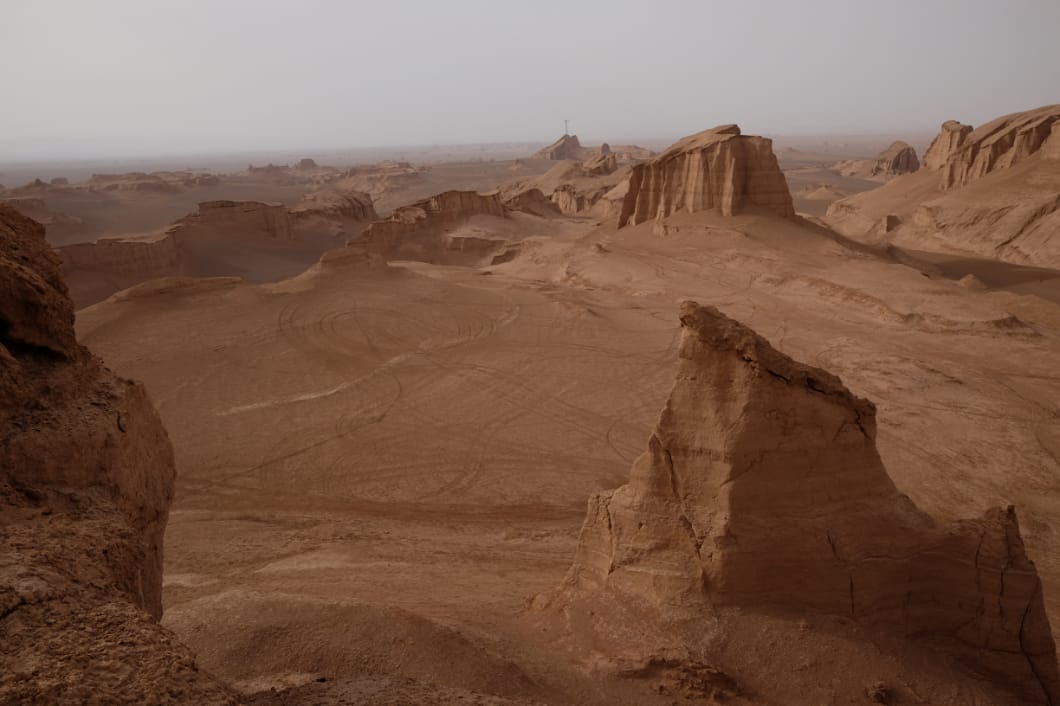 My guide into the Kalut Shadad Desert told me that there is only one rule in the desert, — don't share your water. The only thing I could hear during this magnificent hike through the sandy dunes was my own heart beat.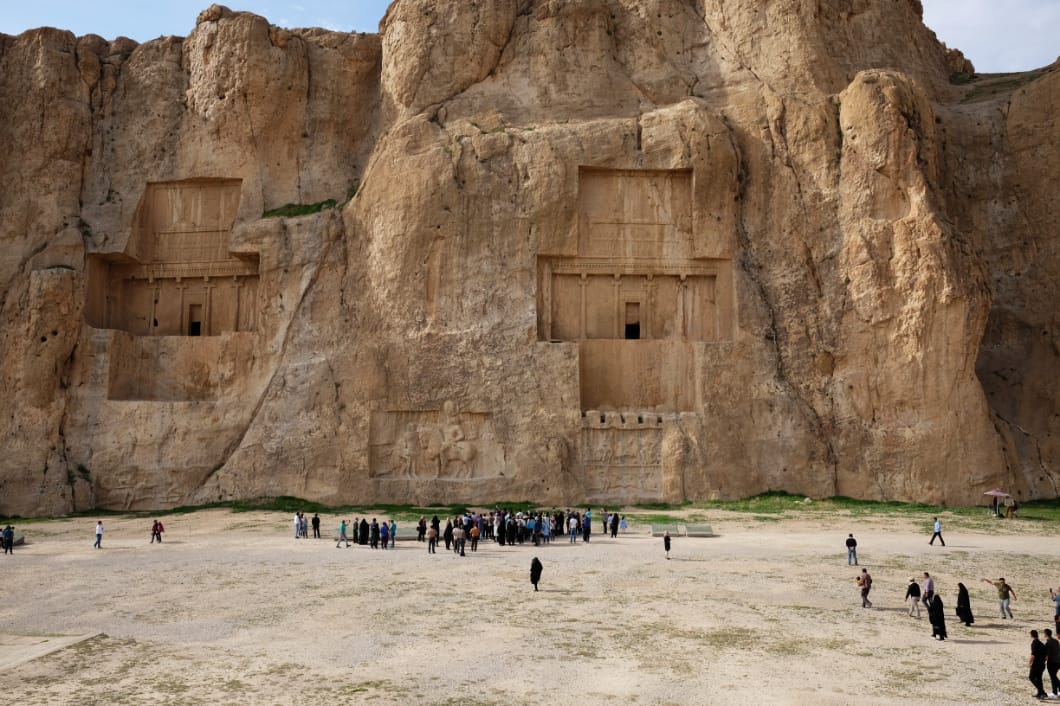 Although Persepolis, the ceremonial capital of the Achaemenid Empire, is an impressive sight to behold (and a must-see!) the ancient necropolis of Naqsh-e Rostam, home of the Achaemenid tombs, is surreal. Carved into the walls of these giant cliffs I sat and steeped myself in their beauty.
– end –