When you're traveling, time isn't always a luxury you can afford. But two minutes might be all you need to take in that historic landmark. In 20 minutes, you can have lunch at that famous café. In 120 minutes, you can tour that iconic gallery. By shifting your sense of time, you can manage it, maximize it, and have a journey that's as full as it is fulfilling.
---
Picture Stockholm and the first thing that comes to mind is probably pristine beauty: an endless sky, cappuccino-colored walls, copper roofs, lush greenery. It's what makes the Swedish capital feel so vast, fresh, and free. But the pulse of the city also beats fast; when business is done, locals take advantage of the day's remaining hours, socializing and enjoying art, fashion, and culture in turn. They embrace "lagom", the Swedish ethos of moderation, where perfect means just enough.
Perhaps it's this philosophy that has appealed to the world at large. As the fastest growing city in Europe, Stockholm has more than enough to keep you busy for days on end—but 48 hours is "just the right amount" of time to get a taste of the lagom way of life. Use this minute-by-minute itinerary as a guide, but remember to follow your instincts and tread freely. Stockholm is the place to do that.
---
DAY 1
Vasastan and Gamla Stan
10:00 AM
Start slow in Vasastan
(60 minutes)
Though the Neo-Renaissance architecture gives the area of Vasastan a homey spirit, there's more to the district than residential buildings—including a plethora of great cafés. Mellqvist beats them all. Grab a seat on the outdoor patio if the weather is nice, or make your way to the backroom with a coffee and grilled croissant.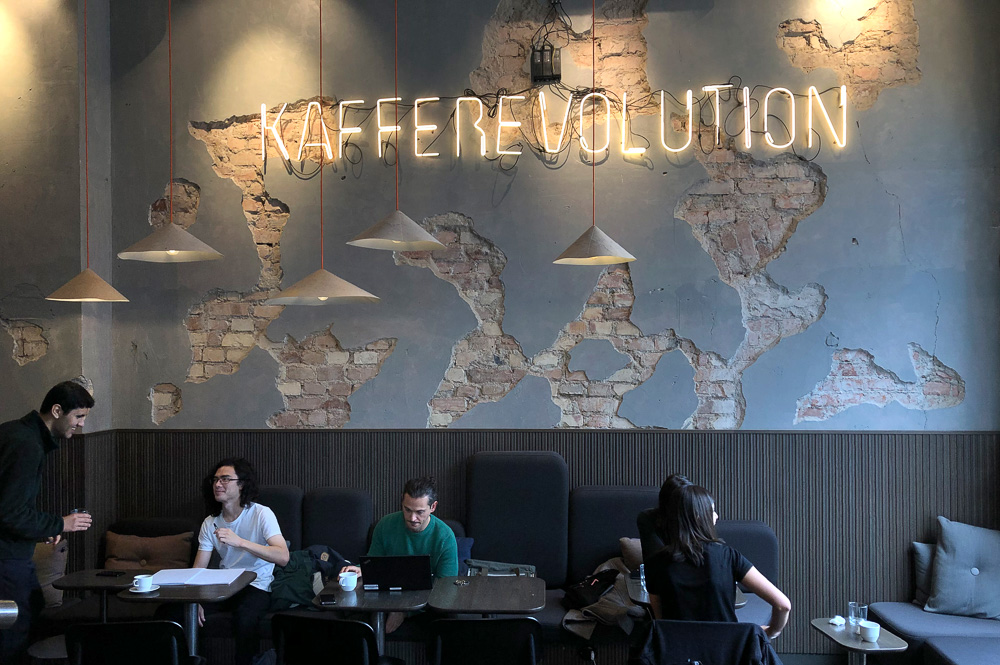 11:15 AM
Dig through the archives
(90 minutes)
Scandinavia is big on style and Sweden is no exception. But if you want to avoid the prices associated with high fashion, look for the word "archive"—it will lead you to the city's best thrift shops and floor-sample sales. Start with Acne Archive, swing by Our Legacy Work Shop, and then make your way to Arkivet. Stroll along Odengatan for bonus views.
"The geometry is even more surprising from the inside, so it's worth swinging by for a quick visit."
1:00 PM
Circle the library
(45 minutes)
Rated one of the city's most beautiful structures, Stockholm Public Library catches the eye from afar. The geometry is even more surprising from the inside, so it's worth swinging by for a quick visit. On the way, pause for a "fika" (coffee break) at Johan & Nyström to savor a cardamom bun and get your caffeine levels back up.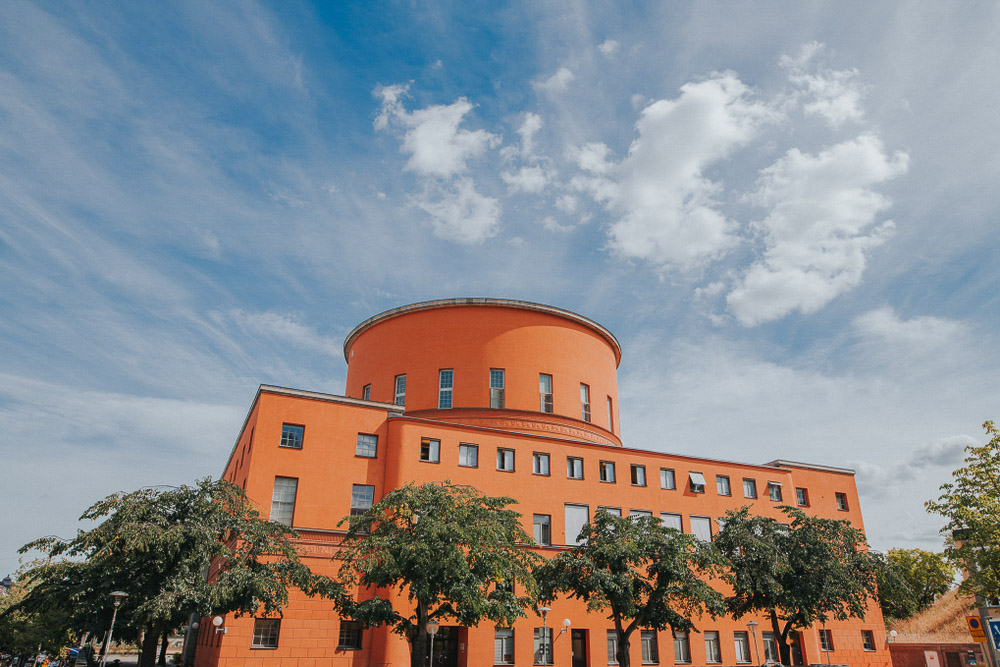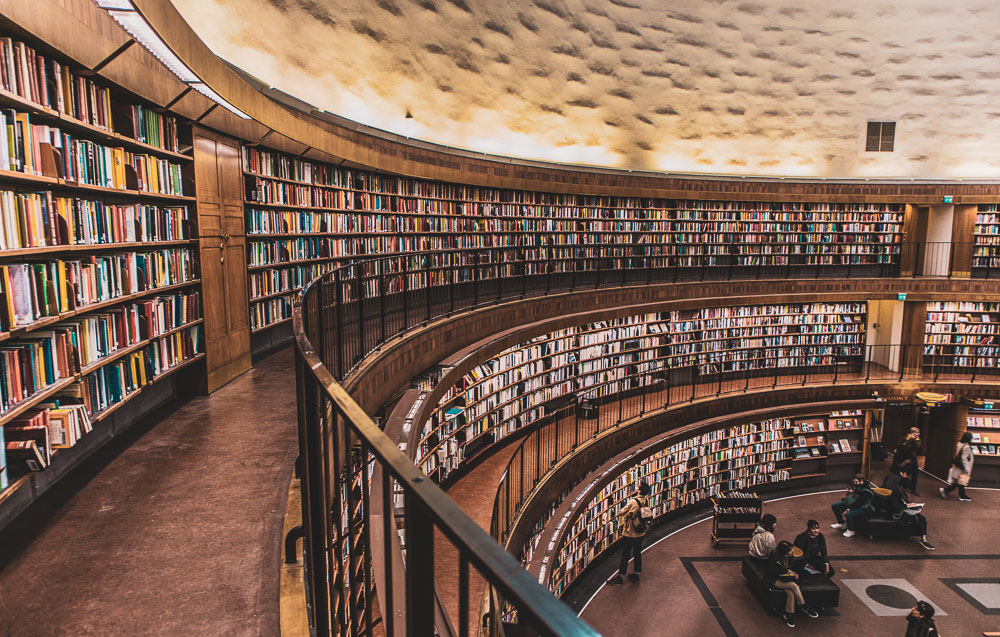 2:00 PM
Bike to a late lunch
(120 minutes)
Grab a City Bike just outside the library and take a ride down Birger Jarlsgatan, one of the longest streets in Stockholm, to observe more gorgeous architecture on your way to the stunning Östermalms Saluhall. This food market (established in 1888) is home to a variety of stalls hawking fresh produce, meat, fish, bread, and anything else you could possibly want. Wander around to find lunch—the Swedish meatballs from Husmans Deli are a classic.
4:00 PM
Island (and museum) hop
(120 minutes)
Get back on your bike and make your way to the islands of Skeppsholmen and Kastellholmen. Here you'll find Moderna Museet, our take on the MoMa; it hosts contemporary and experimental art, plus occasional interactive and outdoor exhibits. The nearby ArkDes, Sweden's National Center for Architecture and Design, offers unique insight into an incredibly large collection of architectural objects. Admission is free for both.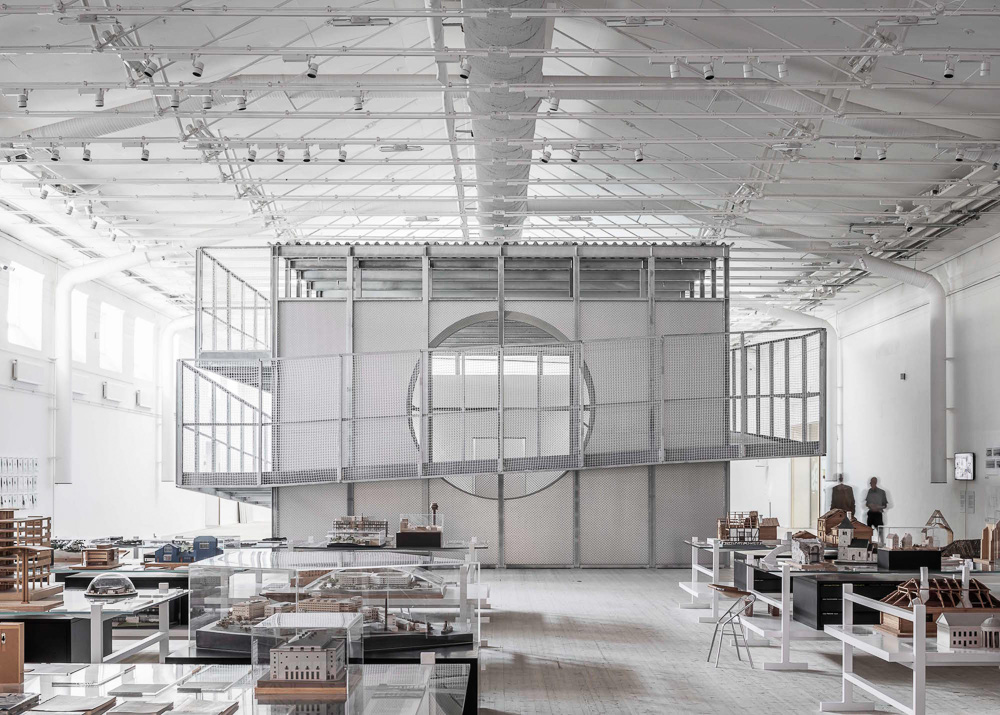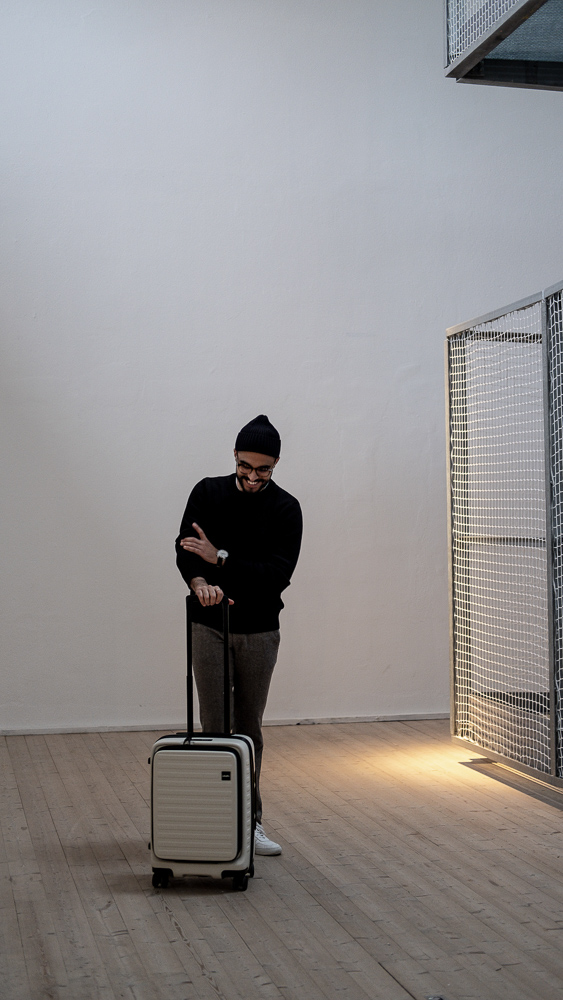 6:00 PM
Have a cobblestone romance
(180 minutes)
From the museums, cycle along the water on Strömgatan to The Sheraton, where you can return your bike. From there, take a stroll across the Riksbron (The State Bridge) and head straight to Gamla Stan—it's like traveling back to medieval times. In the evening, Old Town is the perfect place to wander through narrow streets, small shops, churches, and squares.
There are some modern comforts in this district, too. Nothing beats wrapping up the day with a warm and steamy meal at Phở & Bún. Think dim lighting, pleasant music, vaulted ceilings, and the best phở in town.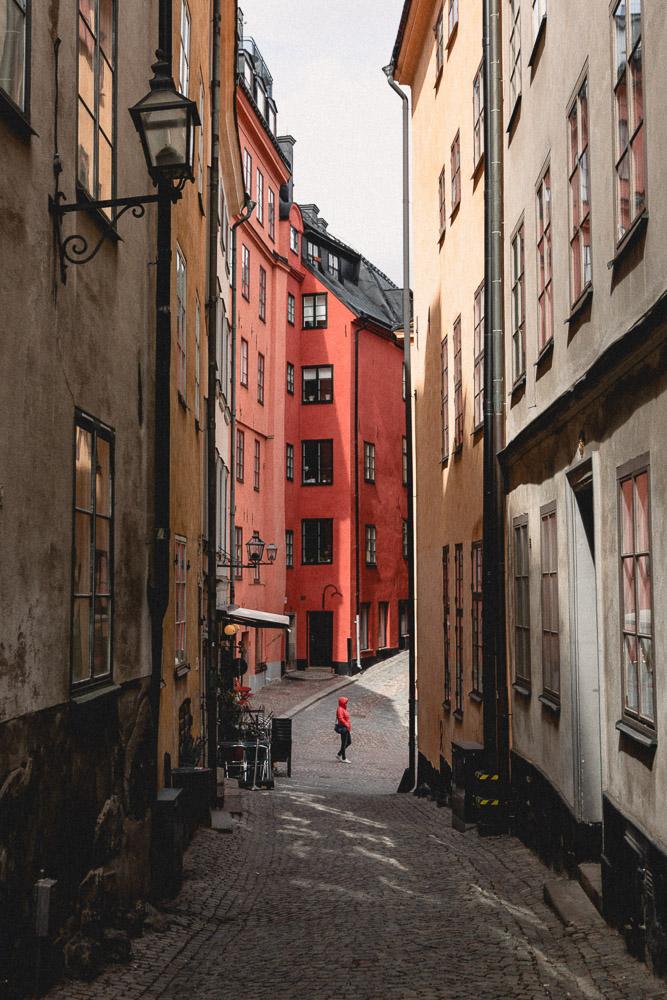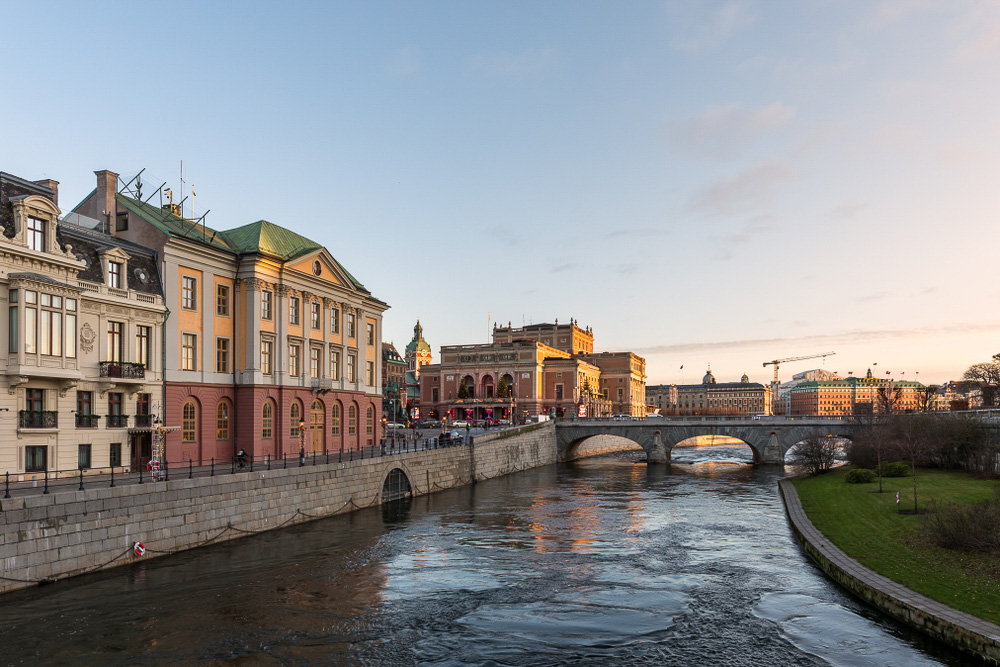 9:00 PM
Get comfortable
(90 minutes)
Lounge in a leather armchair and relax your soul with a bourbon (or mezcal) cocktail at Tweed. This "extremely comfortable bar"—decorated with plush carpets, warm woods, and tartan wallpaper—is the perfect place to unwind.
---
"Start your Day right in the relaxed, creative hub of Södermalm. At YogaShakti, you can shift your focus inward and ease your body into the day ahead."
DAY 2
Södermalm
9:00 AM
Find your center
(60 minutes)
Start your day right in the relaxed, creative hub of Södermalm. At YogaShakti, you can shift your focus inward and ease your body into the day ahead. They even have a "prova-på" option that allows first-time visitors to enjoy a free class. Remember to check the studio's schedule for exact class times.
10:30 AM
Brunch it real good
(75 minutes)
You're going to need to refuel after an active morning class. Pom & Flora offers wonderful egg options (try the scramble with cheddar cheese and pickled red chili on toast). Or, you can head to the Greasy Spoon for some delicious vegan alternatives. Both tend to run busy on the weekend, in which case you can escape to Kafé44, where poetry, music, anarchy, and vegan dishes coexist under one eclectic roof.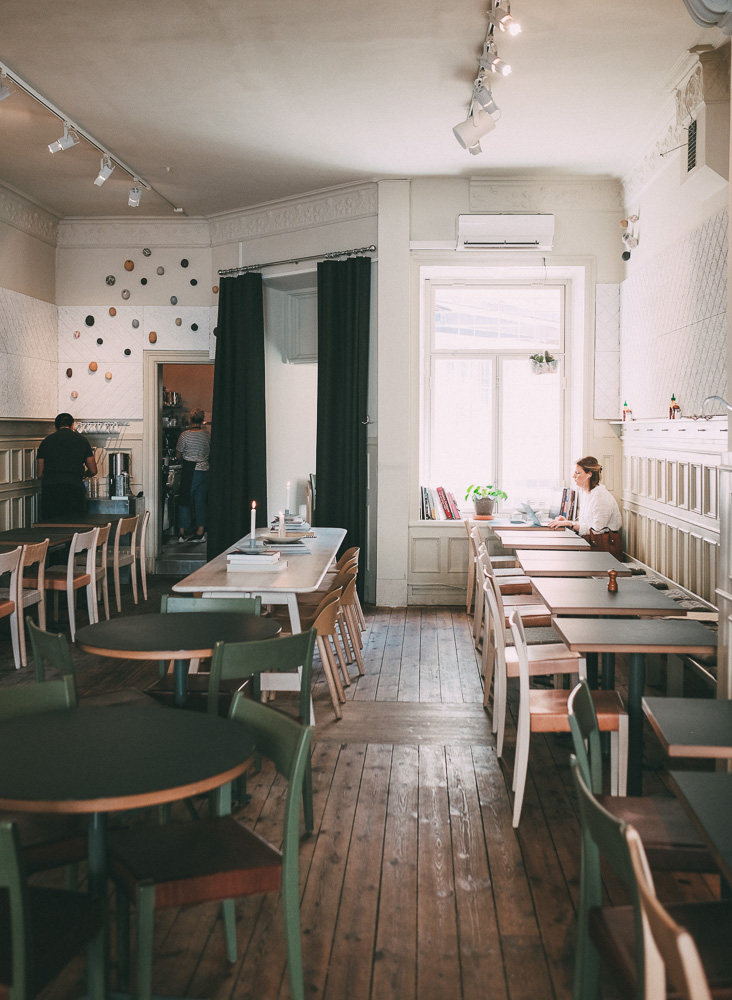 12:00 PM
Explore the shopping district
(120 minutes)
Hip stores and vintage shops like Grandpa, Stutterheim, English Bookshop, JumperFabriken, and Fade Records coexist on Bondegatan, Åsögatan, Skånegatan—and the small streets in between. Take your time walking through the neighborhood. If your energy levels start to feel low or your feet need a rest, stop by Il Caffé (yes, for another fika).
3:00 PM
Brush up on your history
(180 minutes)
Many of Södermalm's historic areas (it was once a workers' town) are well preserved and reside on the highest points of the island, offering spectacular views. At the end of Åsögatan Street, you'll come across a cultural heritage site called Åsöberget, made up of single-story houses and granite-paved streets. Check out Lotsgatan and Skeppargränd streets on the way out for more gorgeous views.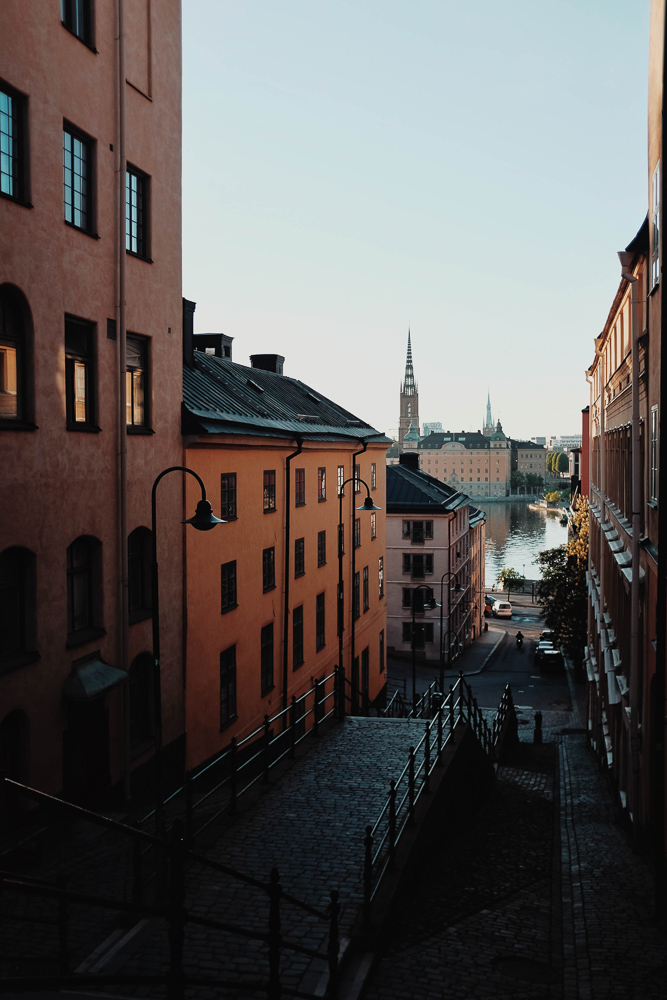 From there, head west to find the intersection of Hornsgatan and Pustegränd, and then wander towards Monteliusvägen and Skinnarviksberget. Remember The Girl with the Dragon Tattoo? The nearby Bellmansgatan 1 is the home of the book's protagonist Mikael Blomkvist. If you have time you can also swing by Mariatorget Square, check out the galleries on Hornsgatan, or immerse yourself in the hustle and bustle on Götgatan Street.
"Teatern may be inside a shopping mall, but it's filled with curated stalls from Sweden's best chefs."
6:30 PM
Feast at the mall
(90 minutes)
Don't let its location fool you! Teatern may be inside a shopping mall, but it's filled with curated stalls from Sweden's best chefs. Take a loop (or two) around to find what you'd like—locals love Raamen and The Fishery—and grab a seat in the amphitheatre-shaped dining hall.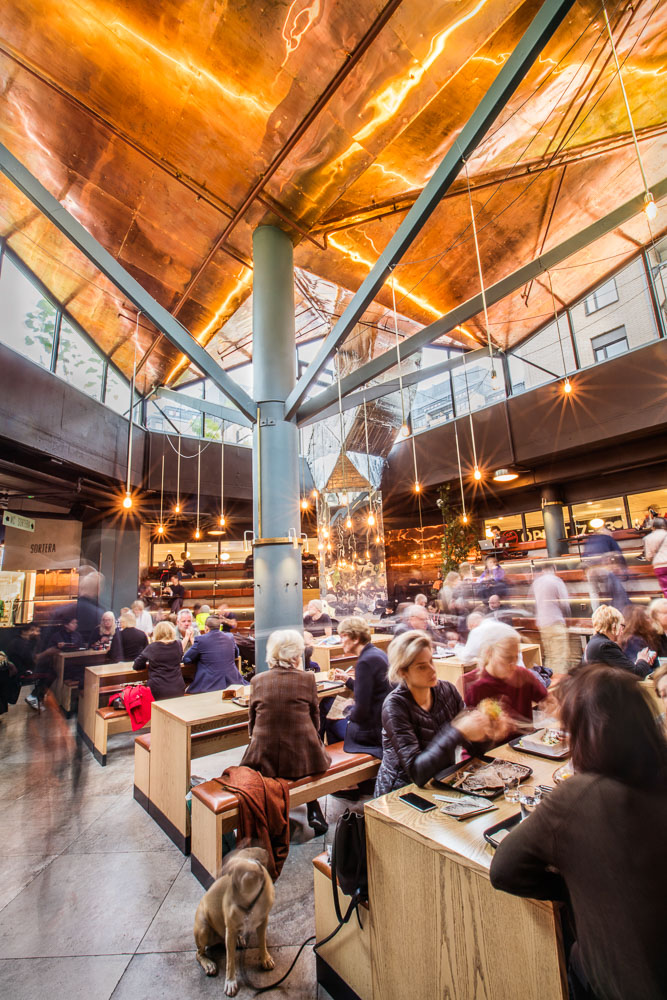 8:30 PM
Go to heaven
(120 minutes)
Located at the top of Stockholm's highest tower, Himlen (Swedish for "heaven") offers a breathtaking view of the city. The restaurant is well known for putting a unique twist on classic cocktails. Order a Carrot Ginger Mule and enjoy the glimmering backdrop.
---
Two days—48 hours—doesn't seem like a lot. But what if you change your mindset: what if you think about it as 2,880 minutes? You can't alter the passage of time, but you can change how you calculate it, perceive it, and use it. Make the most of every minute in Stockholm with these local favorites, and then check out our local guides.