Remember the first time you used Airbnb? I do. I was in Amsterdam on my first solo trip abroad and figured a funky apartment outside of the touristy areas was the perfect place to feel like a local and actually get some sleep. Booking the Airbnb was slightly nerve-wracking (would it actually look like the pictures? Is this all just a scam?) but easy enough. Checking in felt weirder: instead of the typical hotel check-in, I had to hunt down some Wi-Fi and message the host's neighbour to let me in and give me the keys.
While the whole process was new and slightly daunting, it ultimately worked out perfectly and gave me exactly the experience I was looking for.
Better than a New Normal
In the wake of the COVID-19 pandemic, these past several months have recreated this feeling of fumbling through a new system. We've had to figure out new ways of working, grocery shopping, and interacting with each other. With everyday tasks looking so different, it's hard at first to imagine what it will feel like to travel again.
But then I remember my Airbnb in Amsterdam, and how easy using the app feels to me now. How it has completely changed the way I, and millions of others, travel. I remind myself that learning new things is a part of life, whether it's a new way to book hotels, embracing rideshare apps over taxis, or maintaining 2 metres of distance when I go out.
New systems may make travel feel cumbersome or intimidating—but they don't have to. We have an opportunity to use technology to help define an entirely new way of moving through the world: one that is not only safer but allows us to both connect and move with ease.
Connection through Separation
By now you've likely gone into a shop or cafe where the person behind the counter is shielded by a large sheet of plexiglass or something to a similar effect. According to the National Collaborating Centre for Environmental Health, physical barriers can aid with infection prevention in three ways: by helping block respiratory droplets that may carry the virus, serving as a reminder of physical distancing, and reducing reliance on masks.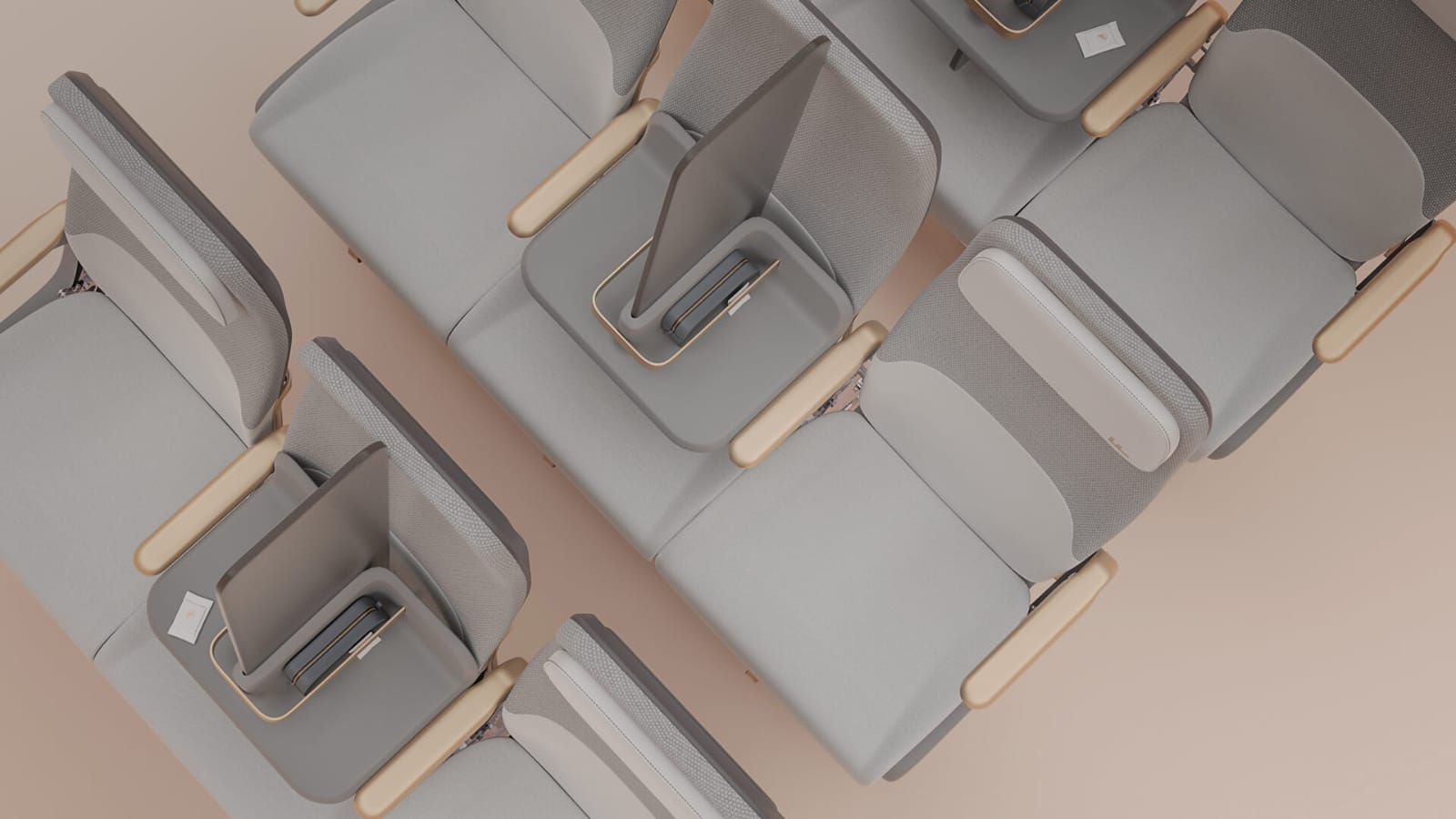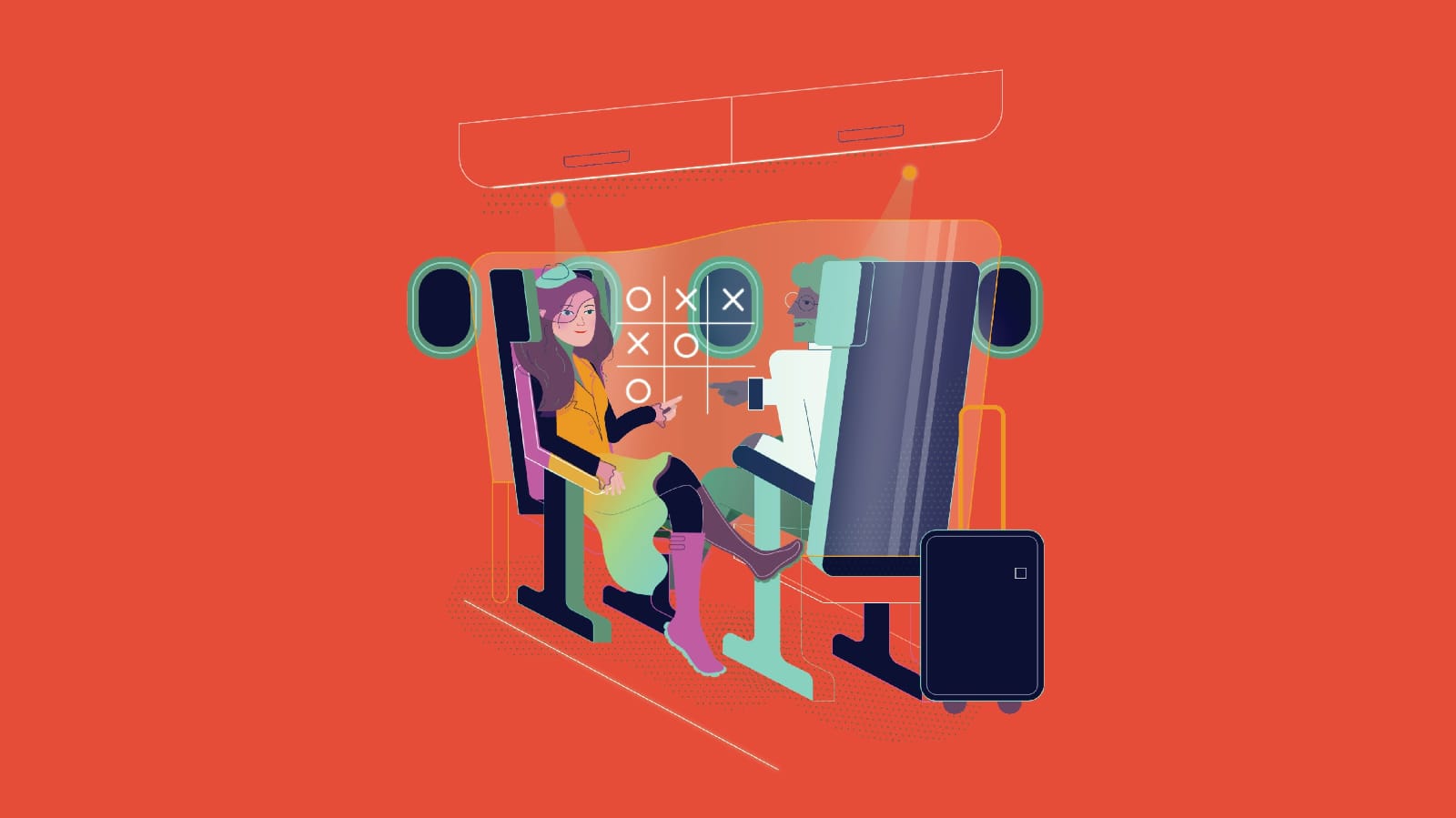 While these barriers are becoming just another part of the cafe like the espresso machine or cash register, they can also reinforce the feeling of isolation we've come to know well. And if it feels strange going into our favourite cafe, what will the prevalence of plastic screens feel like in a foreign country? It can already be an alienating experience being the only non-local in a new environment—will barriers only make it that much harder to relate and communicate with others?
Not necessarily.
What if screens became a way to connect people rather than separate them? Imagine playing tic tac toe with the stranger next to you on the train through an interactive screen. Or a barrier that helps translate a conversation in the airport. Or drawing a digital picture on plexiglass to make the child in the restaurant booth next to you laugh.
Turning these necessary dividers into interactive screens has the potential to foster connections in entirely new ways.
Perfecting the Passport
Considering how much of our information and transactions have migrated to our smartphones—depositing cheques, filing health insurance claims, paying for parking, etc.—it's surprising that our passports haven't yet.
Passports have been making a slow crawl to digital. From Kenya to Kuwait, many countries now use biometric passports—traditional paper passports with microchips embedded to help authenticate your identity. While they help speed things along with contactless communication, it feels like we're overdue to take these documents to the next level.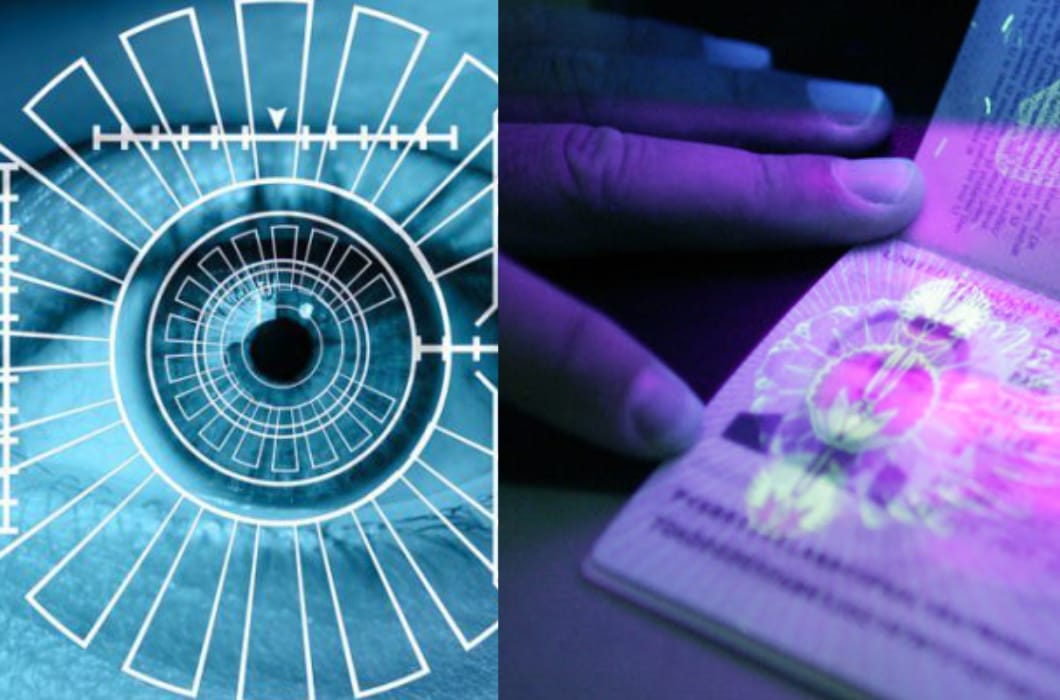 We're not that far off: some folks in the United States are already making use of a Mobile Passport App that's available to citizens and Canadian visitors, and Canada has been testing their own version in partnership with the Netherlands.
Not only will digital passports streamline travel, but there's potential to include important health information. It could include proof of negative testing for COVID-19 or other infectious diseases. It could also provide details for people with disabilities to help ensure their specific needs are met, making travel safer and easier for our population's most vulnerable.
Keeping Track
Contact tracing has emerged as a potential solution for slowing the spread of COVID-19. Many of us already use this technology, whether it's checking in on the progress of our food delivery, tracking our rideshare, or navigating public transport in cities across the globe with apps like CityMapper.
More and more countries, including Australia, China, The Czech Republic, India, and Indonesia, are developing contact-tracing apps to combat the pandemic by learning more about the way the virus spreads.
Of course, adding friction to its potential for helping researchers and decision-makers keep people safe, this tracking method has also led to privacy concerns. Many are raising questions about the ethics surrounding contact tracing, and whether it can be used without posing a problem for personal security.
If we can continue to develop this technology, ensuring its users are accountable for the public's privacy, there are endless positive implications for travel. Imagine flowing through an airport with ease, hardly stopping to wait. Smart airports that use this type of technology will be able to offer smoother travel experiences, helping direct travellers to shorter lines, and identify bottlenecks.
Some airports are already getting on board: Paris' Charles de Gaulle airport is helping staff identify crowded areas, while China Eastern Airlines is using tracking technology to keep tabs on luggage in Beijing's new, futuristic Daxing airport.
Future-Forward Travel
It took me years after Airbnb's launch to give it a try, but now it's the first place I look. I'm not alone: the hosting site has logged over 750 million guest arrivals since its creation. Whether you're a fan or not, you can't deny that it has radically changed the way we view travel accommodations.
When borders begin to open and it's safe to embark on adventures again, things are going to look and feel different. My hope is that our current circumstances will inspire technology that ensures our safety but also prioritizes our convenience and connection.
New systems won't be without their hitches, and there will be a learning process for everyone. But while there may be growing pains, the outcome of growth is always worth it.